Denison University + Concord
We like the flexibility Concord provides, and it's been a real lifesaver for our admin team.
Challenge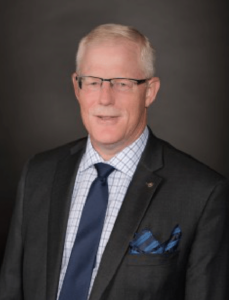 Denison University's legacy signing process was frustratingly inefficient and time-consuming. Admins created agreements from obsolete templates, which frequently had to be cleaned up and corrected – then emailed those documents as PDF attachments. Recipients had to print out the PDFs, sign them by hand, then scan them back into digital files and email them as attachments again.
Multiplied across 2,300 students and 850 staff, plus numerous outside vendors and guest lecturers, this cumbersome signing process demanded hundreds of hours of repetitive low-value labor. 
Even worse, this approach didn't consistently work. "There were times where the other party didn't have a scanner, so they'd be trying to take pictures of the agreement – which did not work well," recalls Steve Storck, purchasing manager for Denison's department of business services. "It was frustrating, not knowing how a contract would come back."
Denison's admin team knew it was time to take control, with a contract management system that provided drafting, signing and secure storage functionality, all in one place.
"Concord has all the functionality we need, and we're still finding even more ways in which it's useful." – Steve Storck, purchasing manager for Denison's department of business services
Solution
Denison adopted Concord's contract lifecycle management (CLM) system, initially for its integrated e-signing capabilities. Now, instead of sending out PDFs for recipients to print, sign and scan, Denison's admins simply add a signature field to the document in Concord, then invite recipients to sign the document with a single click, right on the platform. This secure process is easy to automate, and takes just minutes from start to finish.
In fact, Concord's intelligent automation has eliminated confusion from most signing processes at Denison. For example, admins can set a specific signing order, requiring an internal signer to approve an agreement before an external signer can apply their e-signature. Then, when they share the document, Concord automatically invites each signer in the correct order, making sure no one signs before their place in the queue.
Concord's templating and drafting functionality is also a major upgrade from Denison's inefficient legacy workflow. Instead of creating contracts from obsolete documents, then sending them to managers to clean up manually, admins now generate flawless contracts from the latest pre-approved templates, with just a single click. They're prompted to populate all fields, then can instantly share the agreements for approval and signing – all within Concord.
And given that Denison generates more than 4,000 agreements per year, Concord has also proven invaluable as a central repository for contract data. Admins use a folder system to keep agreements organized by type, and use tagging functionality to make contracts easier to search. They also attach requisition forms and other related pages to each contract, and can even take notes and track changes, right inside the same live document. 
Results
Since adopting Concord, admins at Denison now spend 30 percent less time correcting and organizing contracts. Nobody has to struggle with blurry cellphone photos of printed documents, or reassemble contracts around scanned signature pages, or manually send email attachments to each recipient in the signing queue. Concord has replaced all these cumbersome tasks with automated actions, reducing processing times from days to mere minutes per contract.
On the internal side, Concord has eliminated confusion around contract creation. Admins now generate contracts only from templates shared in Concord's document repository. Each template is pre-approved by Denison's legal team, and can only be edited by approved team members. That means admins no longer have to spend time correcting agreements before they're sent out. "Now we just bang out contracts from templates and fill in the blanks," Storck says. "We can do that really quickly, so we're saving a whole lot of time there."
As Denison's admin team brings more documents into Concord, they're also gaining unprecedented visibility into their contract archive. Instead of having to manually comb through thousands of email threads in search of attachments like requisition forms, they can simply run a full-text search in Concord, pull up the agreement, and find all related documentation in one convenient location. As a result, they're able to renegotiate agreements more accurately, capturing thousands of dollars in additional value.
"We like the flexibility of Concord, and it's been a real lifesaver for us," Storck says. "It has all the functionality we need, and we're still finding even more ways in which it's useful. So I highly recommend it."
500,000+ companies agree
Concord makes contracts effortless.
Start your free 14-day trial today.