E-Signature Features Designed for How You Work
The Concord platform makes it simple for your organization to create unlimited digital signatures so any party can securely and easily access them. Execute and track signatures in one place, eliminating  email back-and-forth, and communication mishaps. Electronic signatures with security, visibility, and customizable signature collaboration, all in one place.
"Concord is responsive. They don't just solve a problem–they step in to see if they can improve it. They are not sitting still."–TechValidate Survey, 2019
Secure
E-Signature meets legal compliance for every size of organization, and is designed for security in both user access and transit.
Scale 
Designed to grow with your business. Get unlimited signers on unlimited contracts. 
Any party can easily sign a Word, PDF, or any digital document your business is accustomed to using, with a secure, one-click link directly to the document. 
Streamline
The Concord platform allows for unlimited viewers to track signatures in one place, streamlining communication.
Concord E-Signature Features Meet your Business Needs
Combine the ease of e-signature software with every step of the contract management process once-and-for all, right on the Concord platform, all in one place.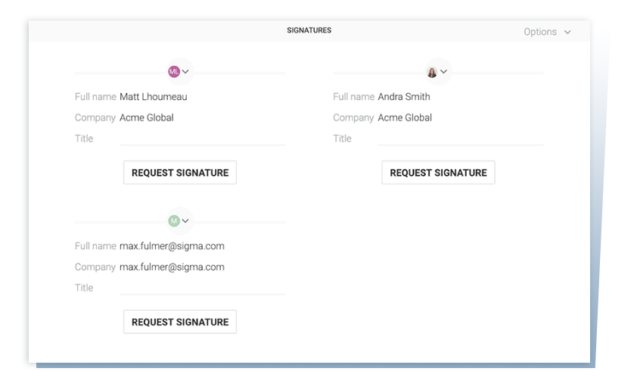 Create Unlimited  E-Signatures Across an Unlimited Number of Contracts
Concord's platform provides flexibility in the number of signers you invite on any one contract, so that getting 10 signatures is as easy as getting one. Across all contracts, there's no limit to the number of electronic signatures you can create for your business.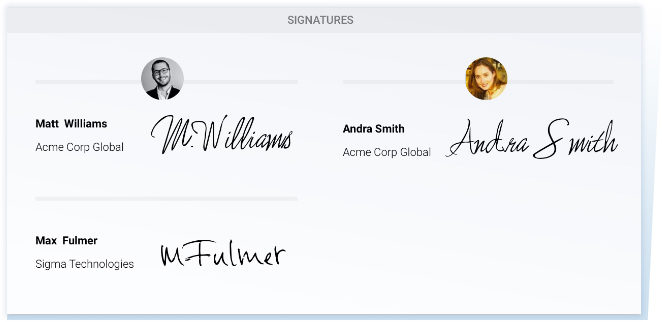 Or, Provide Added Security with Double Authentication Features
Signers can execute any document online with the confidence that it will be secure by using double authentication. The Double authentication feature validates a signer's identity before they sign a document on the Concord platform. You can send authentication codes either by SMS or email, and set preferences to require any signer to use double authentication for added security.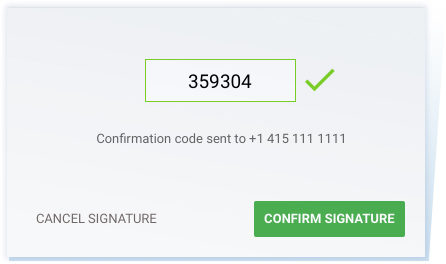 Extend Great Experience with One-click Signing Access
 Anyone can easily execute a signature, either as a customer or as an invited third-party. The Concord platform creates a link for secure, one-click access directly into the platform.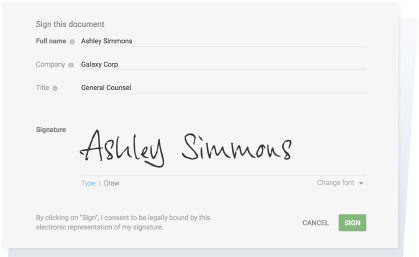 Count on Security and Legal Compliance
Concord's e-signature is used in over 110 countries.  The e-signature technology is designed to meet key legality requirements of all major regulations across the world, from the U.S. Uniform Electronic Transactions Act (UETA) to the European Union EC/1999/93 Directive.