Reconcile Speed With Compliance
Automate compliance, eliminate manual contract-related tasks, to turn Legal into a strategic leader.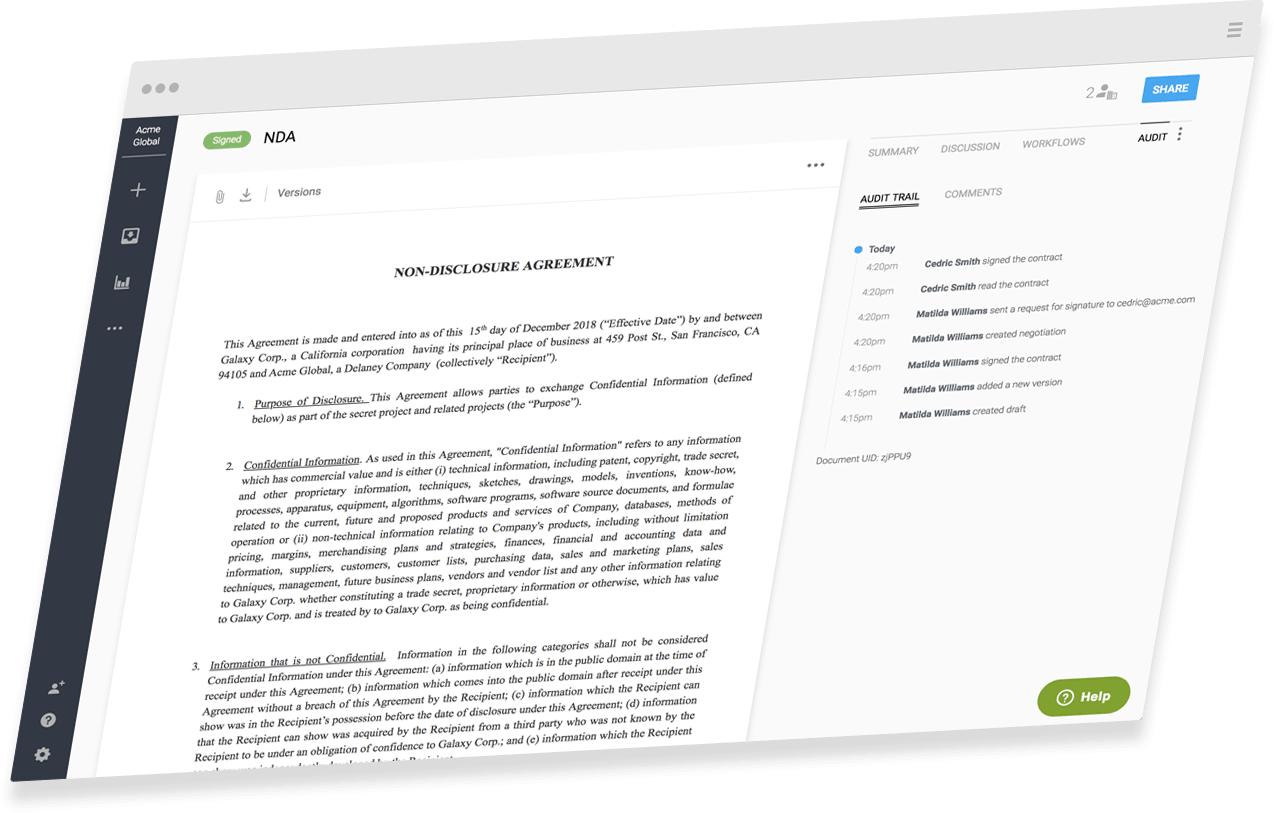 DRIVE EFFICIENCY AND COMPLIANCE THROUGH AUTOMATION
Standardize and automate manual contract tasks to increase efficiency and optimize your processes, eliminate administrative work, and take the legal team from tactical to strategic.
Gain 100% visibility into every contract and confidence that protocols and processes are followed. If processes change push updates out to the entire organization in seconds.
INCREASE COLLABORATION AND EMPOWER INTERNAL TEAMS
Remove the process bottleneck and change the perception of Legal. Make it easier to collaborate on documents with teams internally and externally throughout the entire lifecycle of a contract, including negotiation.
Legal becomes a partner, helping teams move fast without creating risk, and is involved early and at key points, gaining more visibility and control.
PROVE THE VALUE OF LEGAL WITH REPORTING AND ANALYTICS
Make contracts a revenue center by leveraging the data in your contracts to drive success, deliver value, and prove the ROI of Legal.
Get complete visibility into your entire contract portfolio—every contract from every department—and know exactly how many contracts you have and in what stage.
Create, collaborate, negotiate, e-sign, manage, and analyze all agreements on one platform.
See what Concord can do for you.