Increase Savings Through Efficiency
Collaborate across business units throughout the sourcing, negotiation, and signature processes, and do it all in one place.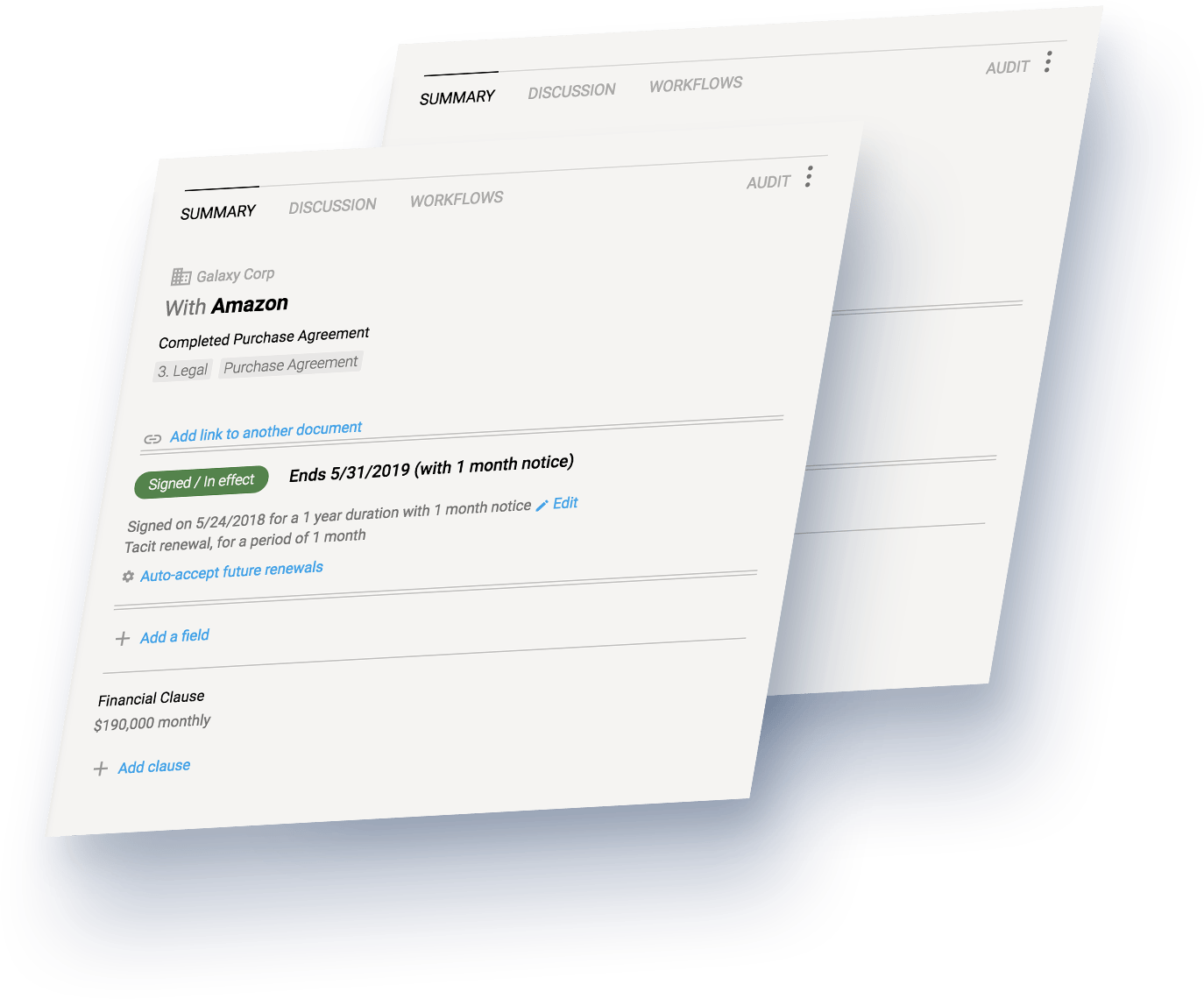 CAPTURE SAVINGS AND REVENUE FASTER THROUGH COLLABORATION
Share, edit, and negotiate a contract, and secure signatures—internally and with suppliers and third parties—without ever leaving the platform or emailing a document back-and-forth.
Gain a comprehensive view of supplier contract history and more easily manage supplier relationships and vendor contracts with deadline and renewal alerts, and use your contracts to capture more revenue and identify areas for savings.
Automate Compliance
Easily mitigate and manage risk by creating a single source of truth for all your vendor contracts.
Integrate compliance into every step of your contract processes with templates and approval workflows, an audit trail, and in-platform negotiation that tracks changes, suggestions, and comments just like Word, ensuring you maintain version control.
Achieve Efficient, Effective, End-to-End Procurement
Shorten your procurement cycles by automating manual contract tasks. Standardizing creates repeatable, scalable contract processes that deliver savings through efficiency and help procurement teams deliver more value, faster to the overall organization.
Create, collaborate, negotiate, e-sign, manage, and analyze all agreements on one platform.
See what Concord can do for you.