Concord for Sales
Seamlessly generate contracts from your CRM, keep Legal on board, and get e-signatures–all on one platform.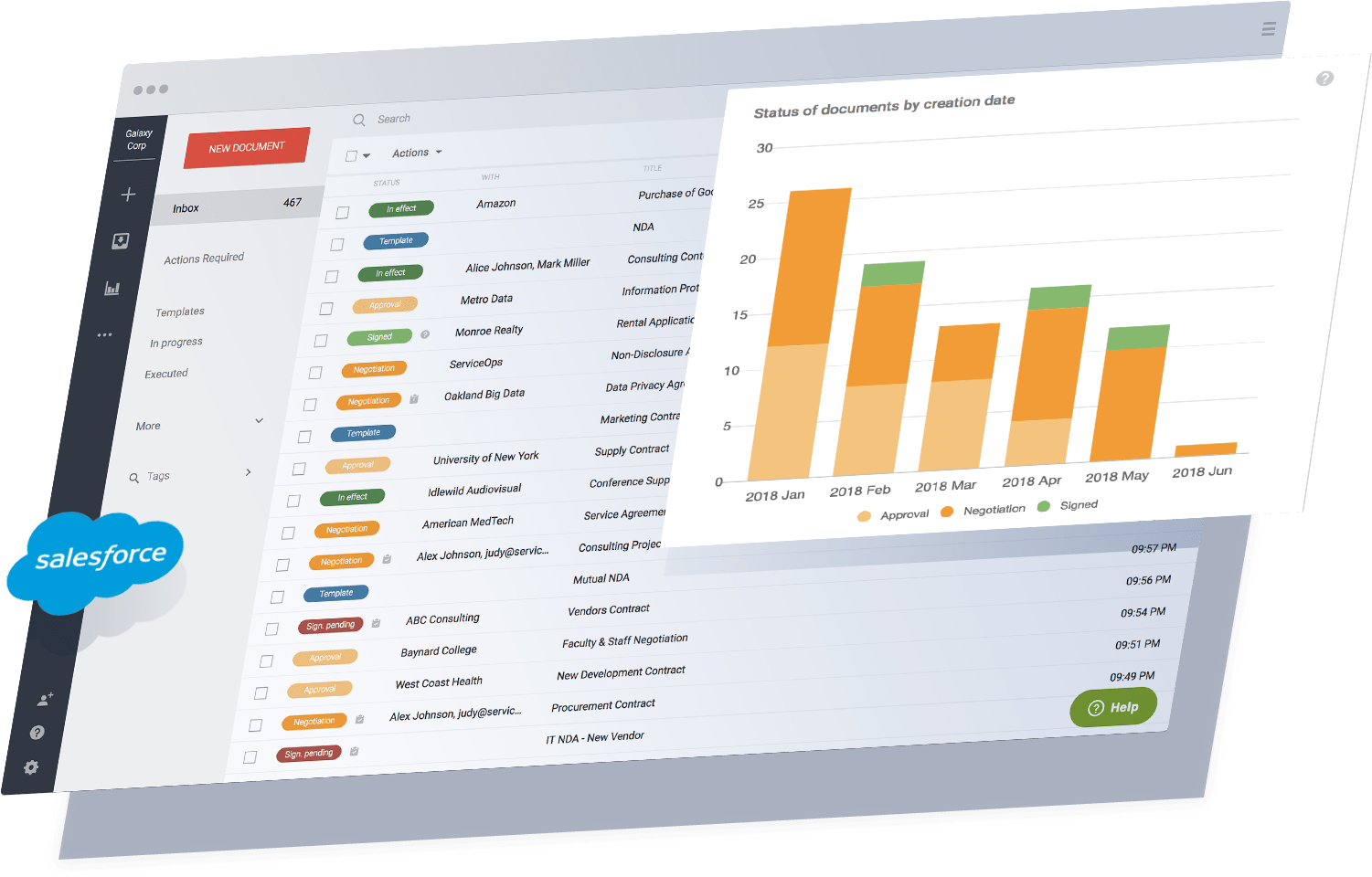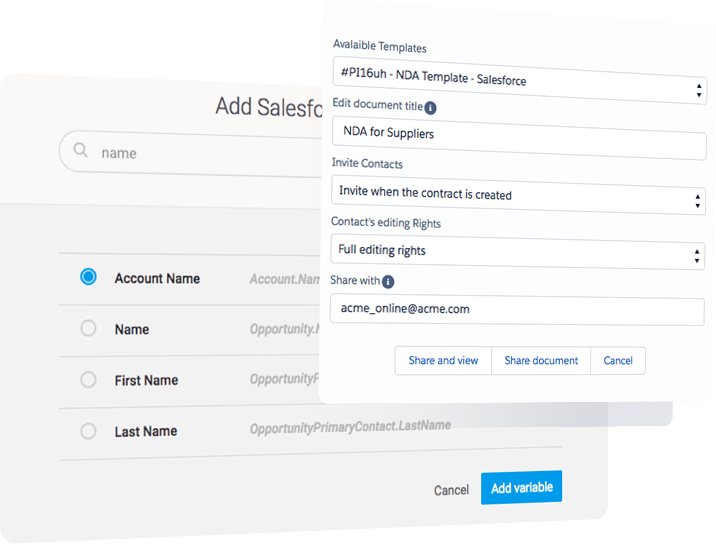 Close more deals, faster
Get the contract signed faster
Get the right signature, at the right time, by internal and external parties with built-in approval workflows and the included, native e-signature. Never chase down another signature.
Move Deals at lightning pace—from opportunity to close faster than ever.
Close more deals faster with online negotiation. No more emailing contracts back-and-forth or waiting on Legal.
Capture more revenue from your existing customer base.
Stay on top of upcoming contract renewals with automatic deadline and renewal reminders and alerts.
Generate Contracts Directly From Your CRM
Generate contracts directly from the opportunity that auto-populate with the correct account information. Stay in the loop as the contract moves through negotiation and signature.
Automate compliance, increase revenue, scale faster and more sustainably.
See what Concord can do for you.