Effortless Contract Management Platform for Legal
Take control of your process with end-to-end contract management software
Create, collaborate, sign and manage all your contracts in one platform.
All-In-One Software
Includes e-signatures, approvals, negotiation, deadlines & reporting
SOC2 Compliant
Protect your contracts with bank-level security
Implement in hours, not months
Nothing to install, no complex configuration — you're ready to go
Try Concord for free!
No credit card required.
Captera


G2


Software Advice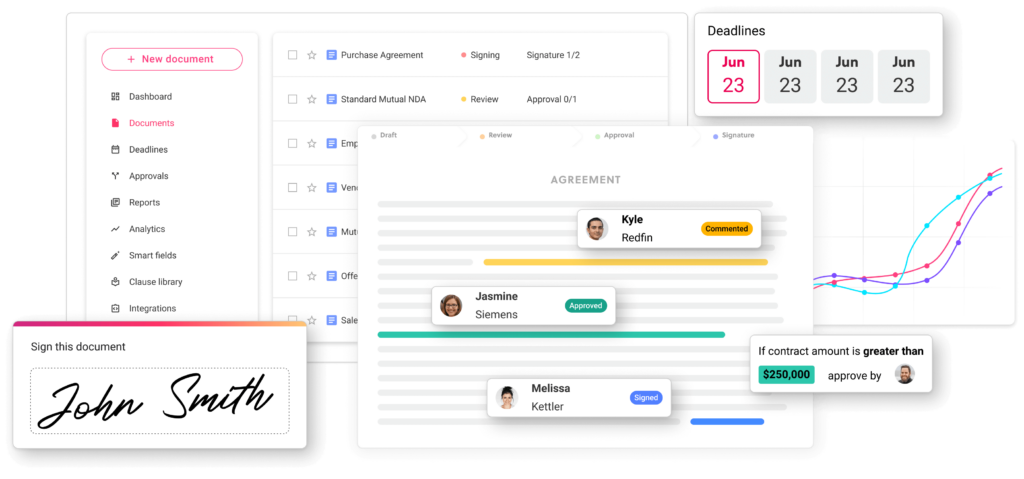 COLLABORATION
Edit documents online with your teams & third-parties
No more sending documents back and forth. Edit, redline, comment, and chat directly on Concord with everyone, including your customers or vendors.
DEADLINES
Never miss a renewal or deadline again

Automated email alerts and reporting help you proactively manage upcoming terminations, renewals, or any other contractual deadline.
REPORTING
Gather insights about all your contracts in seconds

Compare fields from across your documents, so you can instantly see the amounts, terms, or conditions of all your contracts.
The whole contract lifecycle management process in just one tool
Drafting
Internal Approval
External Negotiation
E-signature
Search & Store
Deadlines & Reporting
"The results we've seen from Concord are more time and more happiness in my Legal team."
, Group General Counsel

"I would recommend Concord for the main reason that it is so simple to use."
, Information System Manager

"Having a solution that helps you organize all of your contracts and know when they're expiring, when they're renewing, is a best practice I would hope that every business could have."
, General Counsel

INTEGRATION
Connect to the tools you use every day
Automate day-to-day tasks and streamline workflows
Use Concord's native integrations with tools such as Salesforce, or go to Zapier and choose from over 5000+ apps to connect with. Increase your team's efficiency and automate your contract lifecycle management process.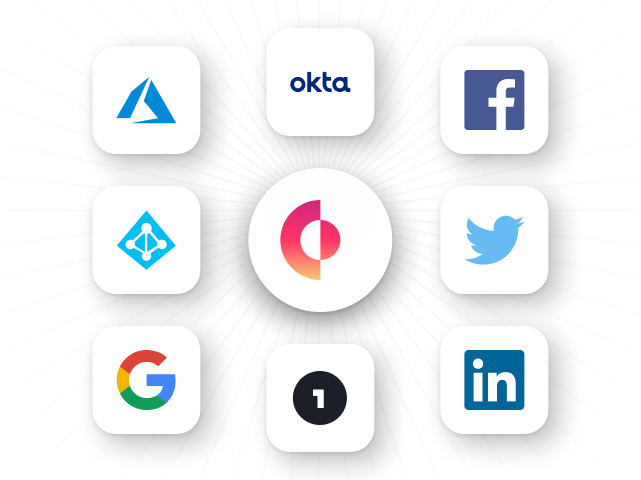 Immediate results
Accelerating business in every industry
Increase your team's efficiency to save time and money by consolidating your work into one application.
70% time saved
70% decrease in document creation time
Save 12h per week
Save 12h+ per week in contract administration
Save $36 per agreement
$36 is the average savings per agreement, by reducing hard costs and improving employee productivity.
80% contracts in less than a day
Over 80% of contracts are closed in less than a day while almost half are completed within 15 minutes.
Tech
The key to success when running a tech company is the ability to stay agile. Focus on meeting customer needs and manage all of your contracts in the cloud with Concord for 24/7 access from any location.
Education
Colleges, universities, and school districts are using Concord's contract management software to draft, sign, execute, and optimize contracts and other agreements.
Healthcare
Hospitals, care facilities, and other medical clinics use Concord to manage physician and staff contracts, vendor agreements, and many other types of medical contracts.
Trusted by