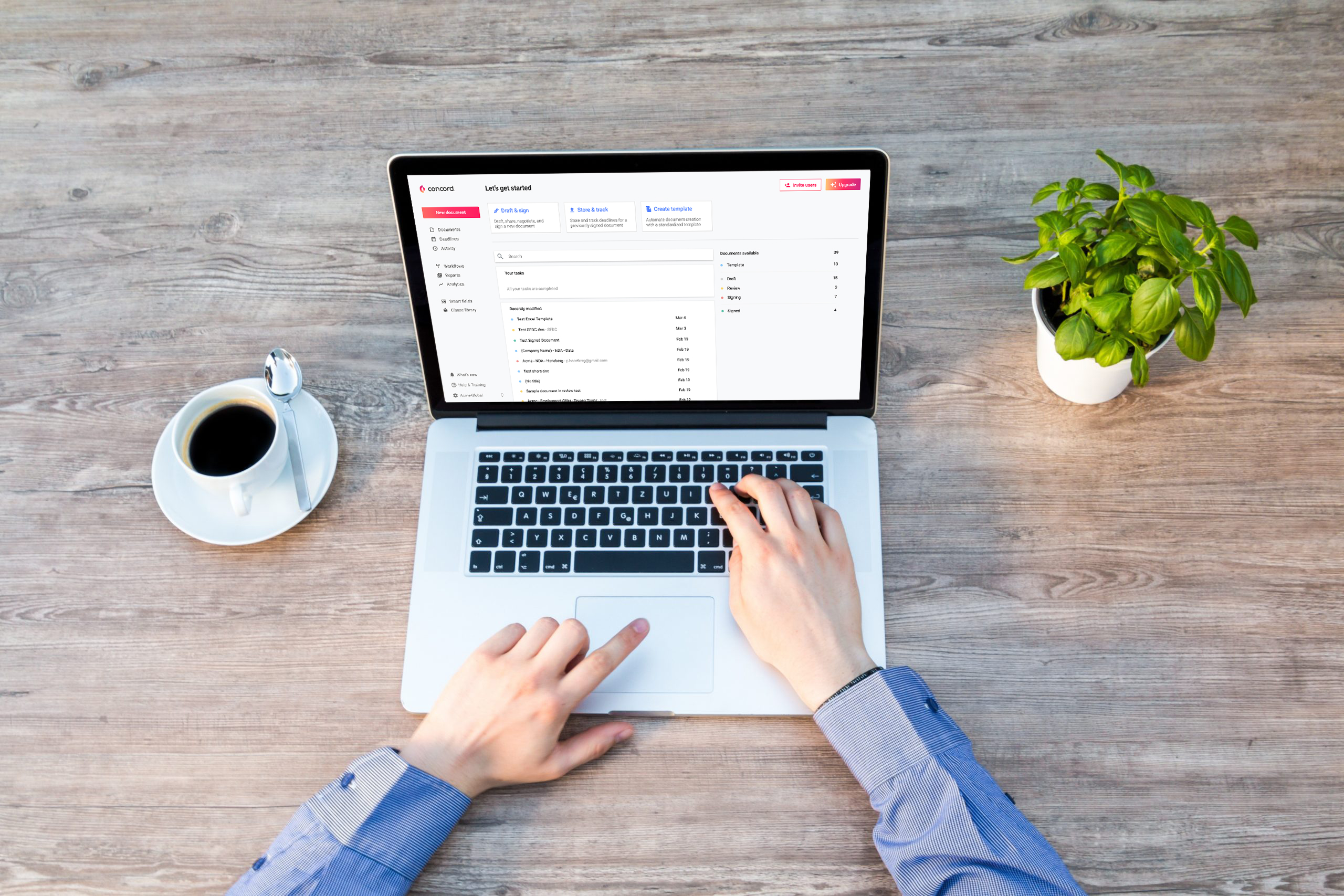 Managing Contracts Just Got Easy
One platform to create, sign, manage, and store any agreement
How do you manage your contracts?
Most organizations use separate tools for each stage of the contract management workflow. Sound familiar? The result can be a process that is difficult to manage and can reduce your overall effectiveness… enter Concord.

All-in-one solution for digital contracts

With Concord, you can create, edit, share and store all of your contracts online. No more local versions stored on your computer or a shared drive. Concord manages everything in a web based, highly secure and intuitive platform that you can access from anywhere.
Simple contract interface

Import existing contracts

Real-time editing & redlining

Full versioning history

Custom workflow & permissions
Try for free now, upload your first document, and see for yourself how Concord can simplify and improve your current contract lifecycle management process.
Get started today!
Our free 14-day trial includes all of the Pro plan features, with unlimited documents, eSignatures, deadline reminders, and approval workflows.
Trusted by 500,000+ companies for their contracts