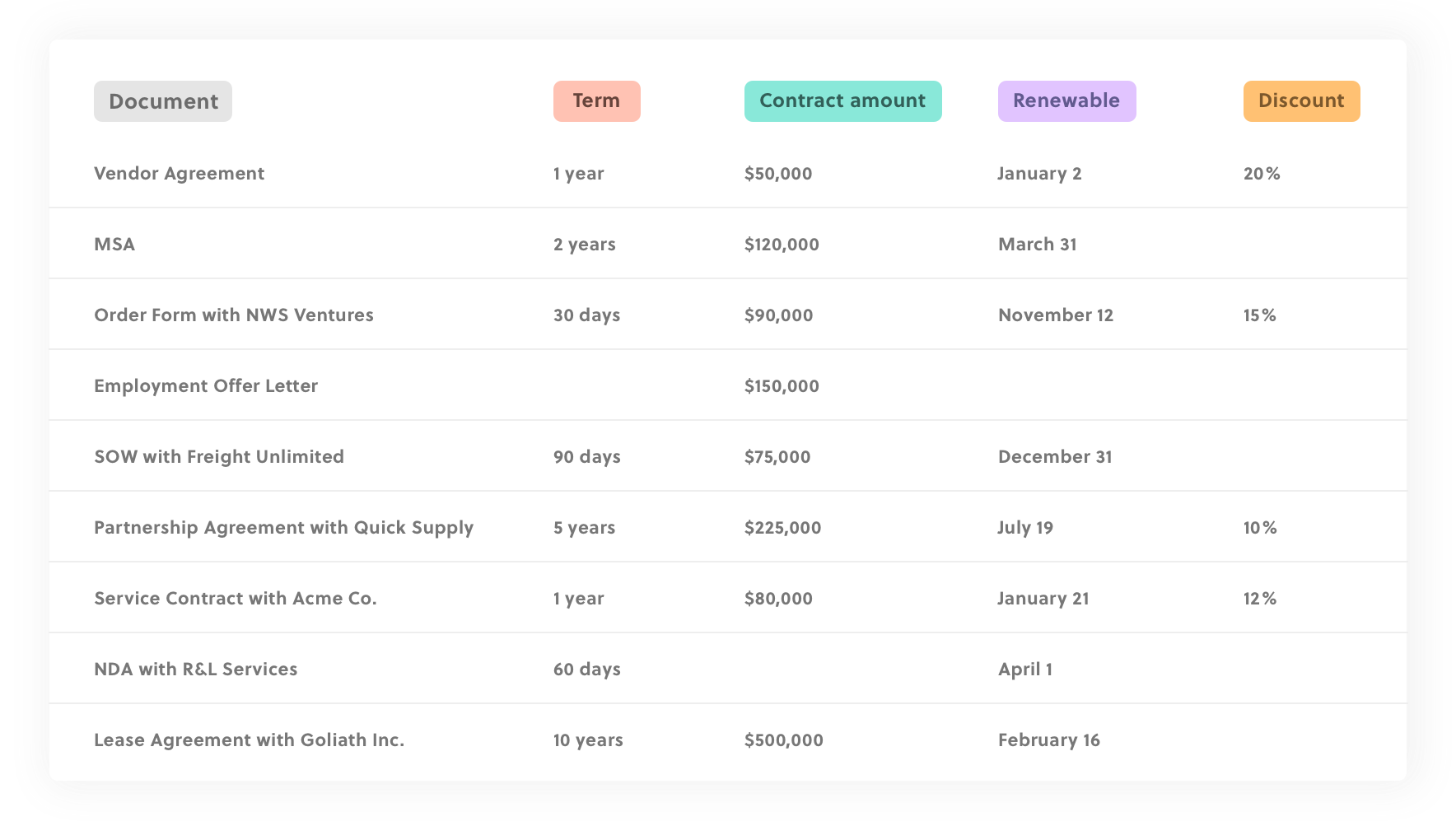 Gather insights about all your contracts in seconds
Compare 1000s of documents
Build custom reports
Export to Excel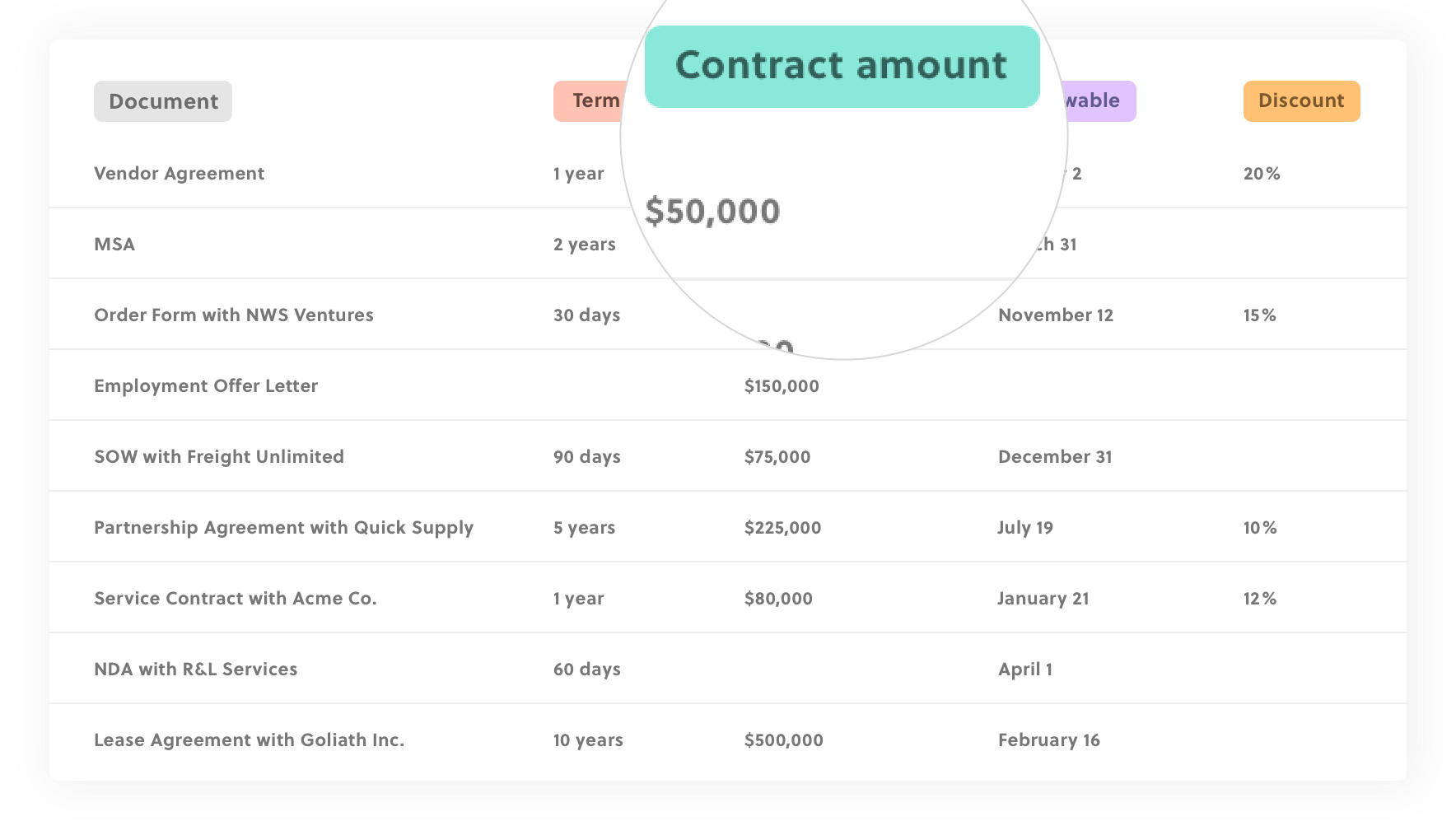 Smart fields: Compare thousands of documents in seconds
Concord lets you compare fields from across your documents, so you can instantly see the amounts, terms, or conditions of your contracts.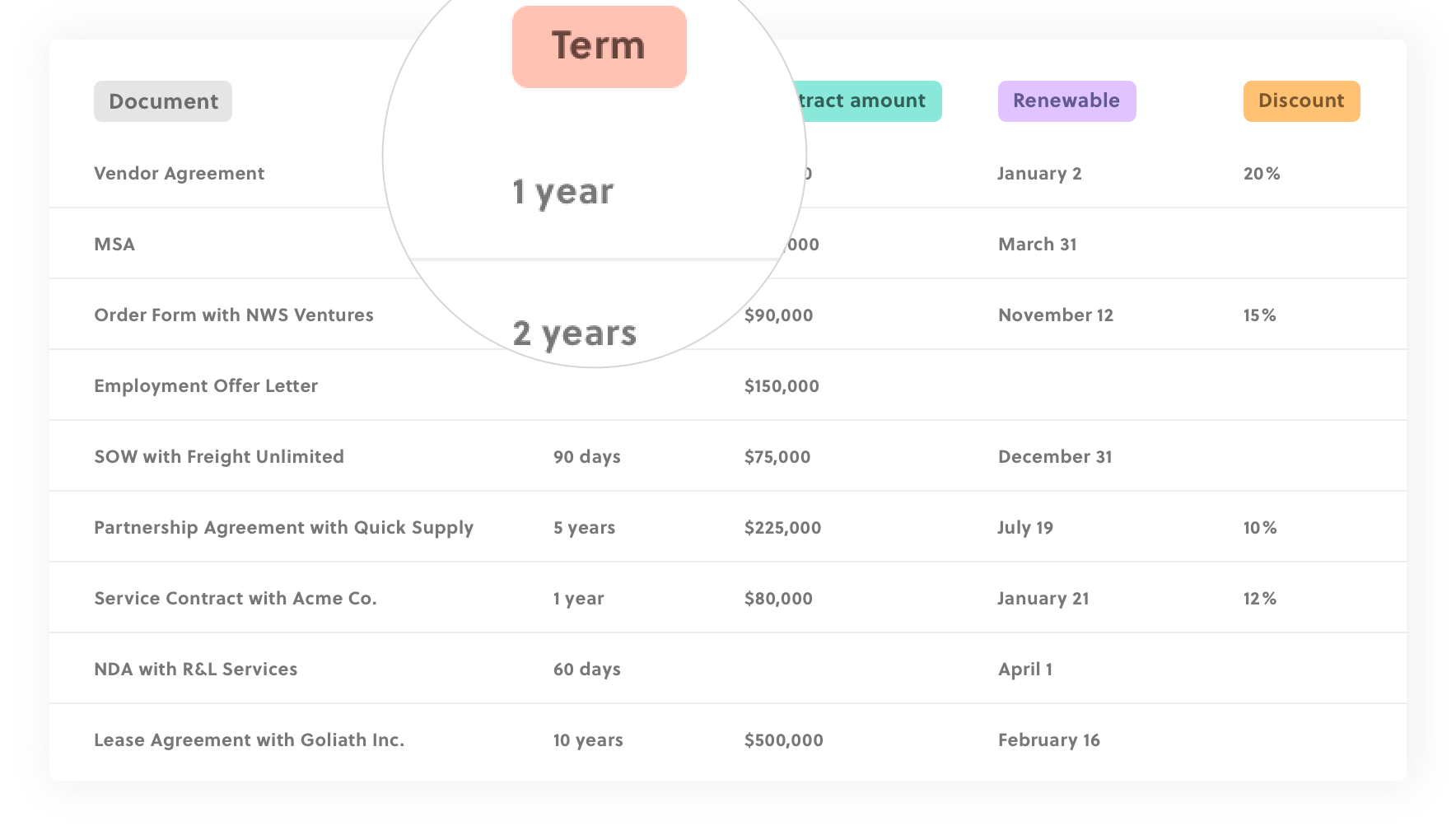 Custom reports: Build your own reports
Create your own reports based on multiple criteria, such as key dates, stage, tags, authors, fields, or content. Save them for future access.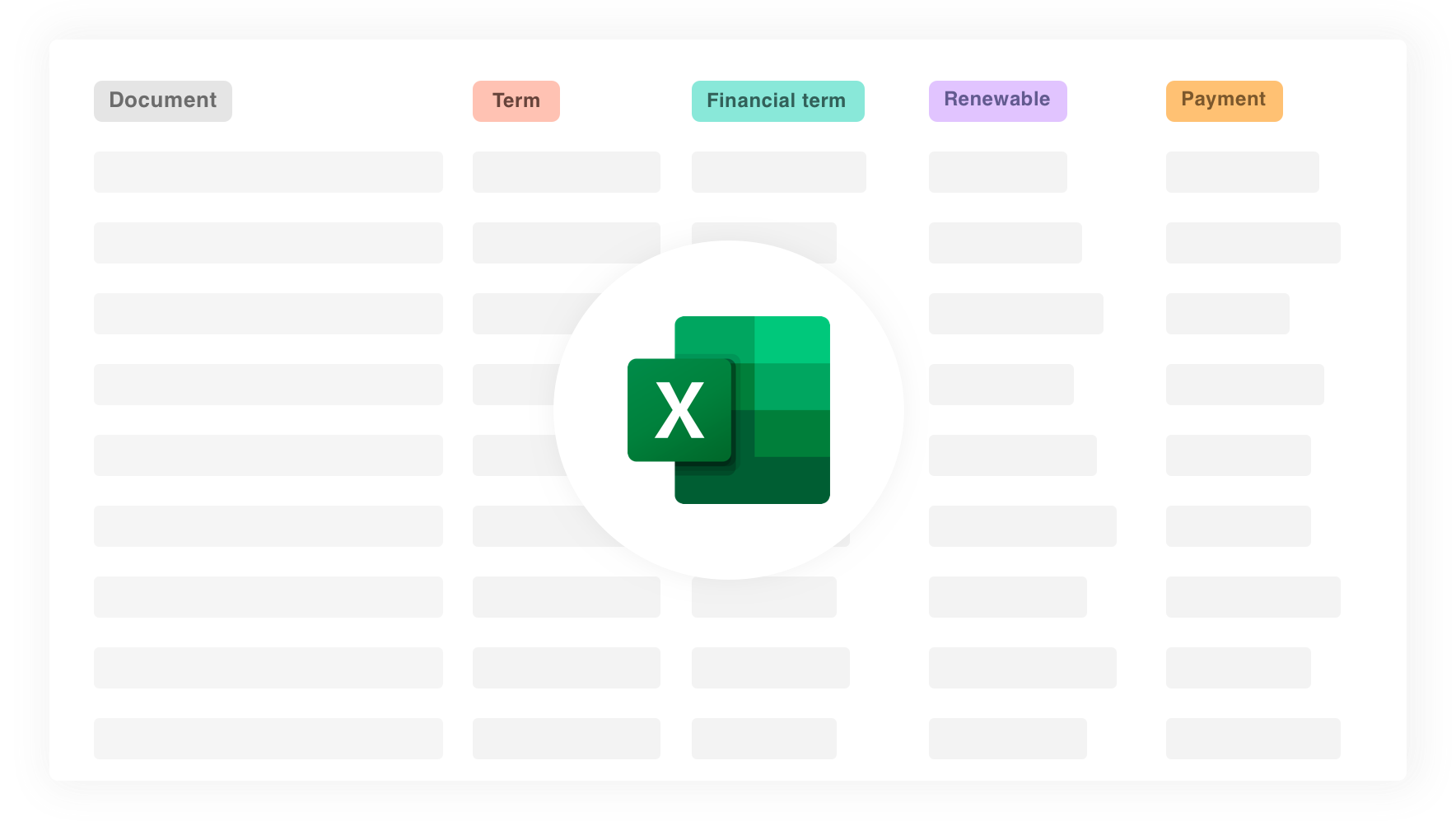 Export: Download any report to Excel
Download any report as an Excel or CSV file to be able to use your data the way you want.
Join the thousands of companies using Concord
to make their businesses more efficient.