On-Demand Webinar: Secrets to Building a High-Performing Legal Function from a Head of Legal
Andra Robinson, Head of Legal at Concord, leverages technology to manage contracts to drive compliance, revenue, and rapid-growth. Sit down with Andra as she discusses the impact of Legal, typical challenges and how to overcome them, driving cross-functional collaboration, and strategies for successfully setting up a strong foundation for an empowered Legal department.
Know where to start: assess the state of Legal and the business
Typical contract management issues and actionable tips on how to address them
Leverage technology to reduce costs 50% and shorten contract cycles by 80% to drive growth
Case study: driving impact through legal leadership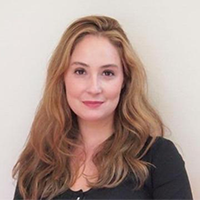 Andra is the Head of Legal at Concord. She is a licensed attorney admitted to practice law in California and has broad experience in startup law, operations, complex project management, and international organizations.
Before joining Concord, Andra was a Trade Advisor with the technology division at the French Embassy Trade Office in San Francisco, where she advised C-level executives in hi-tech business development and U.S. operations strategy.
Andra holds a J.D. from Santa Clara University School of Law, and a Bachelor of Science from Georgetown University School of Foreign Service with a focus on international law and politics.