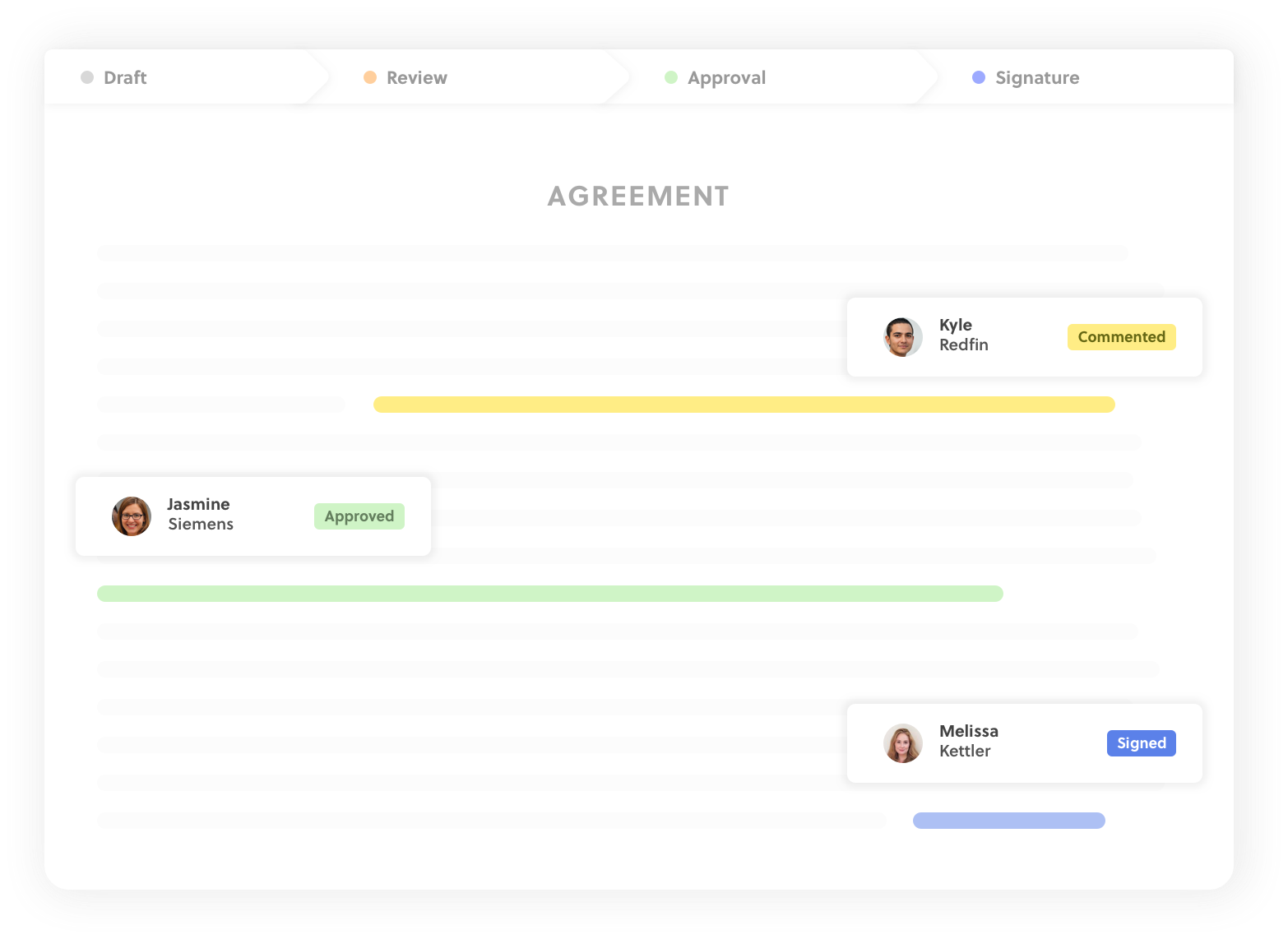 A better procurement agreement process means savings and efficiency.
Learn how procurement teams use Concord for:
Contract repository
Online negotiations
Renewal alerts
Automated approvals
Contract generation
Shorten the procurement agreement cycle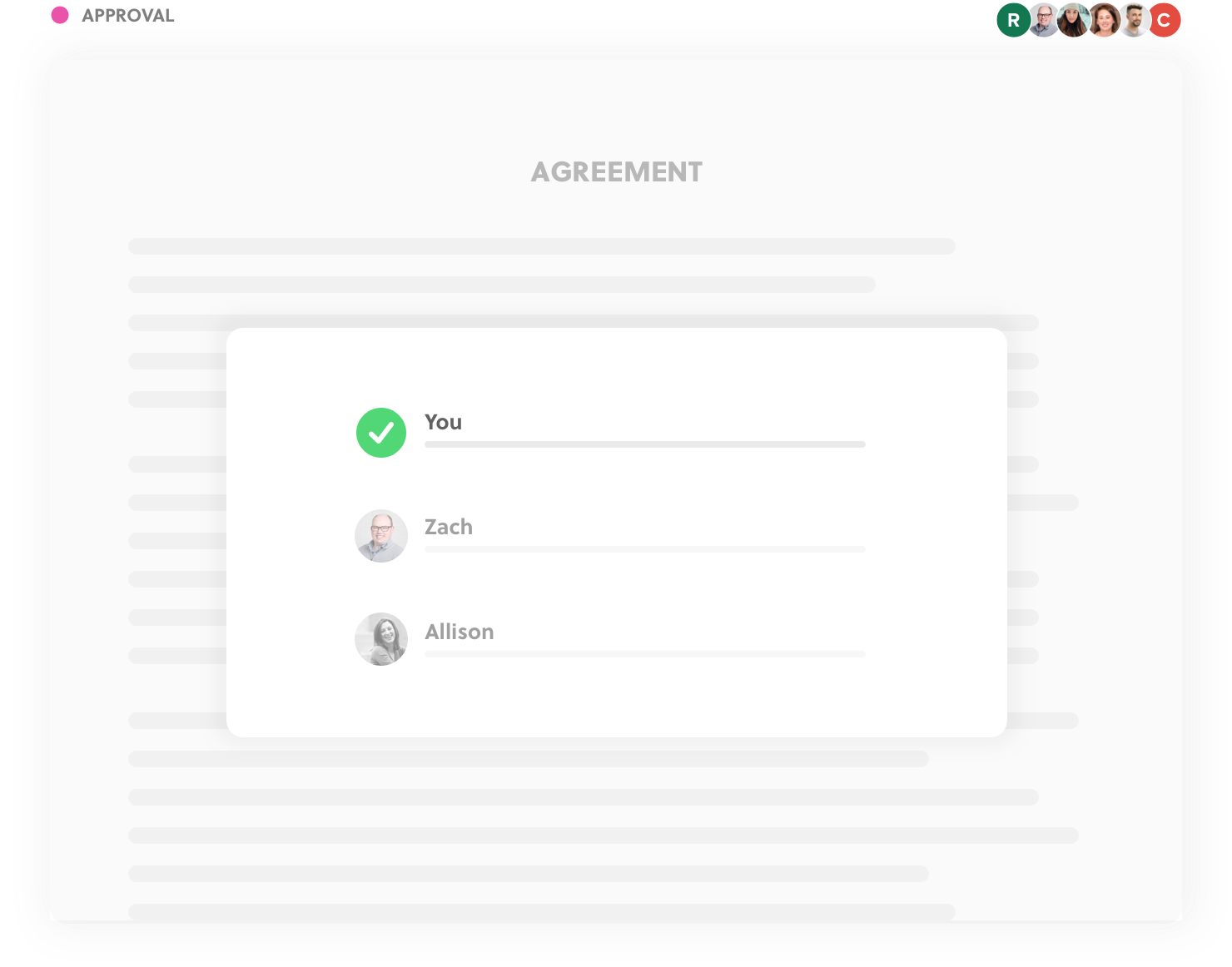 Ditch the email back-and-forth

Move your internal and external communications out of your inbox and into Concord to procure goods and services faster.

Shorten time to agreement approval

Speed-up internal approvals with workflows that automatically send documents through the right approval process.

Enable all teams

Empower teams across your organization to create, negotiate, e-sign, and manage all of their contracts by using Concord for every agreement.
Manage procurement agreement spend more efficiently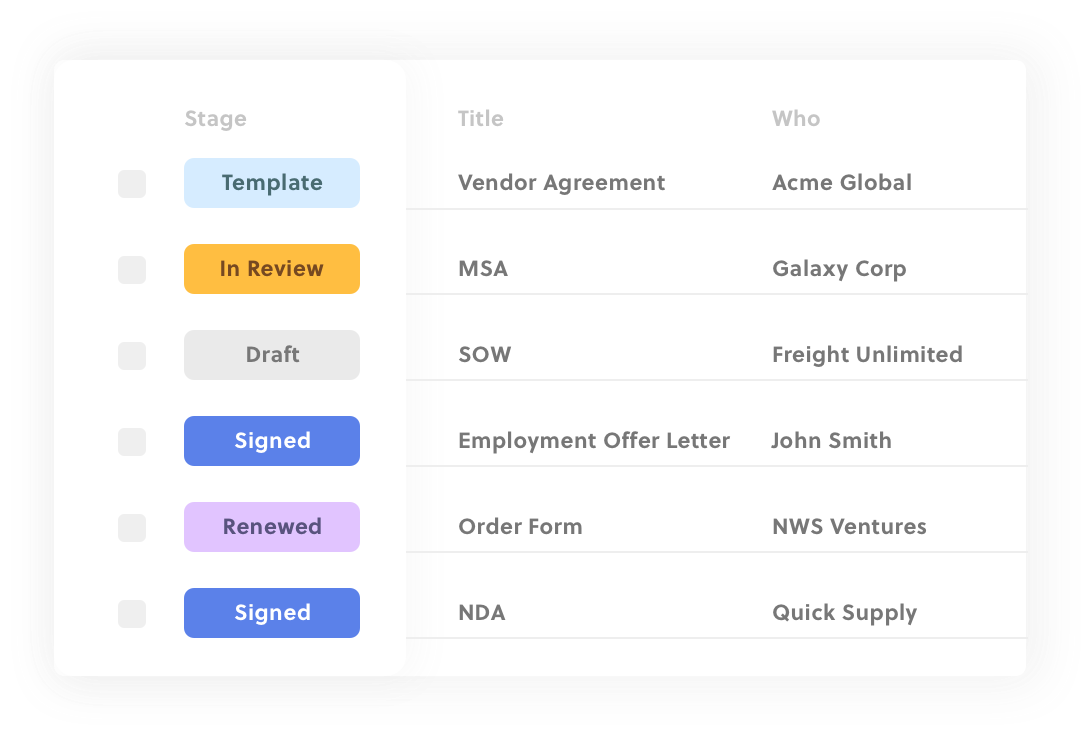 All supplier contracts at your fingertips

Find every supplier contract across your organization in Concord's secure, central repository so you can quickly monitor SLAs.

Keep track of all versions of procurement agreements

Concord keeps track of every change you make to a contract so you'll never worry about lost productivity due to working on outdated versions.

Eliminate rogue spend

Track custom fields such as exclusivity clauses within your contract to eliminate rogue spend and ensure preferred suppliers are used.
Improve procurement agreement cost savings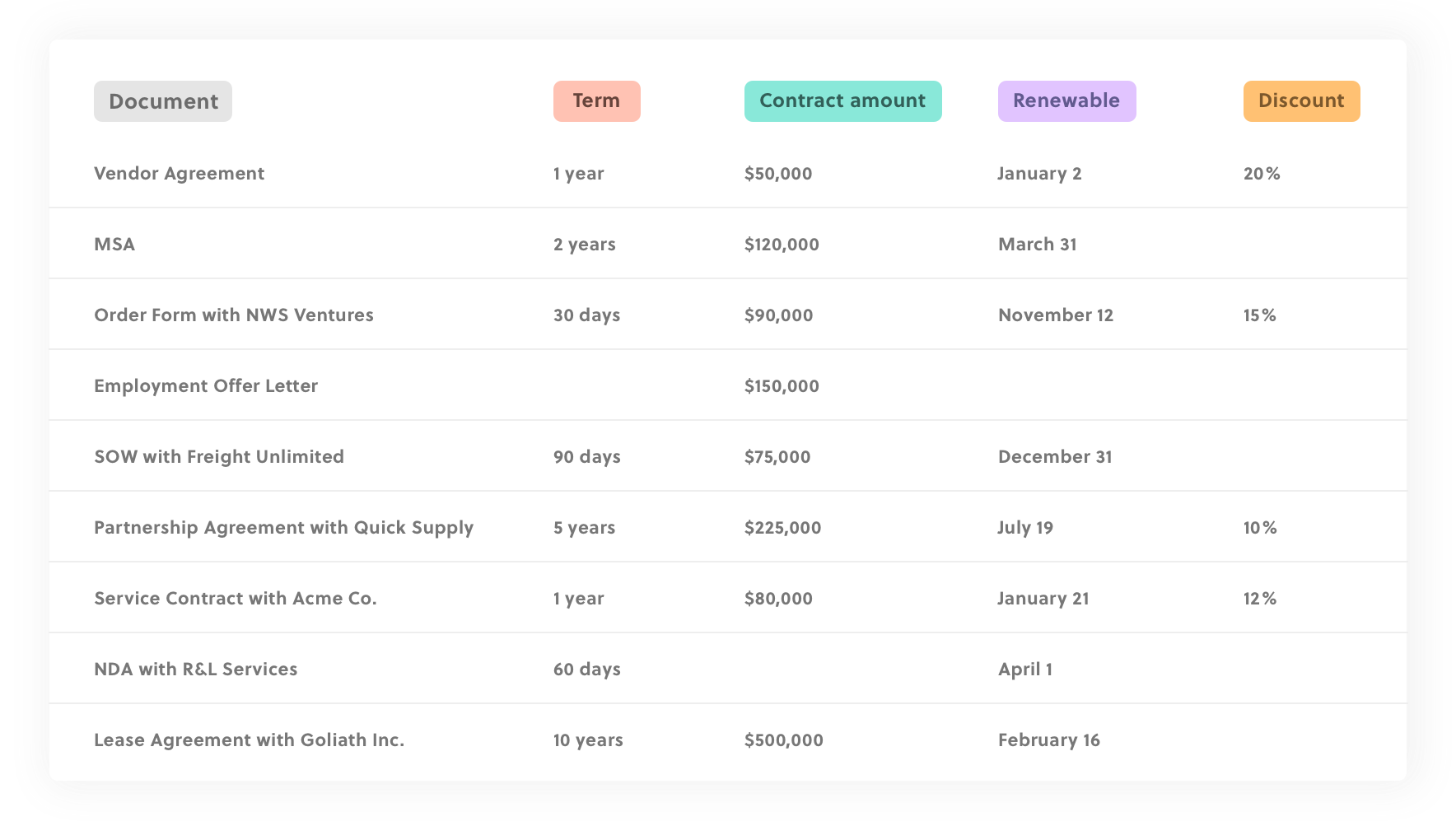 Know when every contract is about to renew or expire

Automated, customizable email alerts help you proactively manage upcoming terminations and renewals, including early notices, so nothing falls through the cracks.

Reliable reports

Instantly see the amounts, terms, or conditions of all your supplier contracts and procurement agreements, so you can quickly identify opportunities for cost savings.

E-sign every contract

No need to use an additional e-signature tool when you can sign an unlimited number of contracts and procurement agreements with Concord's built-in e-signature, at no extra cost.
Join the thousands of companies using Concord
to make their businesses more efficient.
Try for free