Signing and managing contracts just got easy
Take control of your contract lifecycle management with drafting, approvals, e-signature and storage — all in one place.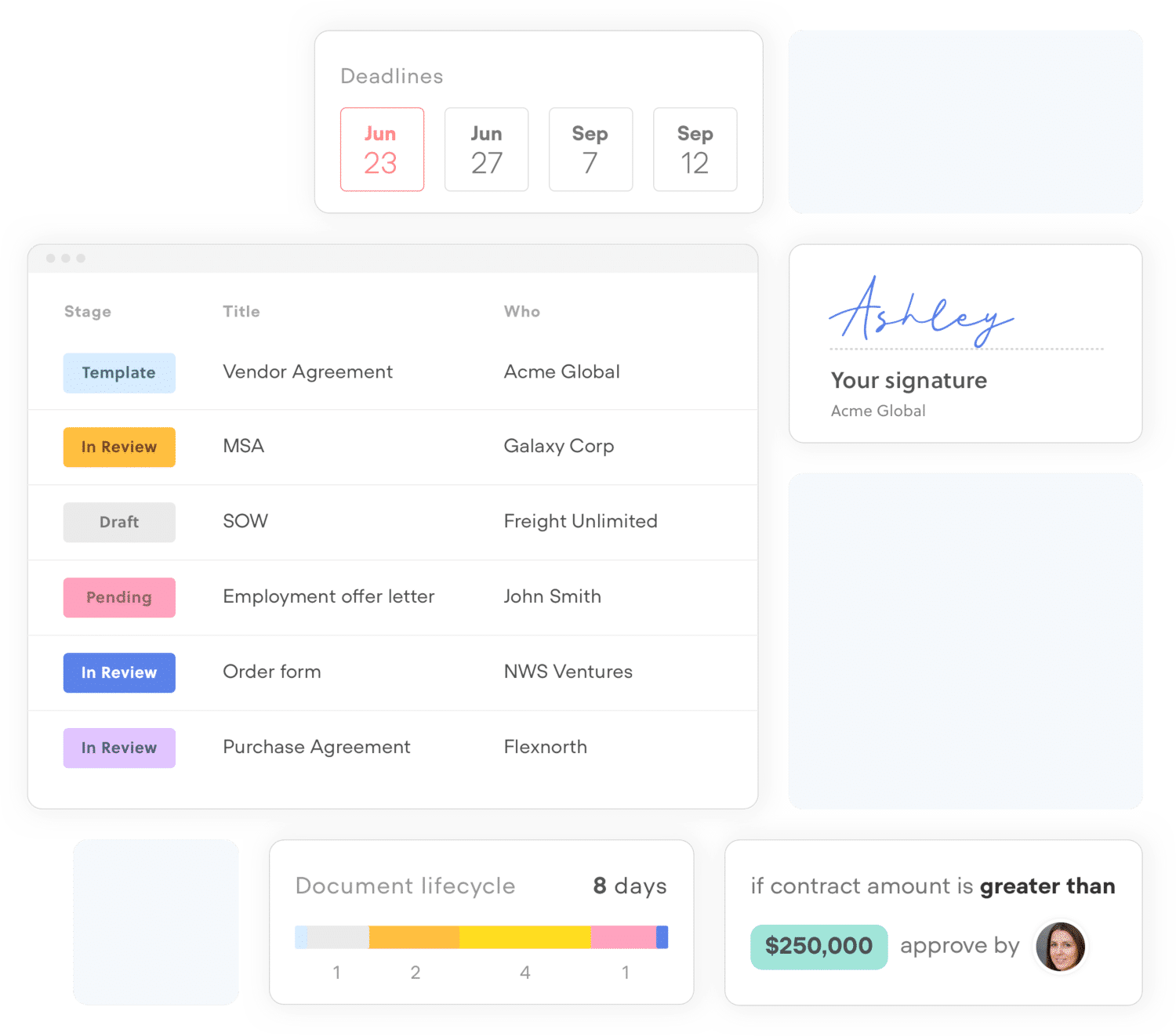 Captera

G2

Software Advice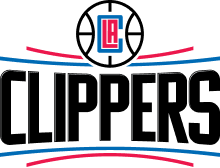 One place for all your contract processes

Drafting
REPLACE
Microsoft Word
Google Docs

Internal Approval

External Negotiation
REPLACE
Microsoft Word
Google Docs
Adobe Acrobat

E-signature
REPLACE
DocuSign
Adobe Sign
HelloSign

Search & Store

Deadlines & Reporting
REPLACE
Calendar
Excel
To Do List
E-SIGNATURES
Save time and money with unlimited signatures
All Concord plans come with legally-binding, unlimited signatures.
COLLABORATION
Edit documents online with your teams & third-parties
No more document back and forth. Edit, redline, comment, and chat directly on Concord with everyone, including your customers or vendors.
APPROVALS
Automate approvals to improve speed & compliance
Automatically route documents to the right person depending on the value of any field.
DEADLINES
Never miss a renewal or deadline ever again
Automated email alerts and reporting help you proactively manage upcoming terminations, renewals or any other contractual deadline.
REPORTING
Gather insights about all your contracts in seconds
Compare fields from across your documents, so you can instantly see the amounts, terms, or conditions of all your contracts.
INTEGRATION
Connect to the tools you use every day
Automate day-to-day tasks and streamline workflows with our rich integrations and Concord API.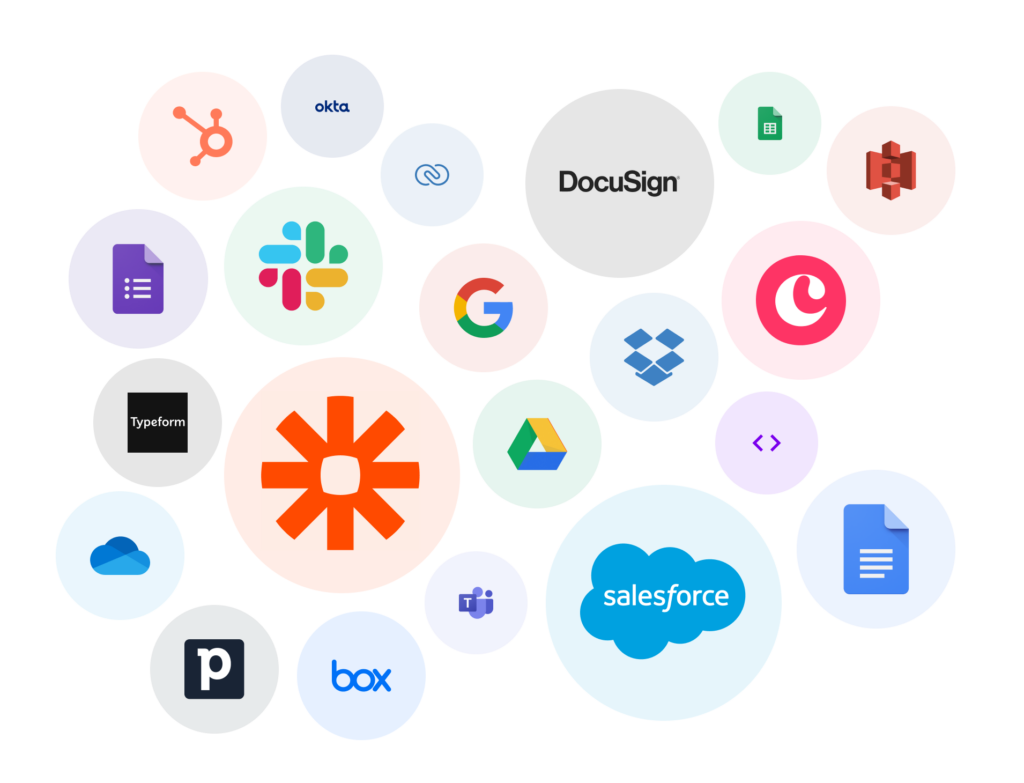 93% of customers recommend Concord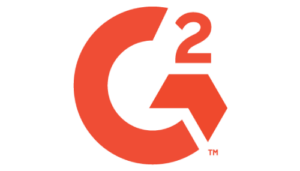 "User friendly and easy to edit/add and share with other users."
"The best part of Concord in comparison to other contract management platforms is its ease of use. The process to upload legacy contracts and manage those contracts is simple and can be done in as little as 3-4 steps."
"Everybody has had a positive experience so far. Our Customer Success Manager is always very responsive and provides effective solutions to our concerns."
"The integration process was easy, we were able to have it up and running really soon after the training. Help support from Concord is excellent, they are always responsive and provide clear, concise information."
"Prior to Concord, we had nothing, we were using PDFs with permissions granted based upon admin rights for access to file structure. Concord brought us into the 21st century."
"Since implementing Concord, the legal team has been able to share ideas and to develop well drafted clauses. Our CEO can sign from anywhere via mobile device."
"I have been amazed with Concord's responsiveness and willingness to help."
"This tool will change your organization in the best way possible"
Join 500,000+ organizations
and get started in minutes