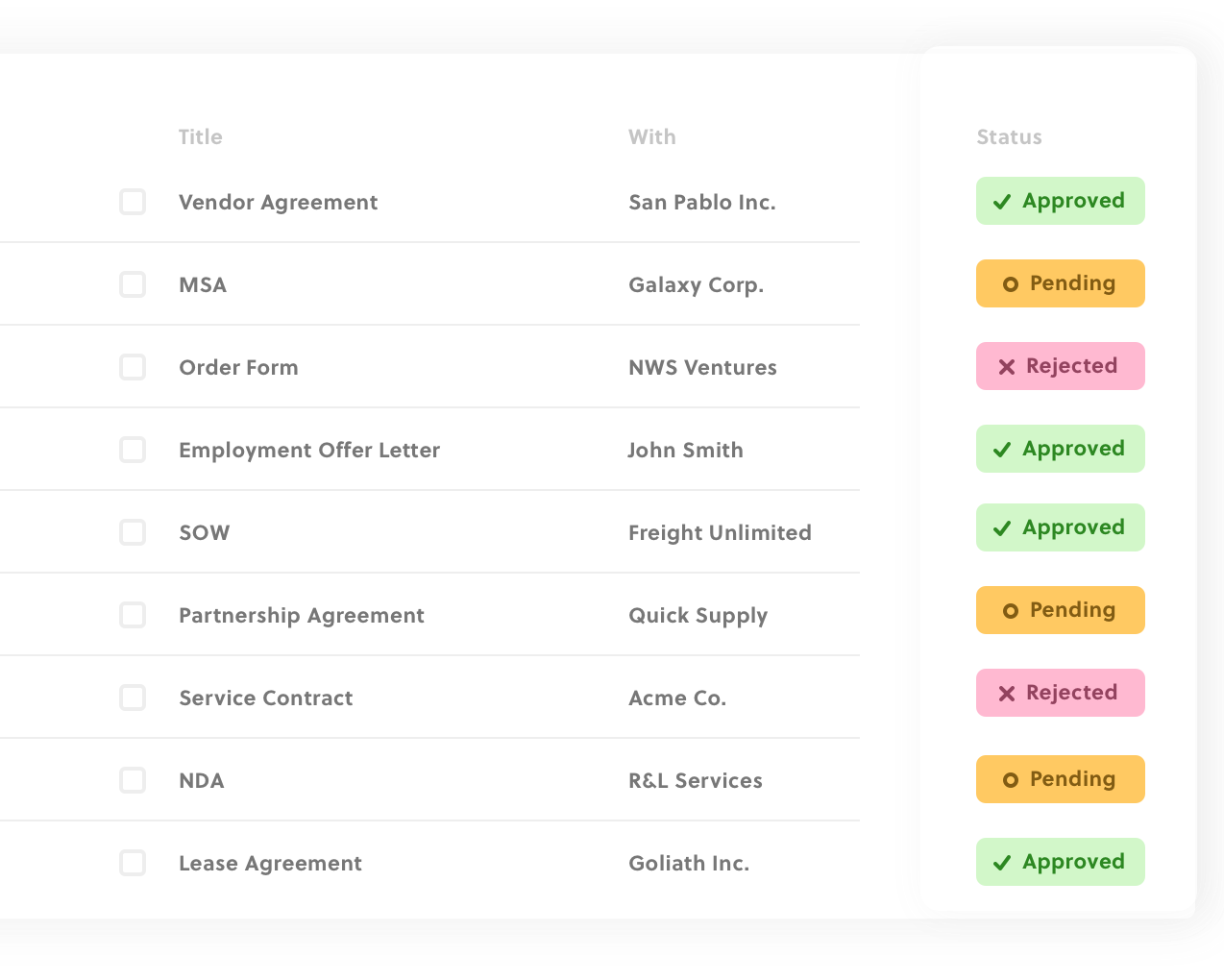 Need
help

getting started?

Join one of our live, weekly training sessions with Concord's onboarding managers. We'll go over everything you need to get started using Concord.
Training for Admins
Navigating Concord
Personal Settings
Company Settings
Advanced Features
Create a Template
Q&A
Support & Resources
Training for End Users
Navigating Concord
Using a Template
Uploading Documents
Personal Settings
Q&A
Support & Resources
Expedite Your Processes with Concord E-Signature
Why E-Signature?
Prepping for Signature
Getting Approval
Setting Up E-Signature
Why Can't I Sign?
Signing the Contract
Download a Signed Document
Support & Resources
Concord Best Practices
Name Conventions & Summary Information
Sharing & Collaborating
Signatures
Uploading Older Contracts
Support and Resources
Q + A
Approval Workflows
Company Approvals
Multi-Step Company Approvals
Custom Approvals
Building Approvals into Templates
Support and Resources
Q + A
Concord Q+A
Sign up for a 15 minute one to one Q+A with a Concord Expert
Join the thousands of companies using Concord
to make their businesses more efficient.