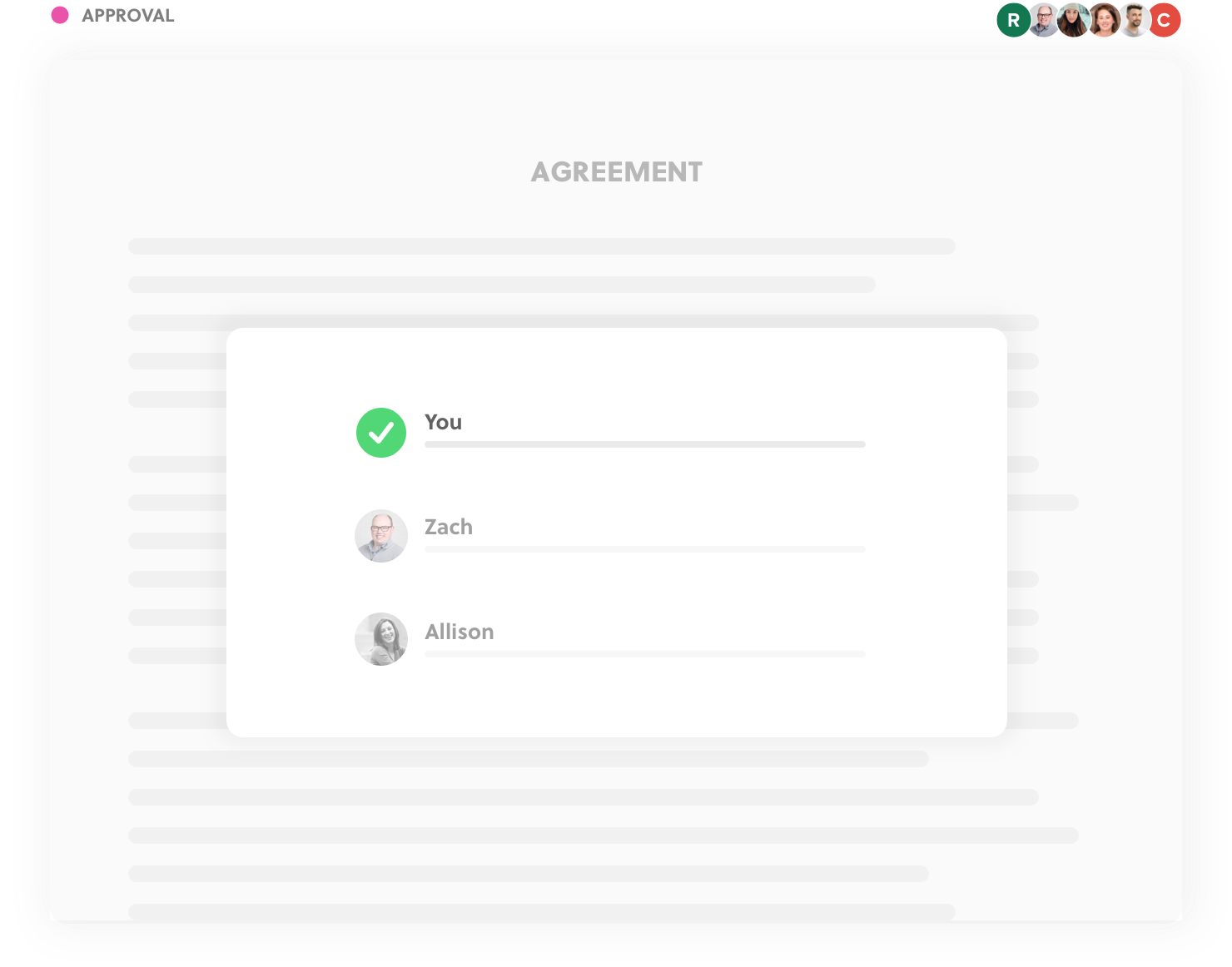 Use smart approval workflows to guarantee compliance
Set conditional approvals
Workflow library
Auto-notifications and reminders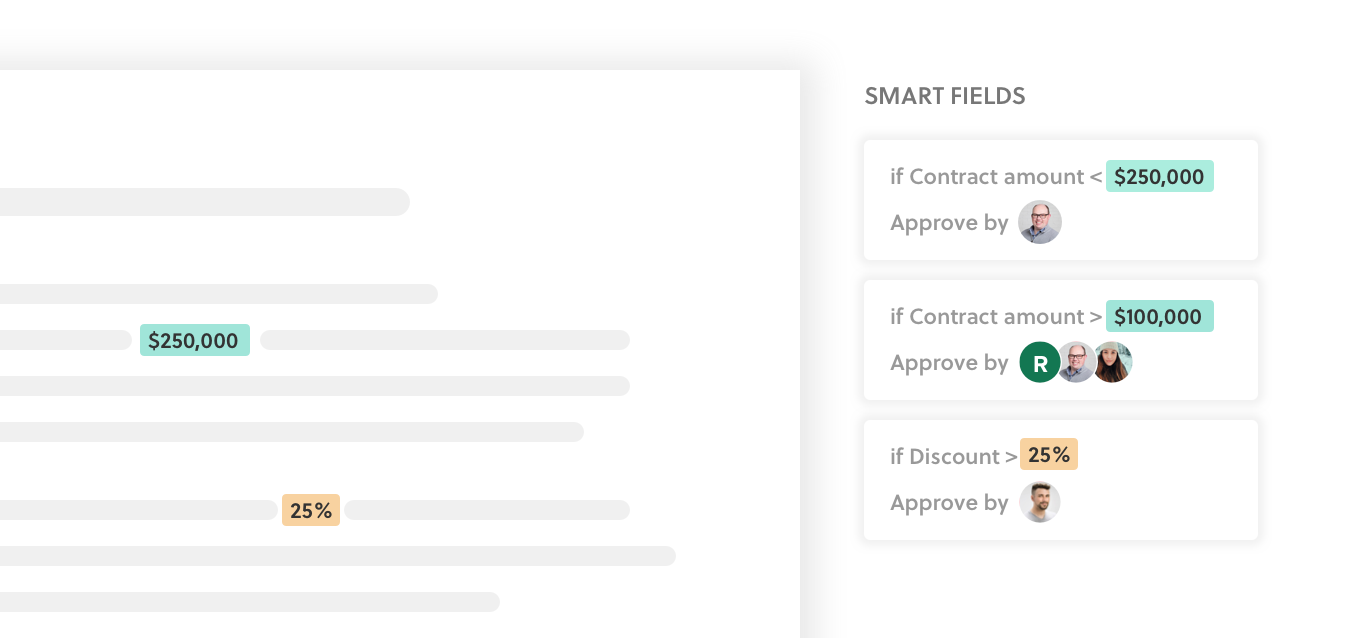 Set conditions to automatically request the right approval
Using conditional approvals, automatically route a document to the right person depending on the value or content of any field.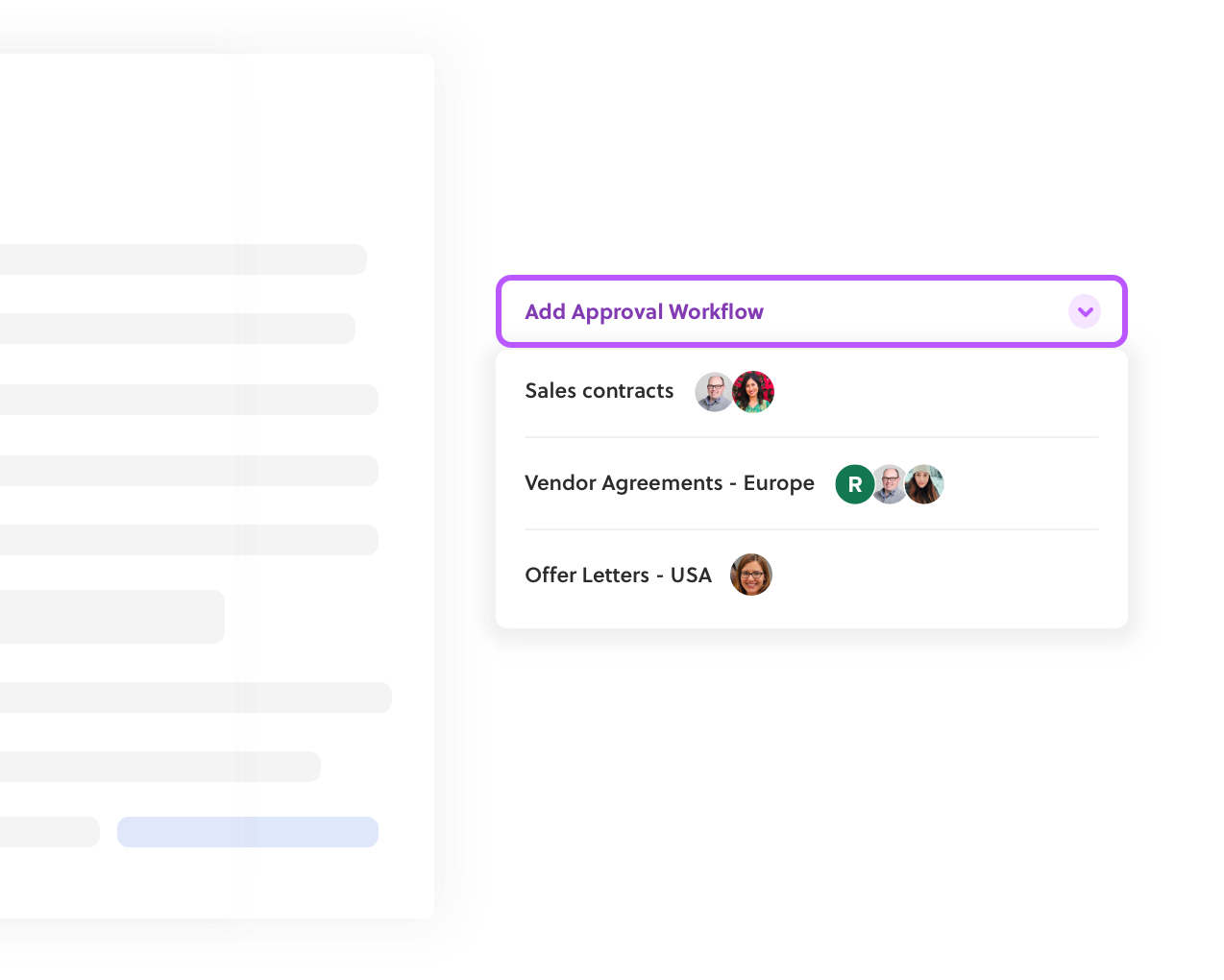 Workflow library: Update similar workflows across all templates
Set up all your pre-approved approval workflows in a dedicated library. Automatically update all document workflows when you update the library.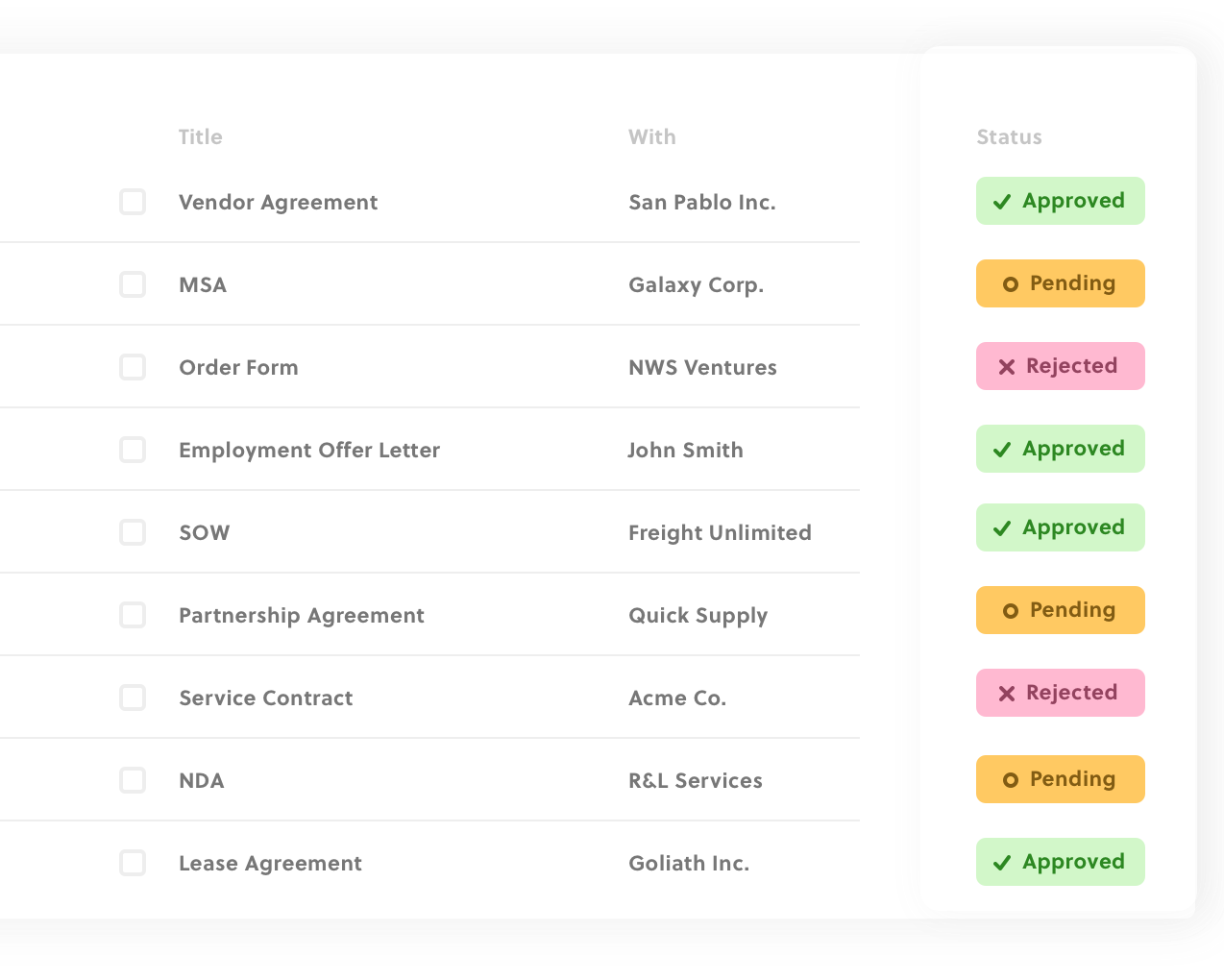 Auto-notifications and reminders
Concord notifies you on the platform or by email when your approval is requested. Quickly see all pending approval requests right from the homepage.
Join the thousands of companies using Concord
to make their businesses more efficient.