5 Steps to Track Contract Deadlines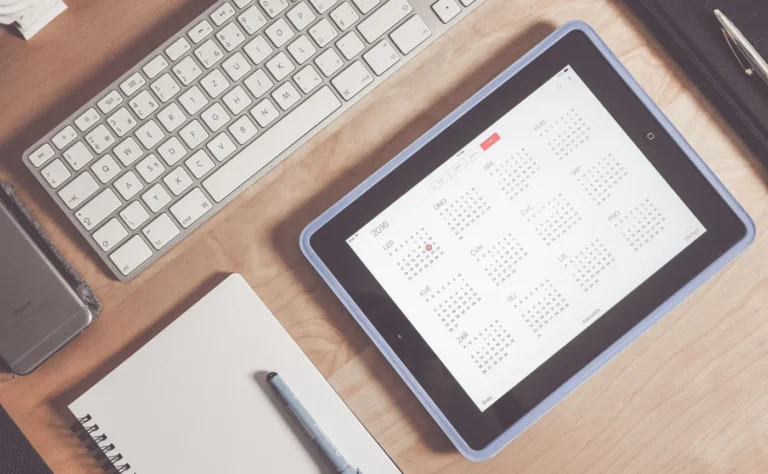 Have you ever missed a contract deadline due to busy schedules, resulting in contract termination or renewal with an unsatisfactory partner? Don't be anxious, choosing the right method will greatly enhance your work efficiency and save you time. This article will guide you on how to use Concord contract lifecycle management software to help you solve this problem so that you will never suffer any losses again. 
Lifecycle information added to your Summary panel will drive notifications, deadline reports, and information contained on the Deadlines page. The deadline page can be used to view all of your upcoming deadlines, including lifecycle dates, financial conditions, and clauses. With multi-dimensional, customizable filters you can get a visual and comprehensive insight into the status of your contract to help you make better decisions on contract renewal or termination.
With the Deadline Dashboard, you can:
Customize your tracking targets with various filters.

Monitor contract statuses.
Export contract status reports easily.
Deadline Page
The Deadlines page can be accessed from the Home using the left-hand sidebar. You can see that we support three filtering options – by deadline, deadline type, and custom tags. We will explain each of them in the following sections.

Filtering Deadlines
Filter your Deadline report by using the first filter to view documents based on the deadline date. 
All: All Deadlines.
Upcoming: Deadlines in the future.
Past: Deadlines that have already occurred.
Unknown: Deadline information is unknown due to the Lifecycle section or Clauses of the Summary sheet has not been completed.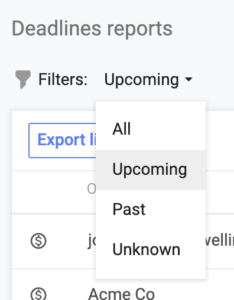 Filter by Deadline type
Lifecycle: Lifecycle dates, such as an End date or Renewal date, in the Summary.
Financial conditions: Financial conditions of clauses in the Summary.
Main clause: Date-based conditions of clauses in the Summary.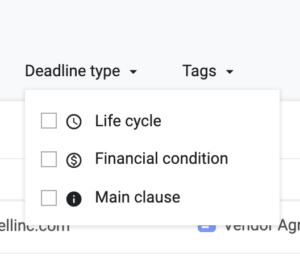 Filter by Tags
Filter deadlines report using tags applied to documents. 

Tags

are customizable and you can create them according to your needs.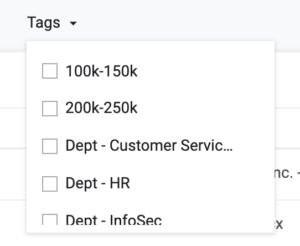 Data Export
Navigate to the Deadlines page.

Optionally, apply filters and select export.

Select Export list from the toolbar above the documents.

Choose to export the Deadline report data as a CSV or Excel file.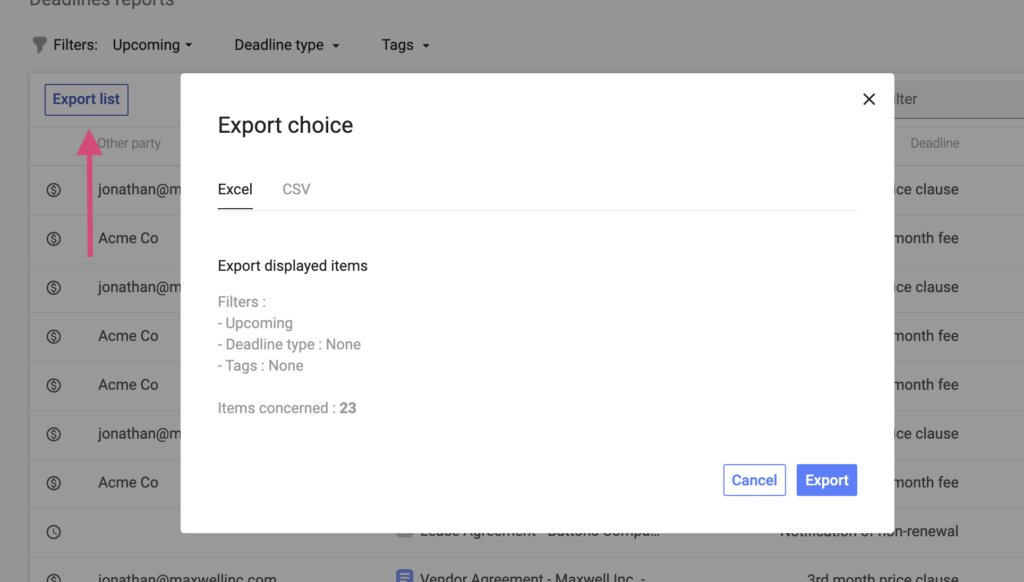 Customer Feedback for Concord
"Concord has become an integral part of our business operations. The technological features, continual upgrades and enthusiasm are all reasons why we continue to support and use the service. The report export feature in the Deadline section is my favorite, and it's a great basis for our team to analyze the progress of the contract. Overall, Concord has greatly increased our productivity and improved the accuracy of our decision making."
Project Manager
"Concord saved us during the Pandemic. I love how easy it was to implement this product and all of the training we received. The deadline alert feature helps my team make decisions well in advance, and after using Concord we have never missed a valuable opportunity or lost money again."
Commercial Director
"Concord is near perfect for any size business. I absolutely love the esthetic layout of Concord's entire appearance for the end user, but especially the Deadline page. I can easily screen expiring contracts, giving me a comprehensive overview of the contracts currently operating. We can gain clear insights even when dealing with large volumes of contracts that are about to expire."
VP & CFO
2022 Best Way to Track Contract Deadlines
Choose professional contract cycle management software to help you proactively manage upcoming contract terminations and renewals. Let missing important deadlines that lead to unexpected renewals or business interruptions be a thing of the past. We offer a free trial to guide you through trying all the features you're curious about.
Looking for more information? Book a demo with our experts!

Try for free