Are electronic signatures valid and secure?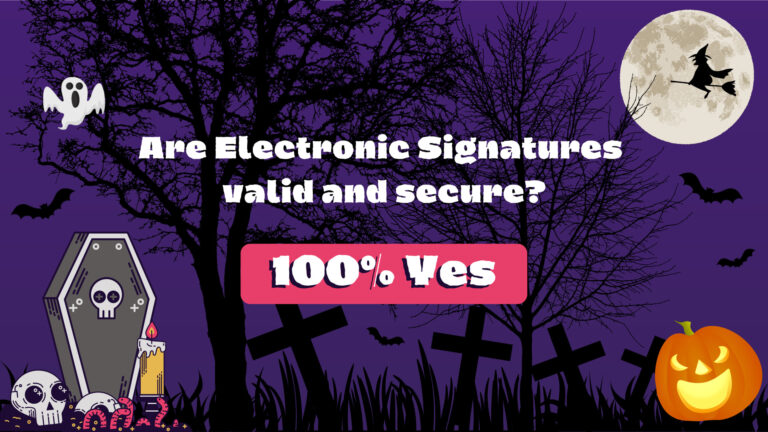 Nowadays, electronic signatures are not a new thing, and more than 1 billion users worldwide can comfortably sign documents electronically.
For more than 15 years, e-signatures have been completely secure and legally binding in most countries all over the world. They are now used by individuals, companies and governments to increase the speed and security of transactions.
In this article, you'll find out why electronic signatures are legitimate, how e-signatures avoid fraud, and how Concord can help you protect data privacy and document security.
What makes an e-signature legal?
In 1999, the U.S. Uniform Law Commission published the U.S. Uniform Electronic Transactions Act (UETA). In 2000, the U.S. federal government enacted the Electronic Signatures in Global and National Commerce Act (ESIGN). In 2014 the European Parliament and Council adopted the Electronic Identification Regulation (EU) 910/2014 ("eIDAS"), which is an upgrade to the 1999 version of the e-signature directive.
These three acts complement each other, and if both parties agree to conduct the transaction electronically, then the e-signature has the same legally binding effect as a traditional handwritten signature.
Are e-signatures valid outside the US or EU?
Concord's electronic signature is used in more than 110 countries around the world. You can find out more about the legal requirements in your country/area from concord's guide to the legality of e-signatures.
Can an electronic signature assist me in court? 
The answer is yes! By building tamper-seals, strong authentication and bank-level security and audit trails, e-signatures provide more powerful evidence admissible in court than handwritten signatures that are difficult to prove forgery and easy to modify.
Concord's electronically signed documents are virtually impossible to alter. During and after the signature process, Concord time-stamps each document and seals it using the U.S. Federal Information Processing Standard Sha-2 Secure Hash Algorithm. This process enables you to verify your document's integrity at any time with the certainty that it has not been compromised.
To help you identify who is signing your documents, Concord combines the broadest range of authentication methods on the market, including: verified email addresses, IP addresses, Mac addresses, technical information from the devices used for signature, sms/email signature confirmation codes, social IDs, SSO, and other third party IDs, as well as Concord's account IDs.
Bank-level security and audit trails
Exceeding the strictest U.S., European, and global security standards, Concord provides bank-level security to every user, including: full AES 256-bit encryption, ISO 27001-certified and SSAE 16-certified (SOC 1 and SOC 2) servers, annual SOC 2 Type II audits and reports, and periodic security audits performed by renowned security experts.
Only you and your authorized users have access to your documents. No one else, not even Concord's employees, can access your documents. Your data is not shared with or sold to anyone. You can even choose the country where your data should be stored. Based on this, Concord will help you collect all instances of access, actions and signatures of each participant to your documents and provide you with all the necessary evidence to protect your documents from court denial.
Customer feedback for Concord e-signature
"I love the simple, modern, intuitive user interface. It's easy to use, includes a native e-signature feature, and at a reasonable price with a responsive and professional help desk. It's made a vast improvement in organizing and streamlining all our contracts and has been well received by our staff."
Contract & Legal Affairs Manager
"With Concord, you have a sense of security that all the contracts you are managing are safely stored in one place and can be accessed only by authorized parties. In addition, I am over the moon because we have unlimited e-signatures. This definitely helps minimize scanning, printing and sending back and forth documents to Parties."
Director of Business Development
"I like the ability to set a signature order when going to multiple parties, and the general ease with which people can sign digitally. I also like the notifications you get when signing has taken place so you don't have to check on the website all the time."
Director of Finance
How to get started with electronic signature
To improve your work efficiency and optimize the contract signing flow, the best solution is to find the right e-signature software. Concord offers a free trial to help your company receive unlimited electronic signatures from all over the world at any time and track contract changes in real time.    
Looking for more information about Concord eSignature? Contact us today!

Try for free