7 Ways Automating the Contract Lifecycle Can Save Time and Money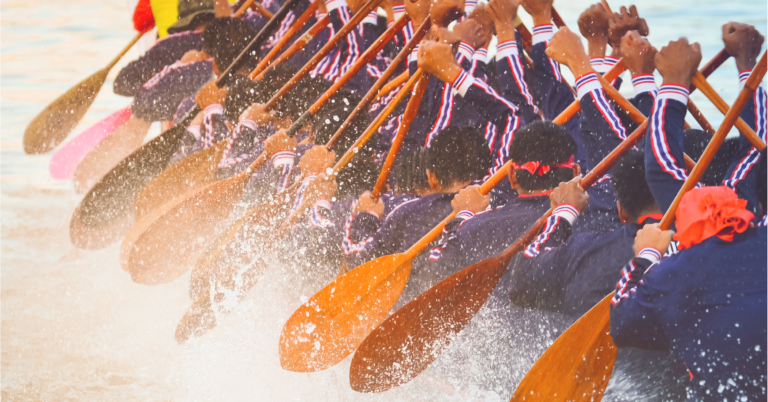 This article originally appeared on CIO Review.
A workplace reality for most CIOs is that managing IT needs across an organization is a costly endeavor. Increasing security, automating compliance and making life easier on employees typically comes at a cost. So when a solution comes along that ticks all those boxes AND saves a company money, CIOs take note. Such is the case with automated contract lifecycle management.
Contracts are the lifeblood of any company – they protect business arrangements, safeguard intellectual property and govern employee relationships. Yet the contracting process remains one of the most poorly managed functions within most businesses. Adopting an all-digital platform to manage the contracting process shores up this vulnerability and saves money in the process. Here are seven ways a contract lifecycle management platform helps CIOs bring cost-savings and streamlined workflow to their organizations:
Benefit 1: Create Better Contracts
The benefits of using contract lifecycle software begin in the very first stage–the initial drafting phase. Contract lifecycle management (CLM) software offers multiple benefits to the contract-initiation team. Standardized templates can be easily created, stored on the cloud and distributed among team members. This not only takes far less time but keeps contracts uniform. Standard templates automatically update with any edits made by the template owner, keeping language up-to-date with industry standards. Standardized language improves clarity and promotes uniform formatting and style, requiring less time to review and edit.
The entire contract creation and negotiation team, particularly administrators, will have access to this central contract repository and can watch the draft evolve, offer input and make edits. This collaboration results in a crisp, clear, well-worded contract with fewer errors throughout the document, and thereby less need for corrections and time-consuming back-and-forth. Greater efficiency fuels the bottom line by decreasing the time-to-revenue.
Benefit 2: Streamline and Simplify the Negotiation Process
At their core, contracts represent relationships. Contracts should make establishing and maintaining these relationships easier and more natural. All too often though, companies face tremendous difficulty when navigating through dates, deadlines, versions, edits, input etc. Additionally, a company needs to be able to navigate such difficulties as vendor roles and needs, poorly defined roles during negotiation, and tracking changes within the contract itself.
Negotiating contracts requires multiple drafts of the same contract, because no matter who drafts the document, the contract always starts off with priorities favoring one party. Negotiations ensue, which lead to subsequent drafts with necessary alterations.
Without software to track multiple stages of the contract draft, a company would need to 1) generate a new draft, 2) manually keep track of all of the changes, and 3) be certain the most current draft is the one they are working with. Keeping track of all these moving parts can be a nightmare for an organization. CLM software eliminates this problem. When a draft is stored in the cloud, not only can a single version of the draft be edited online with input from all parties, but the software will also track changes as they're made, creating a new version reflecting the edits, and storing previous versions. Both parties can be privy to the alterations, with alerts being sent to notify both parties of any changes.
Benefit 3: Accelerate Approvals
After negotiating a contract, the challenge of contract management is to streamline the approval process. CLM software aids this attempt to swiftly gain approval for acceptable and agreed-upon contracts.
Documents can be added to an approval workflow to speed the process along, make sure that everyone is clear on their duty relative to the contract in question, and receive automatic notifications when their task needs to be completed. Some software also has a dashboard which shows all needed tasks in a single location, allowing the administrator to make multiple approvals at once for a much quicker and less tedious review process.
When a contract has been reviewed, e-signatures make it easier to acquire the proper signature and approval from the proper entity, because they can sign at any time from anywhere. The team then receives a notification that the proper approver has signed the contract via email, so they can proceed swiftly with the rest of the procurement phase.
Benefit 4: Complete Management Control
When an organization automates the contract lifecycle management process, it reduces the likelihood of missed deadlines and terms that go unfulfilled. Alerts generated by the CLM platform accurately inform the team of deadlines, payment due dates, payment amounts, upcoming renewal dates and so forth.
Additionally, terms can easily be searched for by members of the team to better monitor compliance. A contract's entire content, the descriptive elements and information contained in the contract's summary sheet can be searched for with a comprehensive search algorithm. This drastically reduces the amount of time spent reading through and checking the document. The summary sheet should also contain quick at-a-glance information such as key dates, terms, and deliverables dictated by the contract in an easy-access location. No need to sift through an entire contract to find the terms anymore because that process is now automated, making it easy to accurately monitor compliance, record past payments to avoid duplication and search for any term within the contract.
Benefit 5: Create Easily Searchable Content
A CLM platform converts legal language within the document into easily searchable text. Everything is accessible, searchable, and accurate to the last saved edit. This makes content easier to search for and identify the terms and conditions of the contract, making it quicker and easier to produce reports as they're requested.
The security, central storage, collaborative features, electronic signature capabilities, and follow-through features of an automated CLM system are necessary for any company wishing to get ahead in the modern age, as these useful tools bring increased revenue, visibility, collaboration, and efficiency.
Benefit 6: Better Manage and Monitor Contract Compliance
Compliance is a common challenge for companies, particularly large companies that can have upwards of thousands of active contracts at any given time. If a company can't easily track contract terms, then it can't assure those terms are being met. Keeping a close eye on thousands of active contracts is nearly impossible with a manual or paper process. CLM platforms make easy work of this process. Administrators can set reminders for deadlines and configure summaries for each individual contract that points out the more salient terms and conditions to be addressed, with associated dates and reminders. Also, the entire contract database, including all the content of each contract, can be searched through at any moment, making finding any piece of information fast and simple. With all of these features at a company's fingertips, it's far simpler to monitor compliance with a CLM solution in place.
Benefit 7: Contract Reviews
Last but certainly not least, a good CLM solution makes it easy to perform annual contract reviews. Reviewing contracts annually gives companies the opportunity to ascertain what is going well with a particular business relationship, and what is not. It allows a company to analyze the efficacy of the contract, determine how to improve the contract, and make plans to terminate, renew or revise the contract for the upcoming annual term.
Conclusion
CIOs are motivated to find IT solutions that streamline internal workflow, safeguard revenue streams and create structure to manage their company's data assets. Reigning in and automating the contracting process accomplishes these goals by promoting simple, easy and transparent collaboration.