Concord Gets an Upgrade! Streamlined Navigation, Task Management, and More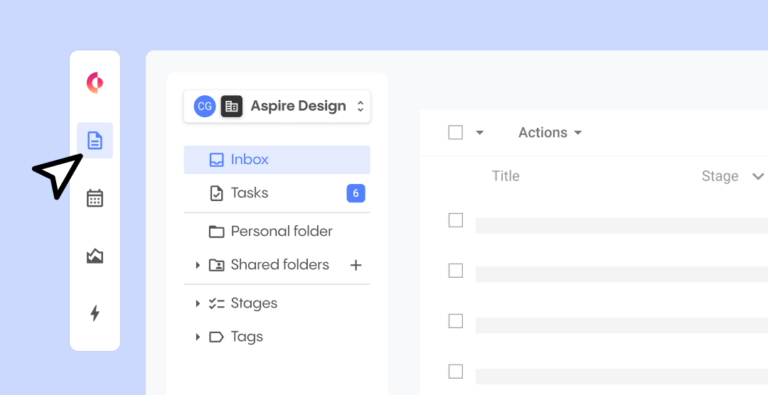 Exciting new updates have made Concord an even more effortless contract lifecycle management (CLM) platform. These enhancements focus on navigation, task management, customization, and mobile accessibility. Here's what's new:
Inbox and URL updates
Instead of the old Home Page, you'll now go straight to your Inbox when you log in to Concord. Task details are now prominently displayed in the inbox for easy access. URL updates have been made to align with this change. Saved links will automatically redirect to the appropriate pages for a few months. Note that these changes affect only the pages accessible via the navigation menu; agreement links remain unchanged.
Streamlined menu navigation 
Navigating through Concord is now more intuitive than ever. Each menu features a distinct icon on the left side of the screen. Clicking on these icons allows for easy switching between menus. New menus include:
Reports Menu

Reporting Page
Analytics Page
Activity Page

Automation Menu

Smart Fields
Approvals
Clause Library
Integration
The settings option is located at the bottom of the screen, and clicking it redirects to the settings page.
Enhanced Company Switcher
The Company Switcher has been relocated to the top of the page for easy access, regardless of the current menu. The name of the selected company is now displayed in the switcher. Features include:
Access to personal settings
Sign-out option
Switching between companies
Company name search functionality
Role details in the selected companies
New task page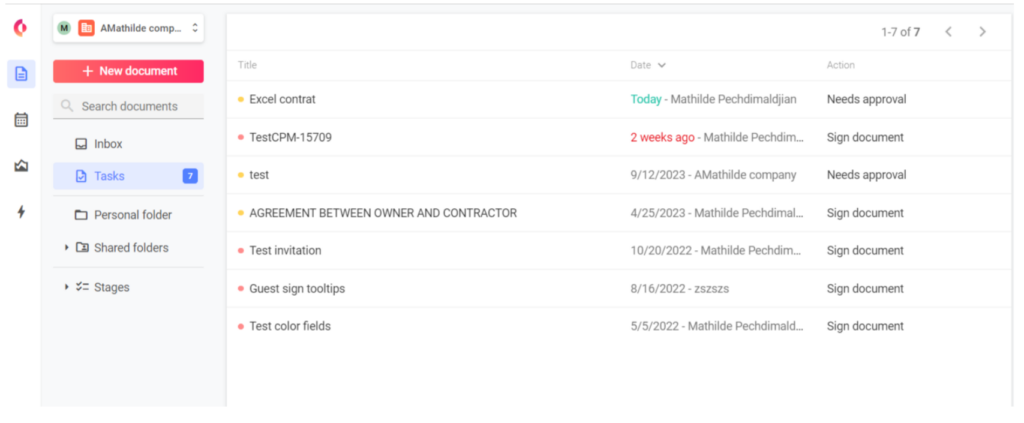 The task list, previously on the home page, is now part of the Document menu. Several improvements make task management more transparent:
Document name and action type
Last request date
Request origin (internal or third-party)
Sorting options by document name, date, or type of action
Enhanced mobile experience
The mobile view has been revamped for enhanced user-friendliness. Quick access to all menus, including the Company Switcher, is now available via the top-left button.
Customizable company logos
Concord now offers the ability to customize the company logo in the Company Switcher. Admin users can upload a custom logo via Company Settings, making the change immediately visible to everyone in the company.
Document view improvements
Concord's Document view has been modernized in several key ways:
Document Progress Card relocated to the Summary panel
Editor toolbar moved beneath the document header
Refreshed toolbar styling
Toolbar now spans the full width of the window.
Field values now save immediately.
All these enhancements will be covered in detail in the Concord 101: Best Practices webinars on October 24th, 25th, and 26th.
Register in advance to secure your spot.
Concord remains committed to making contracts effortless, and will be rolling out even more innovative improvements over the coming months. Stay tuned!