What is a Procurement Contract Specialist? 4 Key Safeguards to Supply in 2021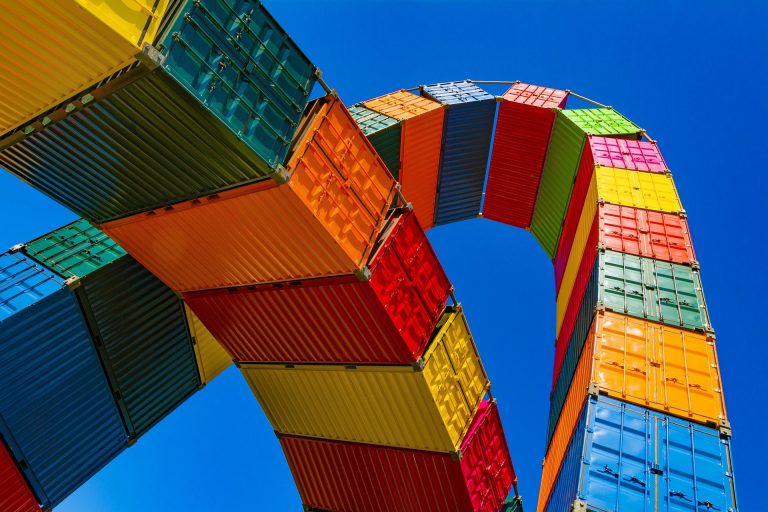 What is a procurement contract specialist and what trends should you expect in 2021? Procurement specialists are responsible for finding the best goods and services at the lowest cost, and ensuring effective delivery.
However, procurement and contract management go hand-in-hand. A procurement specialist is responsible for creating and managing hundreds or thousands of procurement contracts between an organization and all of its suppliers. 
Procurement Specialist vs. Procurement Analyst
Your organization may have a purchasing team that includes every role from purchasing agent, manager, or purchasing analyst. Agents and specialists have similar roles, in that they are responsible for buying goods and services. However, procurement analysts, or managers, are more responsible for analyzing pricing, financial reports, and forecasts to determine the best pricing scenarios and options for their organization. 
Per the Bureau of Labor and Statistics, procurement specialists track and evaluate contracts to ensure vendors and suppliers meet contractual conditions and terms. They must also stay ahead of any need for changes in a contract.
The Shifting Role of Procurement in 2021
Procurement Specialists are the MVPs of logistics and supply chain delivery. But 2020 revealed the need for greater adaptability and faster responsiveness when markets or supply chains are disrupted. 
In 2021, procurement will require a shift to greater digital adoption to compete with global businesses that already have a strong foothold on logistics and supply chain delivery. As a result, contract management automation is key to harnessing smarter negotiation, tracking, deadline, and analytics strategies.   
Here's the most important ways procurement will shift in 2021. As you will see, contract management automation is at the heart of helping businesses remain competitive, flexible, and resilient. 
Top Procurement Trends in 2021
Businesses spent years creating efficient delivery structures, but this efficiency proved to be a detriment when the pandemic hit in 2020. 
This year, businesses are eyeing structures and methods that will ensure buoyancy.
Procurement contracts will seek to do the following:  
Create more local supply chain options.

Innovate with new technology and better digital supply chain management to guard against disruptions and offset real-time problems. 

Mitigate risk of data breaches and strengthen data security. 

Consider Environmental, Social, Corporate Governance (ESG) procurement and supply chain compliance.
Contract Management Automation Empowers Procurement Agreements
Adapt—or go extinct—is no longer a far-off warning for the next few years. It arrived in 2021. The last year revealed that adaption is a necessity. 
And, automating the contract management process is a key support to the way businesses will need to adapt this year as well as in the future. 
1.  Shorten the Contract Lifecycle While Creating More Local Supply Chains 
Supply chains became unstable in 2020, which impacted procurement in not only delivery delays, but also contractually.
Per McKinsey, 34% of leaders surveyed relayed that supply chain transparency was subpar and that disruptions in main (single-source and off-shore suppliers) were disrupted. About 17% said that the disruptions of 2020 showed that contracts needed to be renegotiated.  
The need for a return to a more localized model of suppliers means that contract negotiation and easier contract management for both sub-contract supplier agreements and new supplier agreements is on the rise. 
Automating the contract management process shortens the life cycle of a procurement agreement by: 
Standardizing processes for easier oversight.

Customizing roles to address specific terms.

Setting notifications for terms and deadlines.

Providing easy collaboration for every party, at every stage of negotiation.
2. Democratize Contract Data to Establish Stronger Digital Supply Chain Practices
Procurement specialists need to manage everything from creating and sending initial proposals, analyzing important sales and delivery terms within those proposals, and tracking the cycle of these orders. 
In 2020, disruptions occurred not only as a result of physical supply constrictions, but also because optimal digital systems weren't in place to manage these, per CIPS news (Chartered Institute of Procurement and Supply). The pandemic exposed the need to further digitize procurement practices. 
This year is a reset for organizations to make important changes to guard against future disruptions that are likely. These could include anything health-related, geo-political, or environmental. 
Secure and cloud-based contract management democratizes the entire contact process. Furthermore, stakeholders can now extract important data at every stage of the contract.
For procurement specialists, that means the ability to track and set-up approval flows for crucial delivery clauses, invite an unlimited number of colleagues to view and track each phase of a contract, and create deadlines with notifications to stay on top of orders and budgets. 
3. Mitigate Data Breach Risk with Secure Contract Management Integration
Ensuring data security in contracts is a continued priority in 2021. Data shows that organizations that only meet contractual obligations or regulations have not created secure controls against data breaches. 
Unfortunately, for many organizations, the weakest secure link exists in supplier, partner, and third-party access points. These come in the form of a "supplier attack," where breach can occur in your system through another party who has some access to it. 
Data additionally shows that as recently as late as 2018, the majority of companies—over 60%—continue to use either no cloud-based tools or work with word processing software to manage their supplier relationships, advises Bain and Company.
Instead, Cloud-based contract management automation that complies with strict international security regulations, across industries, ensures your procurement team can manage contract data securely and safely with third-party suppliers. 
Your organization can integrate contract software safely and securely with existing software you use. Just a few examples are DropBox, Box, Google Drive, and Salesforce. 
4. Meet ESG with Contract Auditing, Analytics, and Clause Tracking
In the last five years, environmental, social, and corporate governance (ESG) has gained a spotlight due to climate change impacts and more awareness of human rights considerations in supply chain compliance.
As a result, legislation targeting public companies in 2020 includes regulation on climate change, labor conditions, and evolving ESG metrics. The legislation points to the growing need for all business procurement to seek compliance in these areas, and this will require clear audit trails and documentation in labor and supplier contracts. 
Contract management automation is integral to better meeting compliance. You can feel confident you have all your supplier contracts in one place, to easily retrieve and review them.
Procurement can not only achieve final contracts efficiently, but also provide version data, and certain data points for analytics, to show compliance. 
Additionally, you can customize fields to better establish compliance and save these as contract templates for all your suppliers. Likewise, you can track these fields to ensure your organization is meeting key terms and dates.
Is Your Procurement Team On Top of 2021 Trends? 
Procurement professionals in 2021 have a considerable amount of emerging responsibilities in creating new supply chains and building in resilience strategies for future disruptions, ESG compliance, and overall security concerns.
Meeting these trends with the best digital solutions is an immediate requirement for organizations to sustain and grow in 2021. Contract management software that securely automates contractual terms, deadlines, signatures, approval flows, and analytics is a sure-footed step to building resilience when disruptions strike.