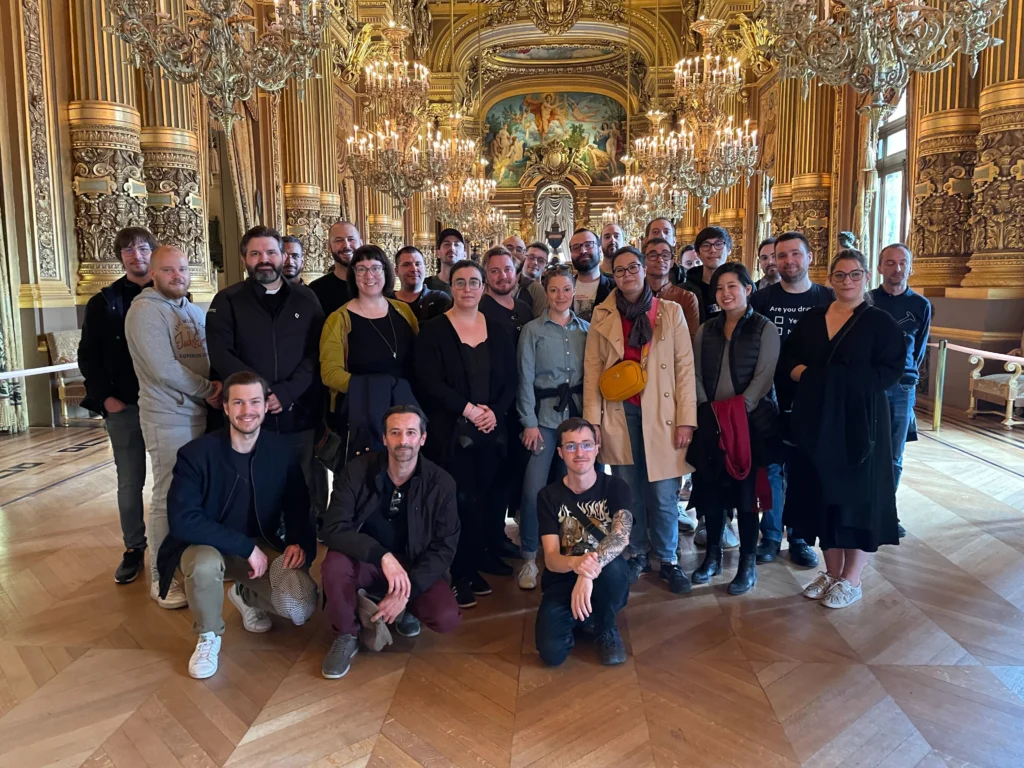 Ready to make a difference?
Contracts are the heart of business: whether you're buying something, selling something, or hiring someone, there is always a contract involved. However, 95% of the businesses in the world still manage their contracts manually, losing trillions of dollars in inefficiencies.
Concord is here to change that. We provide a modern, holistic platform that empowers organizations to drive agreements. We focus on simplicity and intuitive design so that our customers see immediate value in their investment.
The market for contract management software is exploding, with record growth every year. In the next decade, it will become one of the biggest industries after ERP and CRM.
We're looking to hire creative, intelligent, and driven people to help make our vision a reality. Join us!
Our offices

Our values
Concord is not your typical Bay Area startup. You won't find beers on tap or a ping pong table. Instead, you'll find a supportive environment where you can bring your full, authentic self to work, and where you can communicate openly and respectfully. And while we like to have fun together, we recognize that you have a life outside of work.
Purpose
Everything we do and create — from the way we work together to the product design — is driven by intent. We are guided by form and function, not bells and whistles.
Integrity
We measure ourselves against the highest standards of integrity and fiscal responsibility. Our actions are guided by moral principles of fairness and decency.
Humility
We leave our egos at the door and appreciate different opinions. We strive to grow as individuals while also working together towards a collective goal.
What you can expect
Agreements are promises built on trust. That's why we never make promises we cannot keep. Everything we say and do is in the spirit of transparency and accountability — what you see is what you get.
Accountability
We are accountable for our results. We own our successes and failures — as individuals, teams, and as a company.
Department performance metrics
Concord product certification for all team members
Flexible work hours and trust team members to get their job done
Transparency
We believe in complete transparency. We love celebrating our victories but we don't shy away from sharing our mistakes.
Detailed strategy and product updates through bi-monthly All Hands meetings
Company-wide quarterly goals
Overall financial health of the company
People who care
We actually give a sh*t — about our mission, our customers, and our team. We don't hide from difficult conversations because we know that's how we get stronger.
1 week of volunteer time off annually to give back to the community
Quarterly engagement surveys that lead to meaningful action
Open door leadership
Our commitment to diversity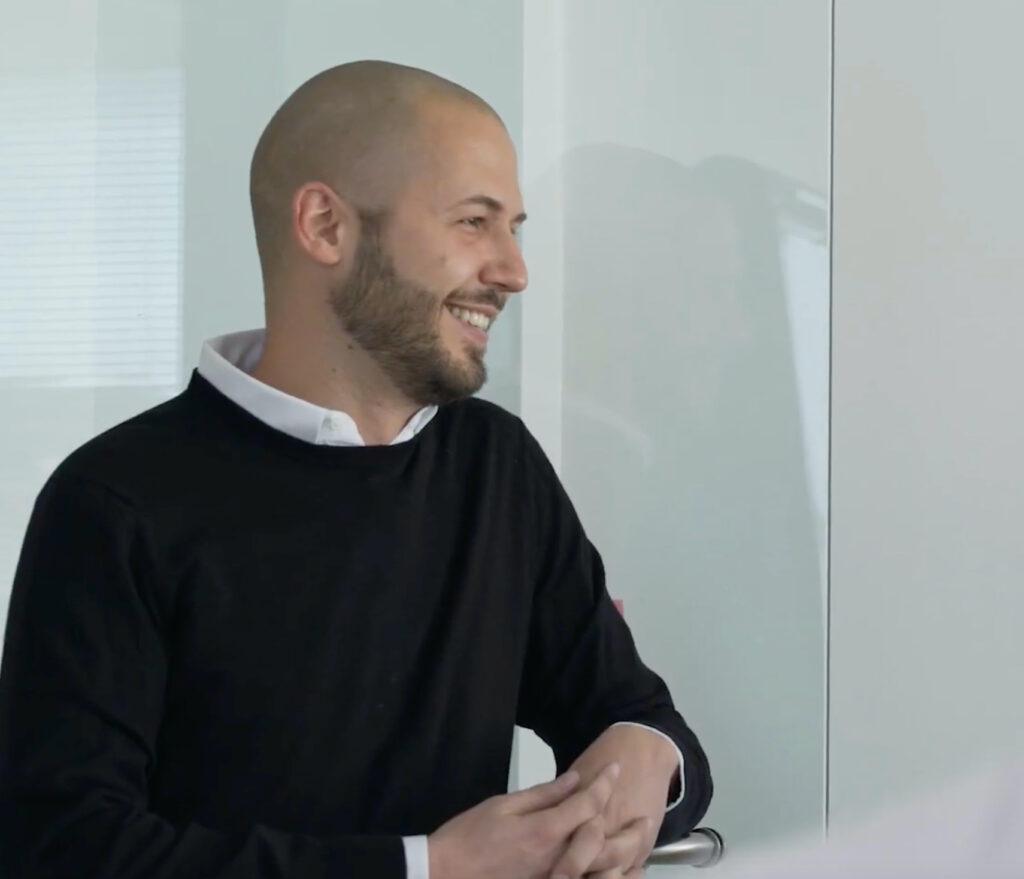 From Matt Lhoumeau, CEO:
As a member of the LGBTQ community, diversity and inclusion at Concord is personal to me.
I have faced, and fought, discrimination my entire life. I started advocating in politics for LGBTQ rights as a teenager, after being kicked out of my home when I "came out." Since then, I have promoted inclusion through multiple volunteer initiatives, including teaching inmates and mentoring disadvantaged kids.
We built Concord on the same foundation of diversity and inclusion, and fight for it every day.
In our hiring process
Diverse Job Boards
Hiring a diverse team starts with knowing where to find candidates who reflect the world in which we live. We post our openings on multiple job sites that specifically cater to diverse professionals — from Jopwell to The Mom Project.

No College Degree Needed
We believe you don't have to have a college degree to be successful. Your work experience is valued just as much as your education so don't let lack of a college degree stop you from applying.
One Process for Everyone
Our hiring process is the same for every candidate, regardless of position. Everyone in the same role completes the same exercise, in order to evaluate your skills.
In our company
Internal Cultural Company Education
Our community is stronger when we learn about and from each other. We offer company-wide lectures to educate our team members on important historical and cultural events, from Juneteenth to the history of Pride and more.
Training
Learning about unconscious bias or how to prevent discrimination is usually reserved for Talent teams. At Concord, we provide training for the entire organization so everyone benefits.
Volunteering
We support diverse charitable organizations through our volunteering — from raising money for the Leukemia & Lymphoma Society to working in orphanages to introducing school children to the theater.
Benefits that create a difference
We believe in purpose over perks. Our benefits go beyond PTO to create a difference in the lives of our employees. Here are a few benefits you can expect:
Volunteer Time Off
Giving back to our communities makes the world a better place. Every employee gets 1 week of VTO to volunteer locally, or anywhere in the world.
Health & Wellness
Your health comes first so we provide health and dental coverage when you need it.
Professional Development
When you grow, we grow. We offer opportunities for you to continue to learn and grow in your career, including a professional mentorship program and language lessons (French and English).
Paid Family Leave
Concord offers paid family leave when you welcome a new baby to your family.
Financial Matters
Concord offers a generous equity package, a 401(k) savings plan for US employees, and an FSA/HSA account.
Referral Bonus
Know someone who would be a great fit for Concord? We offer a generous referral bonus for anyone you refer who joins the company.
Take Time Off
Everyone at Concord gets time to unwind. Plus, our offices close between Christmas and New Year's Day.
Purposeful Events
Company events are more than just Happy Hour. Concord offers fun ways to connect with each other during business hours, to foster meaningful relationships that last.
Commuter Benefits
Concord provides a monthly stipend to help you get to work and around town car free.