Create, edit, e-sign, and manage — all in one place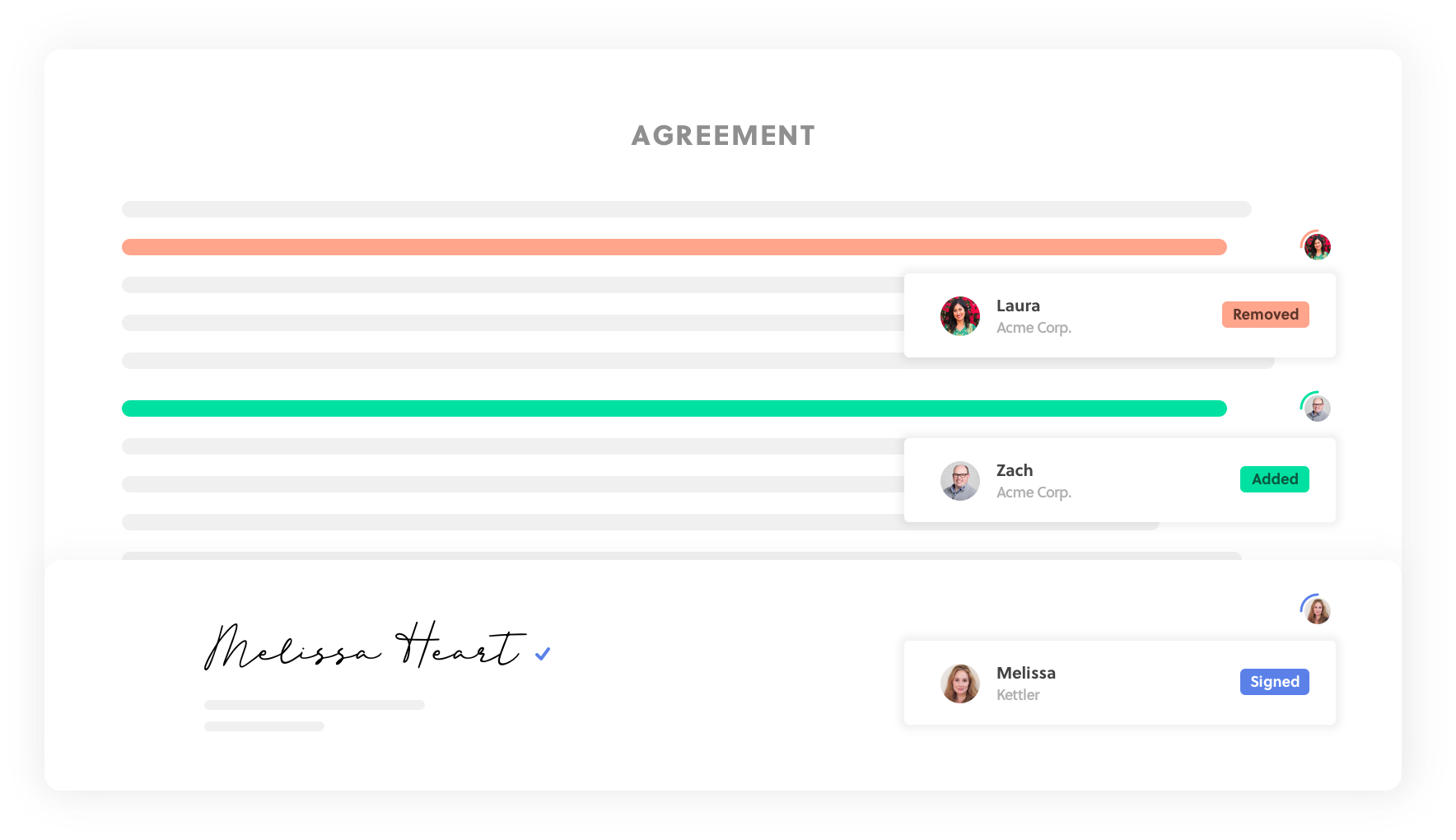 Concord is the only tool you need for all your contracts. Spend less time juggling between applications, editors, and e-signature tools and save money.
Draft and negotiate in real-time with online editing

Collaborate on your documents on Concord like you would in Word or Google Docs. No more downloading, re-uploading, and emailing back-and-forth.

Sign, store, and manage all your contracts

With unlimited legally-binding signatures and storage, Concord works with any type of contract. Spend less time and money juggling between apps.

Automate workflows and build custom reports

Route every document to the right person for approval and build reports to compare the terms of thousands of contracts in seconds.
Collaborate with everyone: your teams, customers, and vendors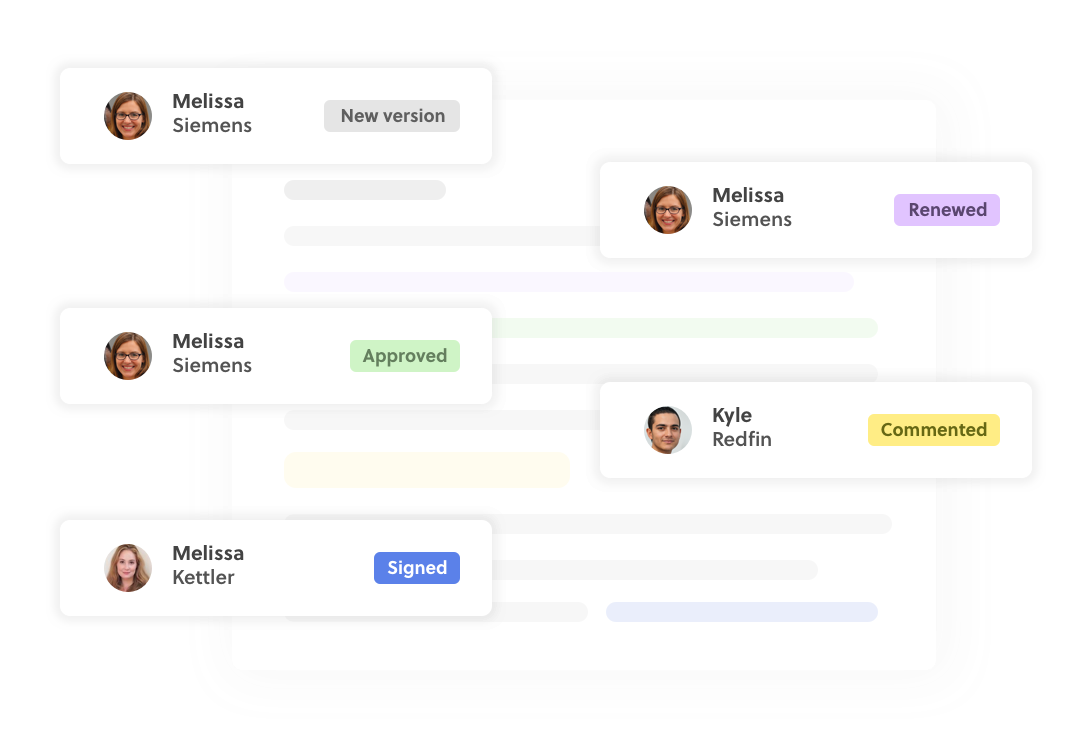 Concord lets you collaborate with anyone in your company and negotiate with any third party, saving you time and ensuring compliance.
Work with all your teams, not just legal

Expedite your contract processes with everyone working on the same platform: sales, procurement, legal, HR, finance, or marketing.

Free access for all your vendors, customers, and future employees

Concord lets you invite any guest to review, edit, and sign your documents. No more back-and-forth by email. It's free for you – and for them.

Connect all your tools

Automate everything with Concord's open API or its multiple out-of-the-box integrations.
Work the way you want: on Concord, Word, or Google Docs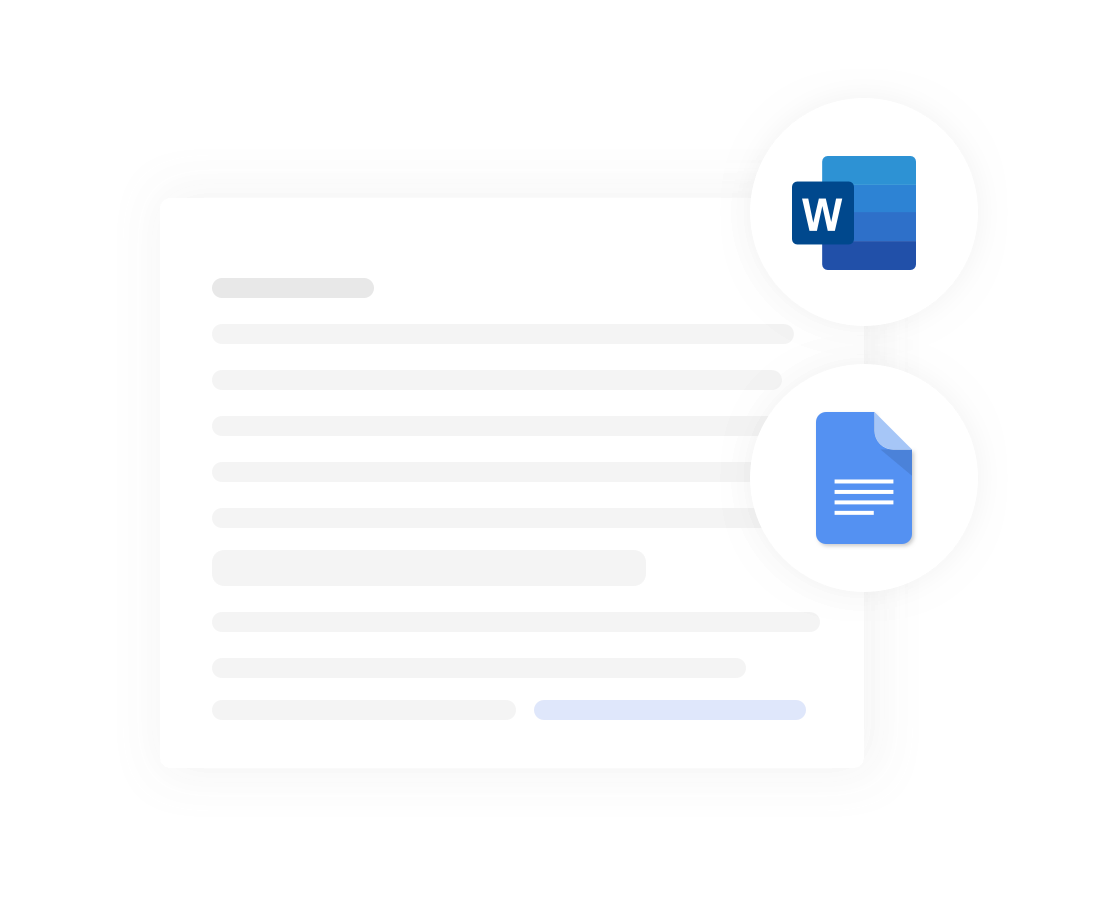 Concord's flexibility means you can work with the tools that are best for you, your team, and your third party — Concord, Word, or even Google Docs.
Concord

Take control of the entire contract process on Concord: from building templates to redlining, approving, signing, and managing renewals. Everything can be done in one place — no more downloading, emailing, and keeping track of your data in Excel.

Word

Working with Word docs is seamless with Concord: import docs from Word to collaborate online, or export to Word to edit offline. All edits, redlines, and comments made in Word remain intact. You can even send Word docs directly to your third party.

Google Drive

Import your documents from Google drive into Concord or export from Concord into Google Docs, so you can collaborate and negotiate in real time. Choose the tool that works best for your team.
Get started in minutes, not months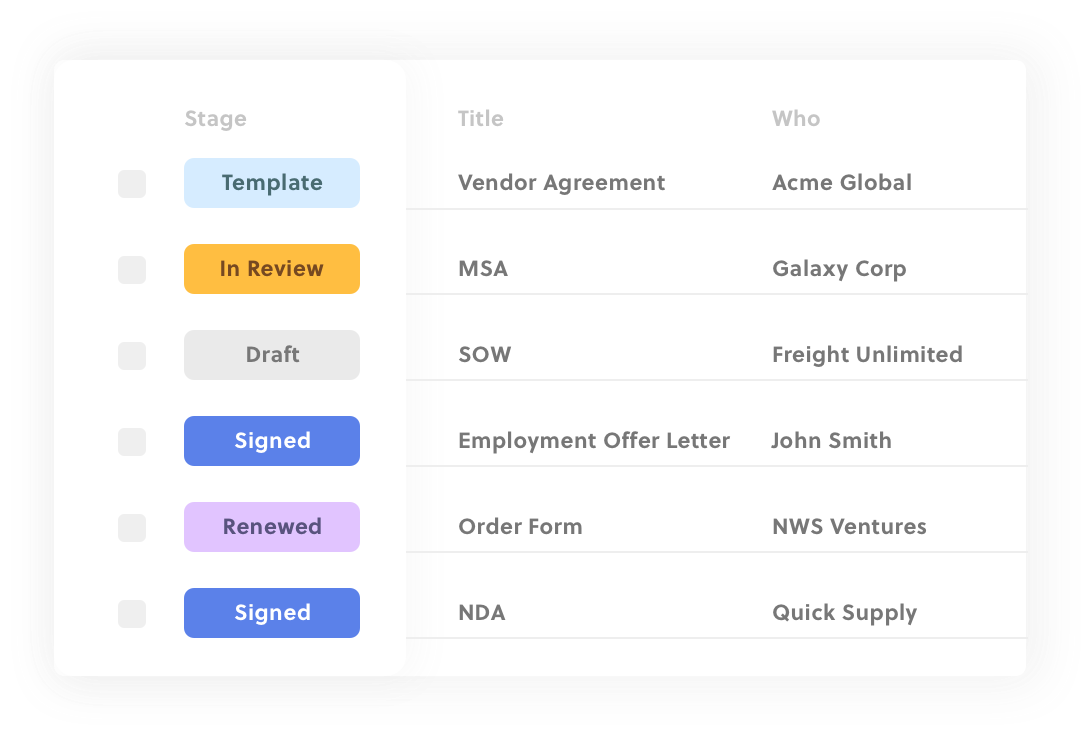 Great platforms don't have to be complicated to use, or a nightmare to implement. Get started on Concord to start improving your processes immediately.
Get set-up in minutes

Quickly set-up all your teams and start enjoying Concord's familiar inbox-like interface. Spend less time waiting to implement and streamline your processes from day 1.

Enjoy full autonomy

Business can't wait. Configure Concord from A-to-Z when you want it, with total autonomy. You will never need to wait, or to pay, for an onboarding specialist or an engineer.

Free onboarding support

Concord's award-winning Onboarding teams are here to help you get started on the right foot, wherever you are in the world.
Join the thousands of companies using Concord
to make their businesses more efficient.
Try for free