Never miss a deadline again with auto-renew alerts
Automated deadline notifications
Set alerts for any other clause
Set contracts for auto-renew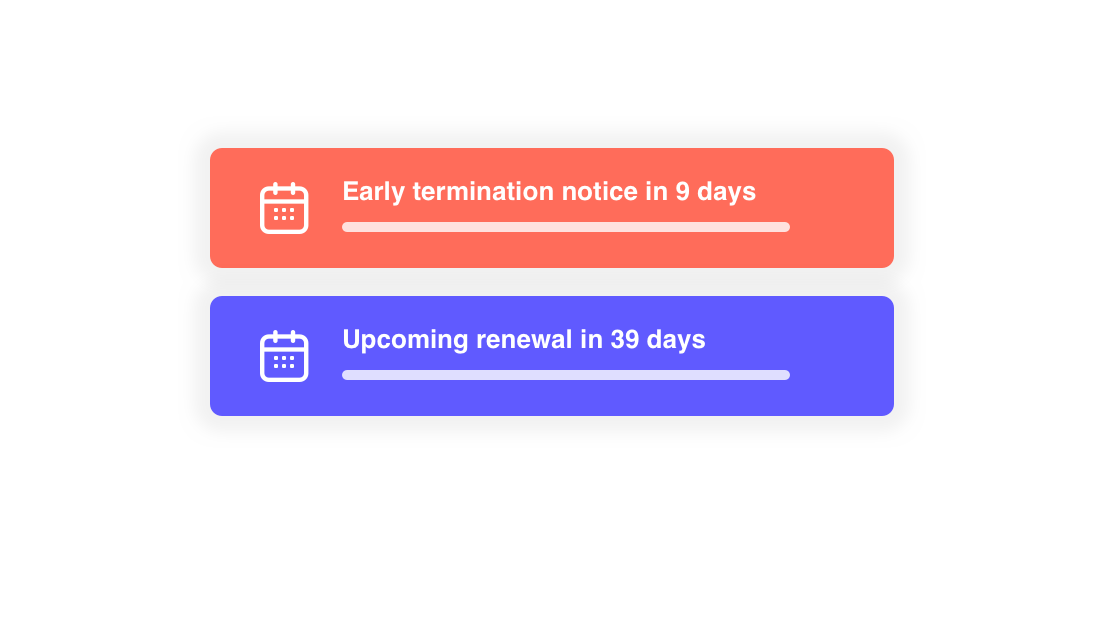 Automated deadline and early notice notifications
Automated, customizable email alerts help you proactively manage upcoming terminations and renewals, including early notices, so you know exactly when to take action.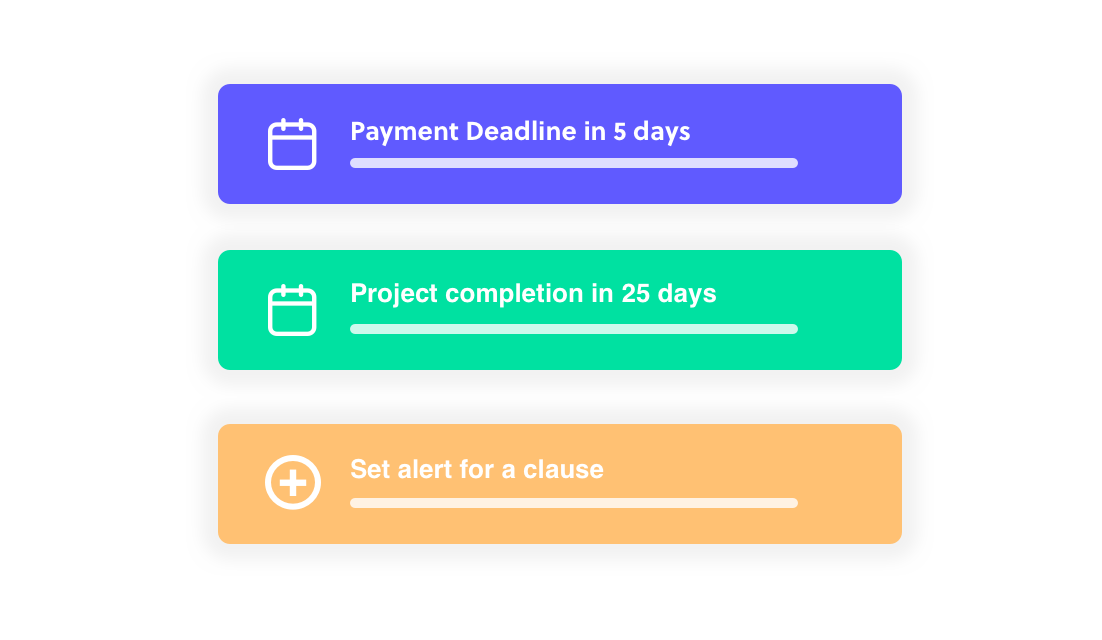 Set alerts for any other clause
Track any additional clauses in the summary sheet and you will automatically be notified of any upcoming deadlines, ensuring you stay on top of all obligations.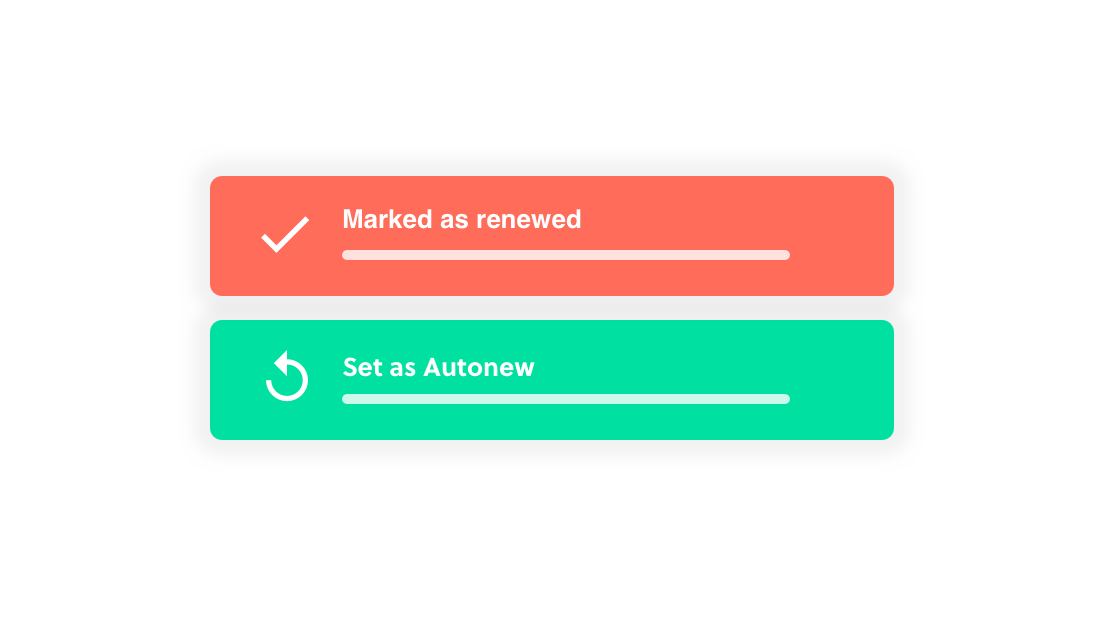 Set contracts for auto-renew
Concord makes it easy to set up multi-year contracts with an evergreen clause. The summary sheet allows you to activate auto-renewals at the end of the contract period.
Join the thousands of companies using Concord
to make their businesses more efficient.