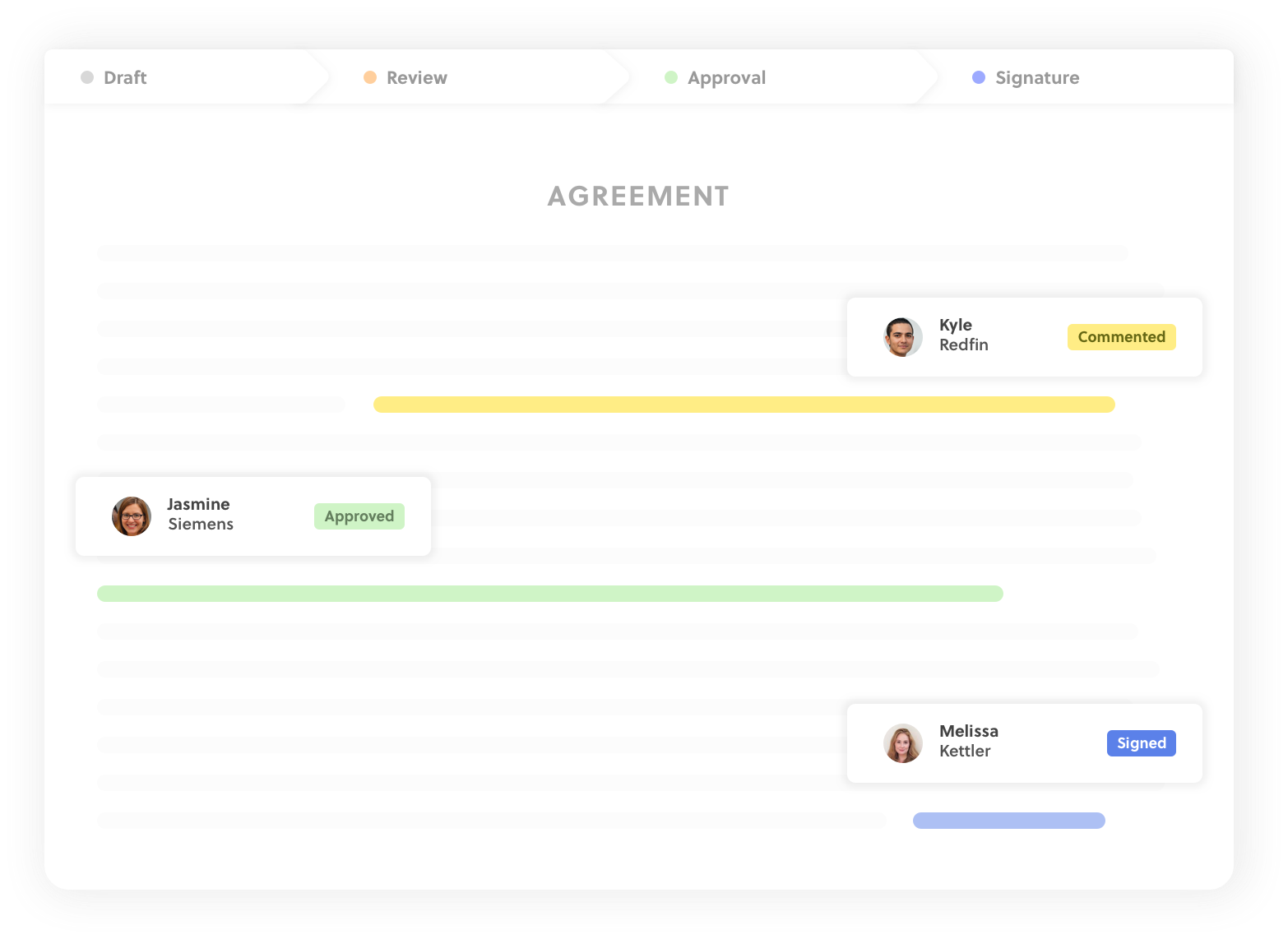 Concord Integrations
Connect Concord to anything
Salesforce
DocuSign
SSO
Google Drive
Dropbox and Box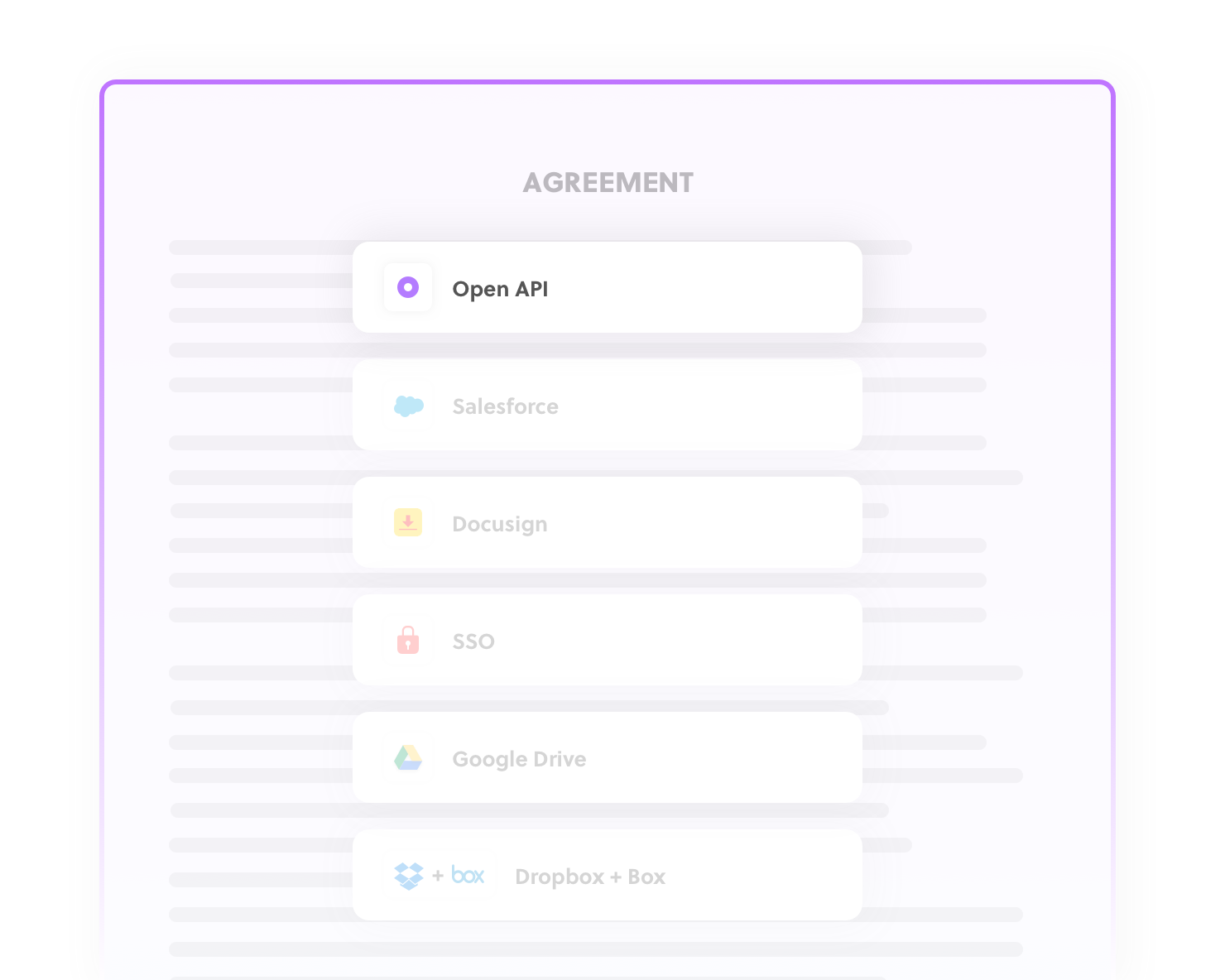 Connect Concord to anything
RESTful access

Concord's open, RESTful API lets you extend Concord capabilities for use with your software, websites, or apps. Connect to the tools you use every day. See documentation.

Free sandbox access

Access a free sandbox account to test the API and create an API key so that you can make API calls.

Authentication

Authentication with an API key or AUTH header allows you to read and write data from your application.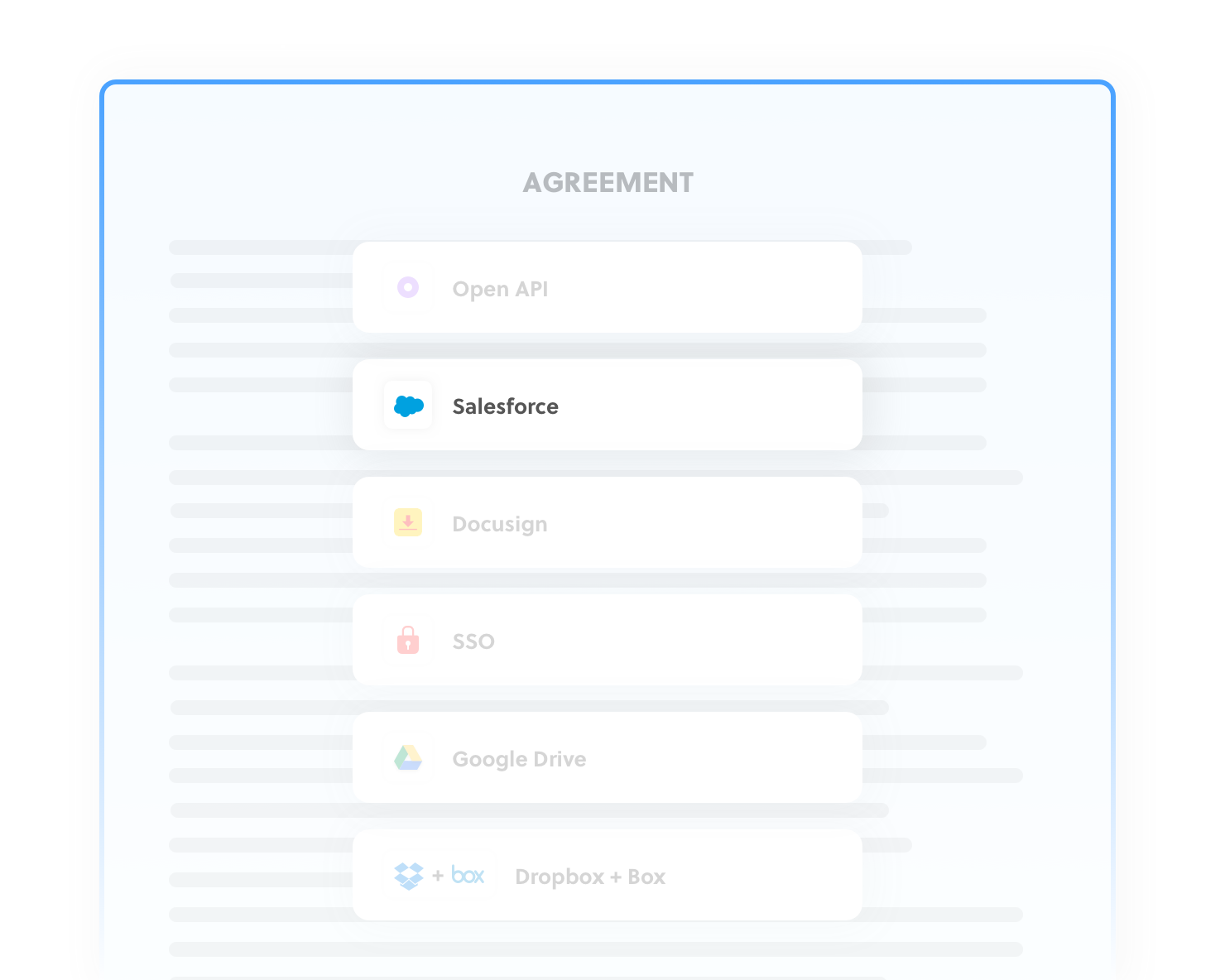 Connect Concord to Salesforce
Create documents directly from Salesforce

Generate documents that are automatically populated with information from Salesforce, and send them to your third party, all without leaving Salesforce.

Bi-directional sync with Concord

When you change data in a field in Concord, Salesforce automatically syncs to reflect the change. This ensures that the data in Concord matches the data in Salesforce.

Track your document status in Salesforce

Track all stages of your document's status from within Salesforce, so your Sales team doesn't need to interrupt their workflow. Opportunities automatically move to Close-Win once a contract is signed, and signed contracts are stored as a PDF file in Salesforce.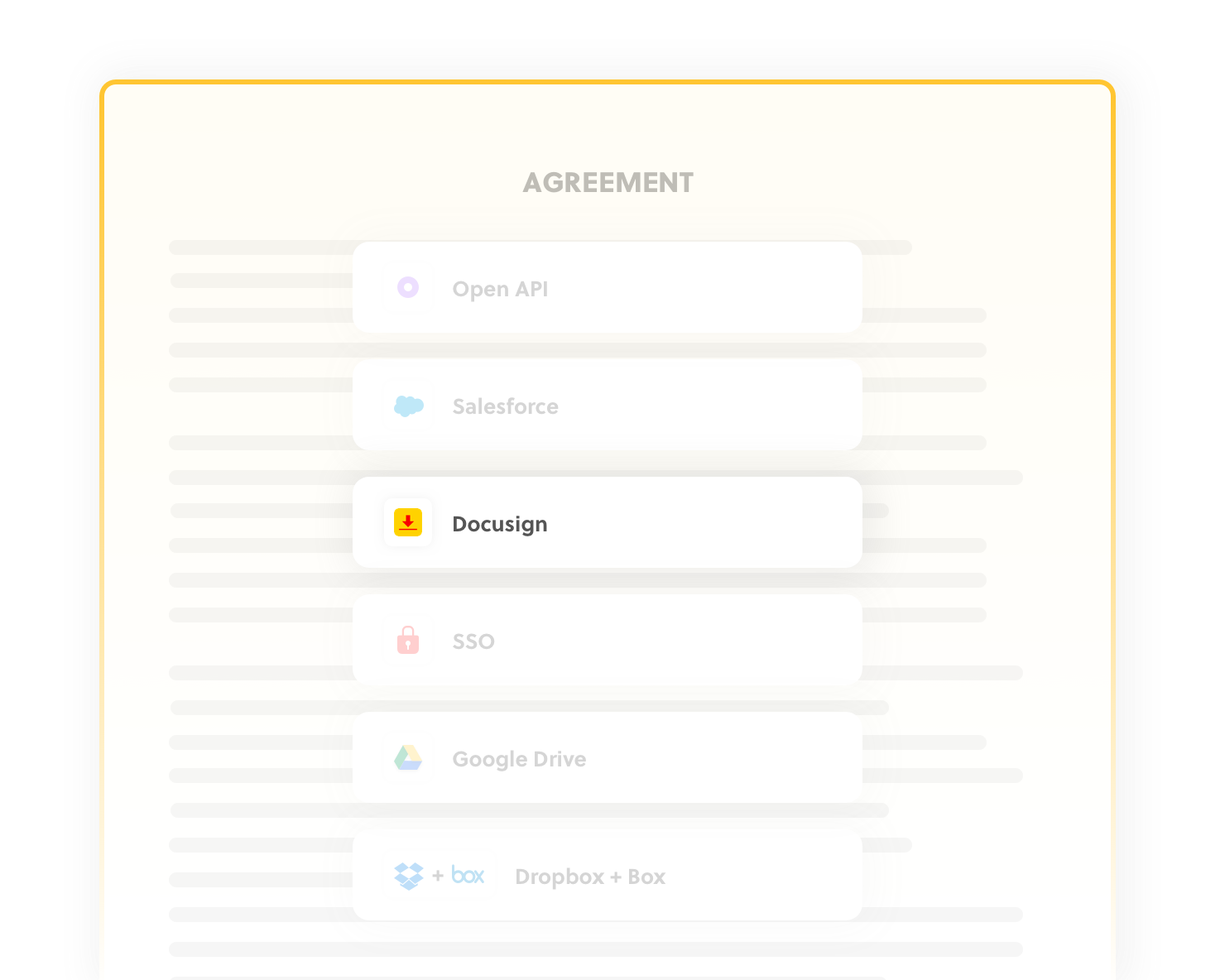 Connect Concord to Docusign
Sign in DocuSign

Already using Docusign? Draft and negotiate on Concord using its unique features and then automatically send your documents to Docusign. Or use Concord's native e-signature and save on your Docusign subscription.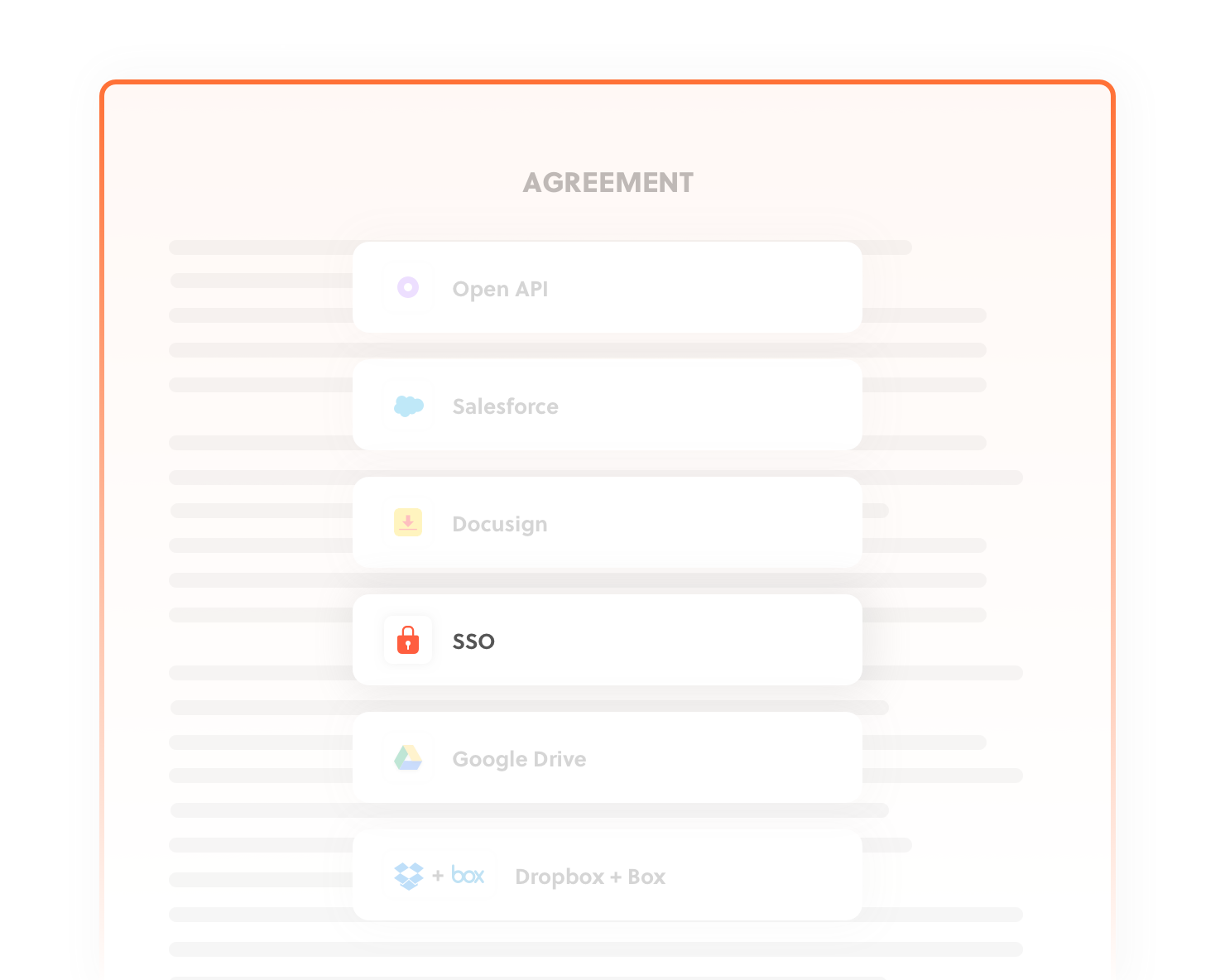 Connect to Concord with SSO
Easy Set-Up

Concord offers SSO (single sign-on) configuration at your company account level, so you can control who has access to your documents on Concord.

Compatibility

Concord is compatible with SAML 2.0 as well as LDAP, and Active Directory.

Additional ways to log in

In addition to SSO, users can use their email, Google, Facebook, Twitter, or LinkedIn accounts to sign into Concord.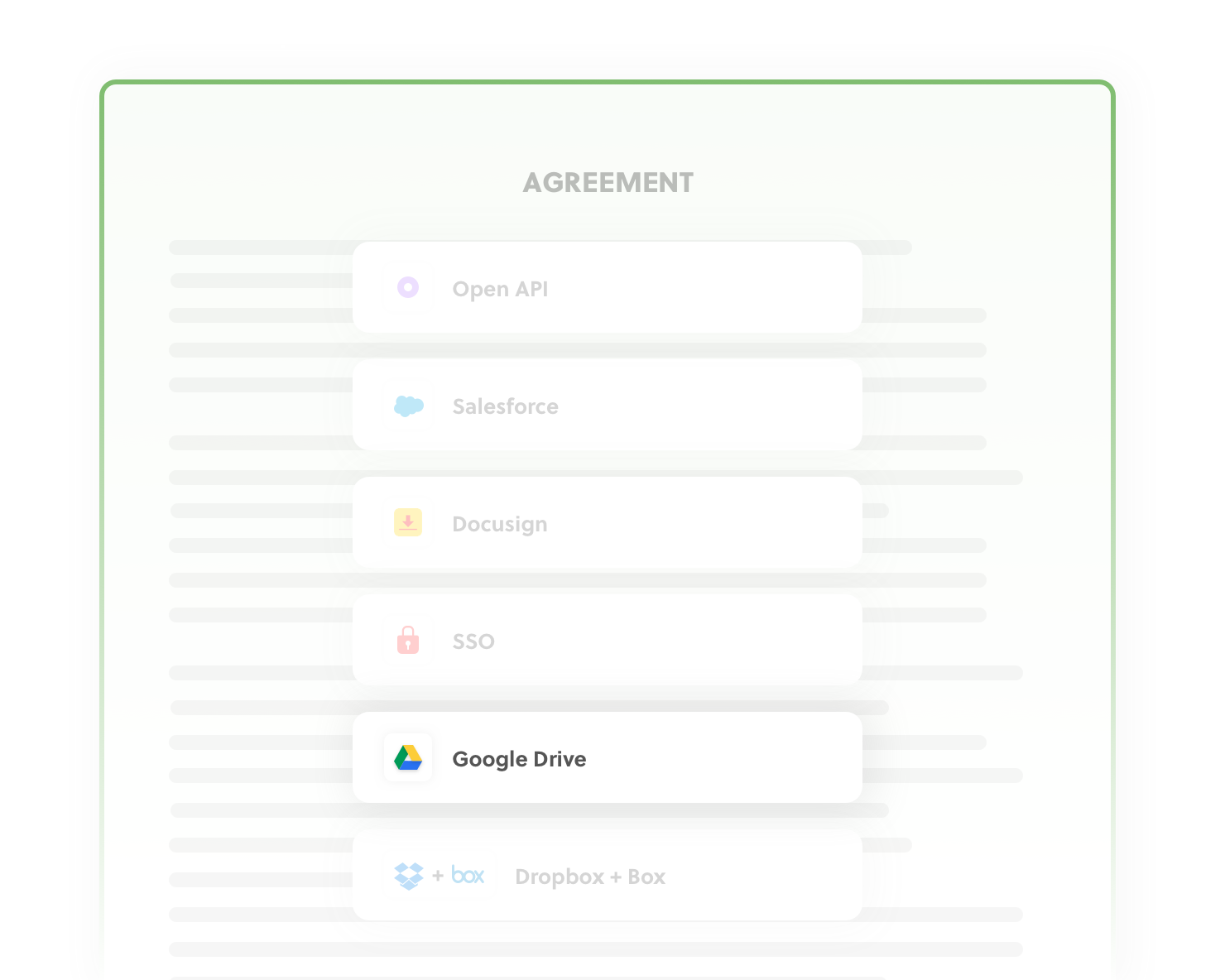 Connect Concord to Google Drive
Import and export

Concord's out-of-the-box integration with Google Drive allows you to import your Google Docs into Concord or export from Concord into Google Docs. Automatically send all signed contracts to your Drive.

Bulk upload

Leverage Concord's bulk upload functionality to transfer legacy documents from Google Drive into Concord.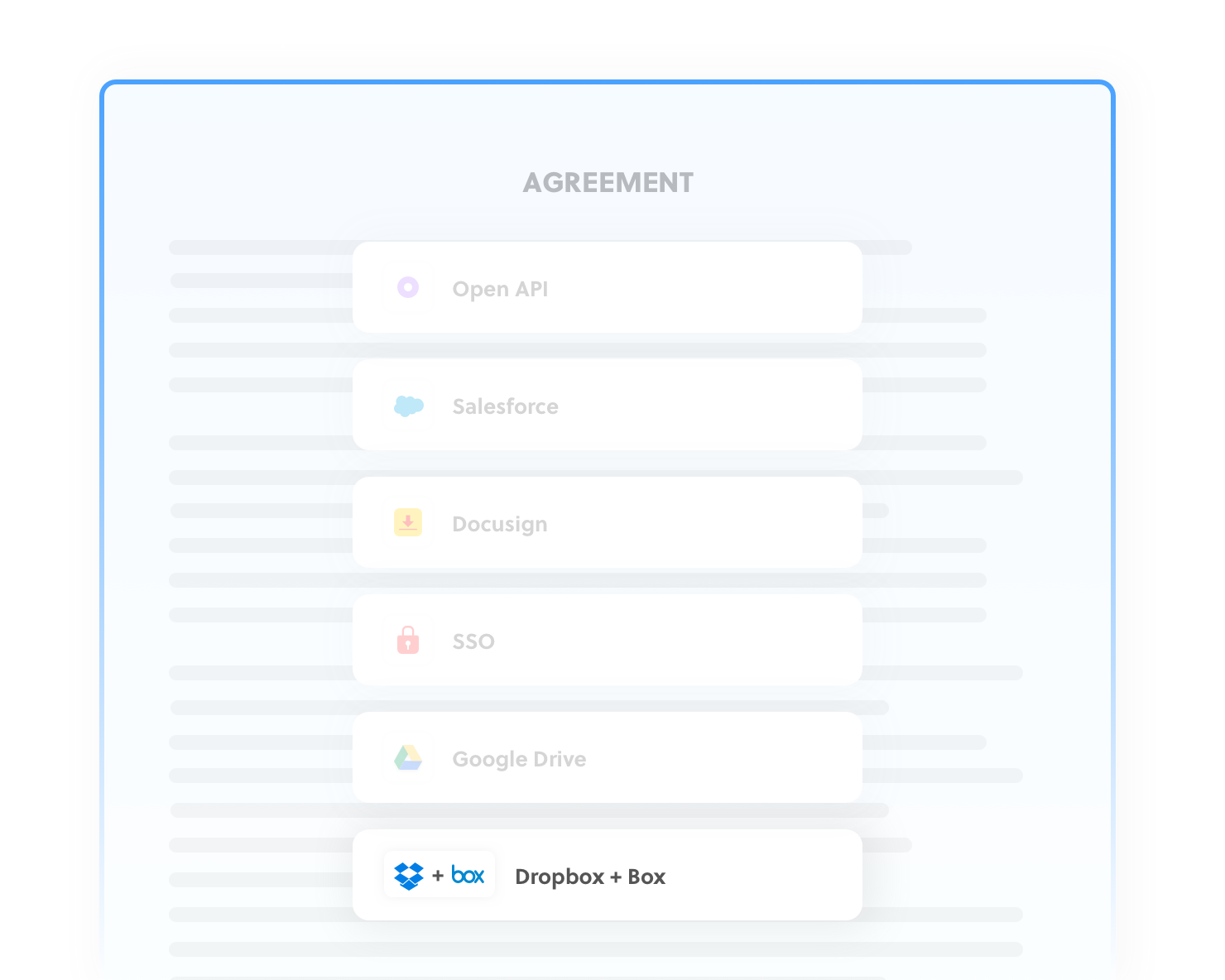 Connect Concord to Dropbox and Box
Store files wherever you need them

Automatically export a copy of your documents signed in Concord to Dropbox or Box. Documents are moved into a Concord folder so you can easily create a backup of all your signed contracts.

Bulk upload

Move all your legacy documents from Dropbox or Box to Concord. Bulk upload allows you to upload an unlimited number of documents.
Join the thousands of companies using Concord
to make their businesses more efficient.