Unlimited, legally binding e‑Signatures
Effortless signing with e-signatures: the smarter, faster, and more convenient way to sign your documents.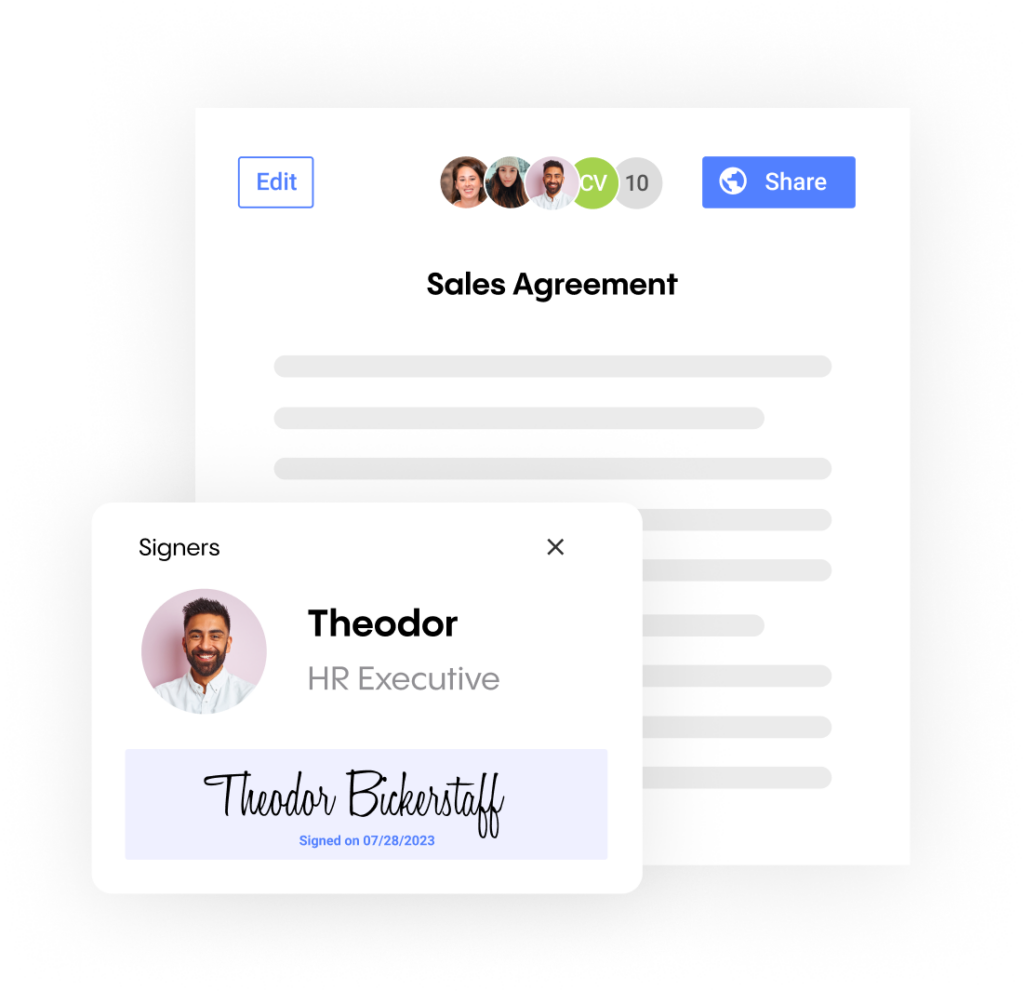 Secure e-signatures that streamline your business processes
Simplify document signing with secure, fast, and convenient digital signatures. Increase your efficiency and focus on what matters.
Unlimited e-signatures and signers
Send as many documents as you need to an unrestricted number of signers. Collect unlimited e‑signatures on all of Concord's pricing plans.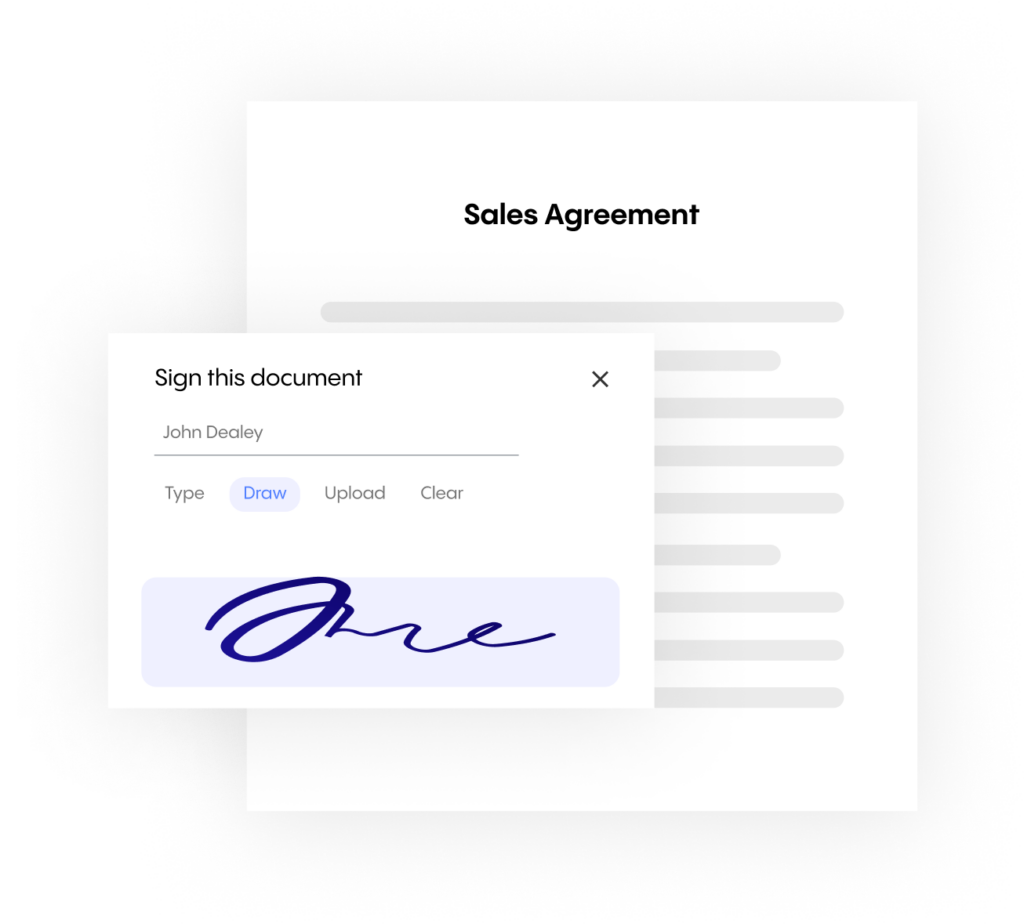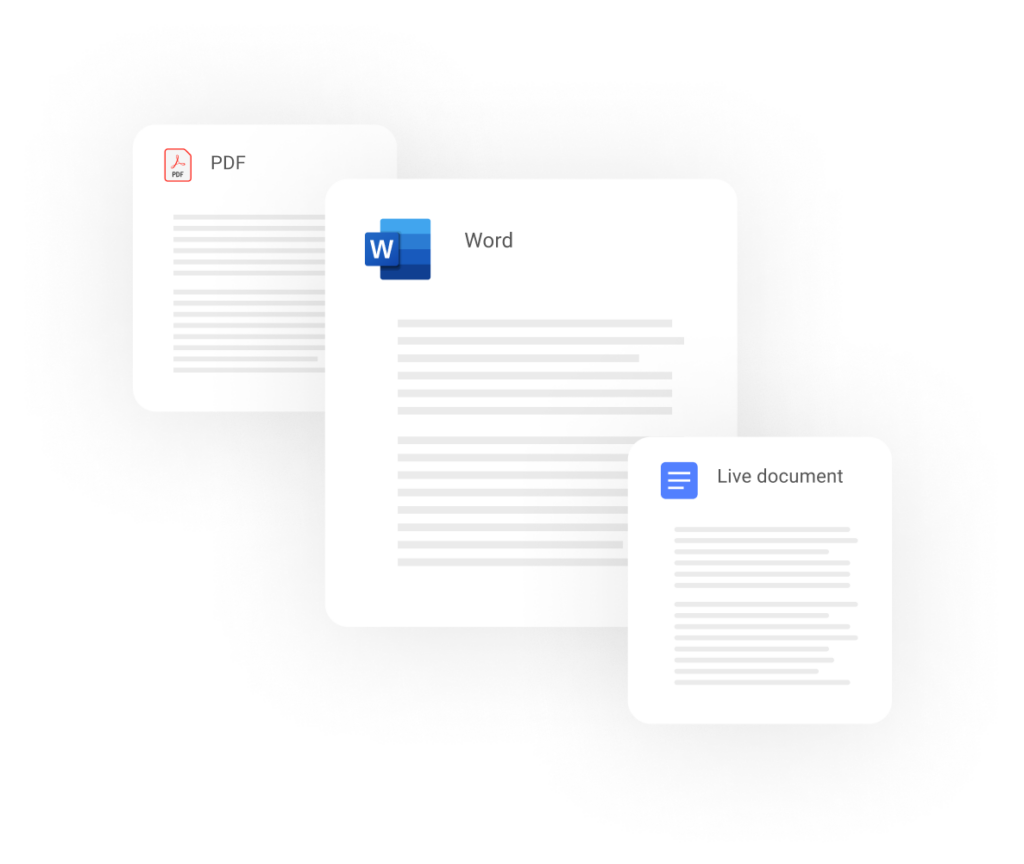 Sign Word, PDF, or live documents
Work collaboratively online on Concord's platform to avoid sending versions back and forth. Or import any Word or PDF that you have.
Notifications and tracking
Stay up-to-date using notifications to track your document's status and receive reminders about requested signatures and upcoming deadlines.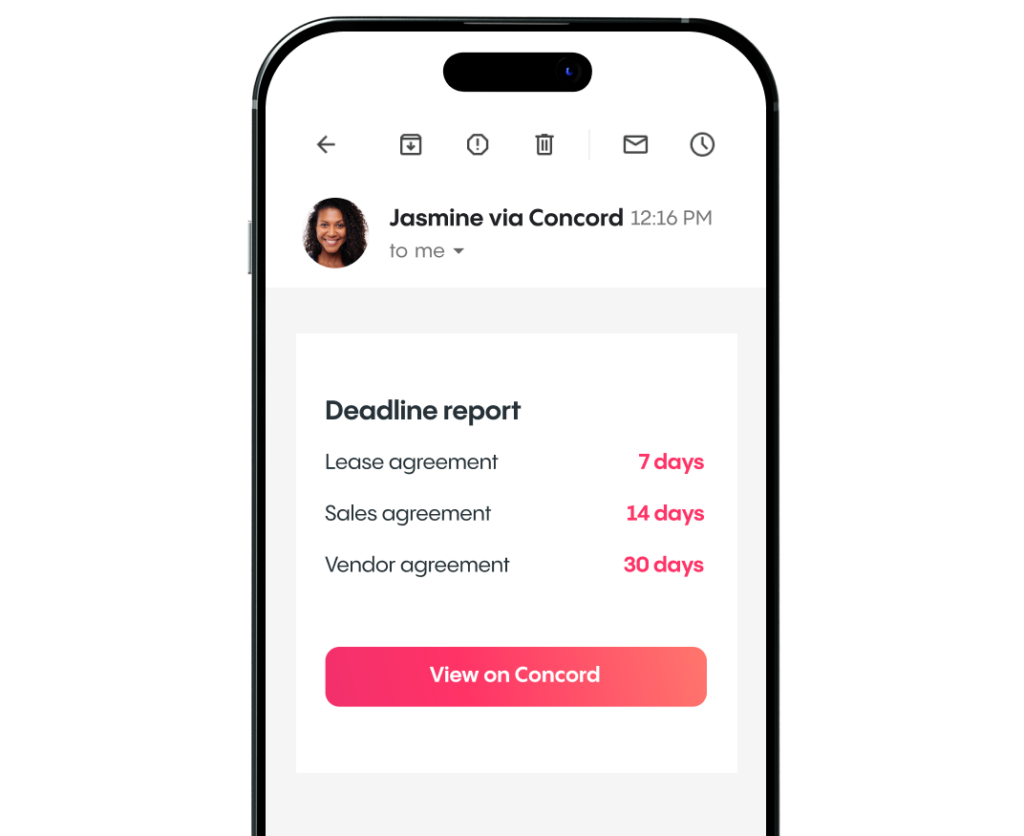 More ways to e-sign
Choose signer order
Choose the order of requested signatures and let Concord remind everyone when it's their time to sign.
Bulk sign
Group documents together and use the bulk sign feature to sign several contracts in a few seconds.
Flexible integrations
Integrate Concord with systems like Salesforce or Google Drive to simplify your processes.
Delegate your signature
Too many contracts to review and sign? Easily delegate to your teammates so they can take over.
Legally-binding
across the world
Concord's qualified and advanced e-signature is legal in over 150 countries and counting through compliancy with most of the required regulations in the world. Sign your document and download the e-signature certificate with ease knowing it will be valid forever.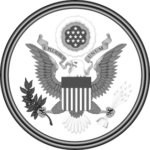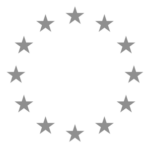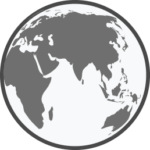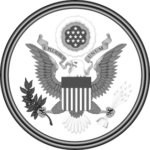 United states
Compliant under both the U.S. Electronic Signature in Global and National Commerce Act of 2000 (ESIGN), and the U.S. Uniform Electronic Transactions Act (UETA).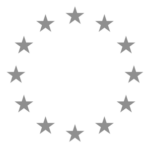 European union
Concord meets the key requirements of Electronic Identification Regulation (EU) 910/2014 (referred to as "eIDAS").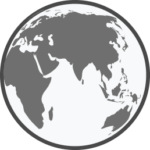 Worldwide
Concord's legally binding e-signatures are compliant with all the major regulations in the world and are being used in over 150 countries.
Thousands of companies trust Concord.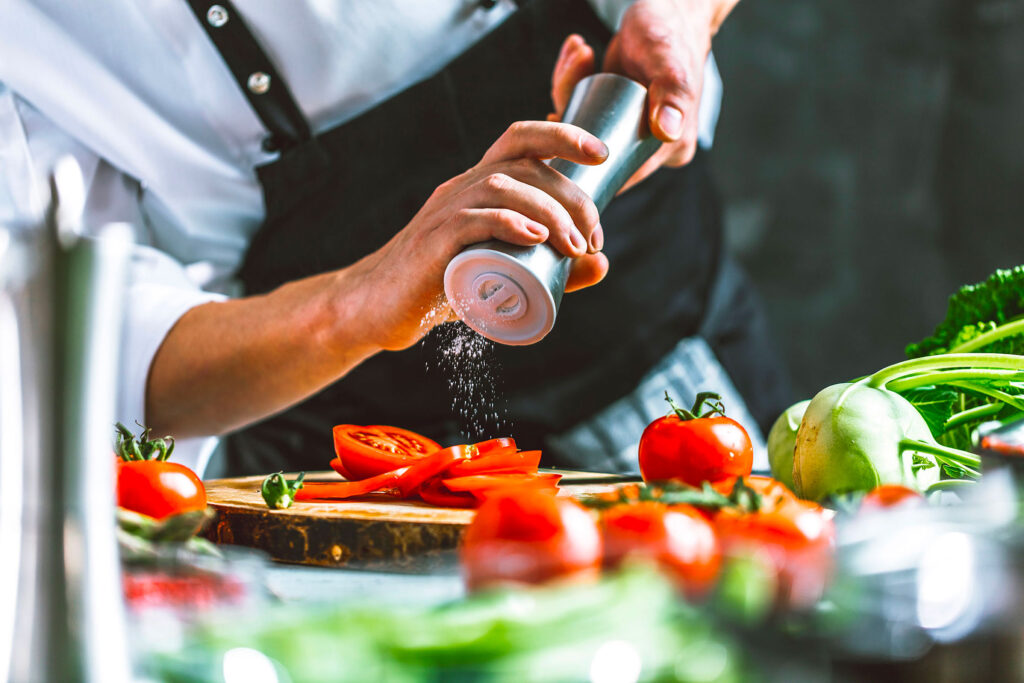 "Concord has been very helpful with respect to making sure that we have access to everything in a way that doesn't rely on one person to have to be able to get to it."
– SHANE MULROONEY
VP OF LEGAL
Frequently asked questions
What are electronic signatures?
Electronic signatures are a legal substitute to traditional handwritten signatures. They are used to authenticate online contracts and documents.
Are electronic signatures secure?
Yes. Concord's legally binding e-signatures are compliant with ESIGN and UETA. The certificate provided with each e-signature verifies its legitimacy. All PDFs contain an encryption key that will work as a verification of validity that the document was signed using Concord.
What is a signing order and how can I create one?
If you need the document to be signed by more than one person and in an order, you can turn on the signing order toggle and decide the order. Each user will receive an email once it's their turn to sign and you will be notified once the document is fully signed.
What types of files can I sign using Concord?
You can sign any Word or PDF document and can upload attachments in almost any form including Excel, JPGs, PNGs, and PowerPoint. Alternatively, you can also build contracts in Concord's online editor and edit them in the application itself.
How do I find out when a document is fully signed?
Concord provides real-time updates through each step of the process from upload, negotiations to signing. Once a document is signed, you will be notified through email or through an update of your Concord Dashboard.
Can I check the validity of my signatures if I'm not using Concord anymore?
Yes. Concord lets you download any signed document as a PDF at any time. Each PDF includes signature tokens that prove the authenticity of the document. You can save your documents on your own servers and still guarantee their validity and integrity, even if you decide to stop using Concord.
What about in 20 years? Will I be able to check the validity of my signatures as the technology evolves?
Yes. Even if new standards appear in the future, contracts previously signed in Concord will remain valid and legally binding. You will still be able to prove their authenticity.
What details can you find on an e-signature certificate?
The certificate will have your verified email address, IP address, signatures or initials, recipient's name, and the time and date of the signature execution.
Start today with a free trial.
No credit card required.
Unlike most platforms, Concord gets you started quickly and easily, with no hidden costs.
See for yourself how Concord makes contracts effortless.
Free 14-day trial
Transparent pricing
Unlimited e-signatures
Fast Implementation