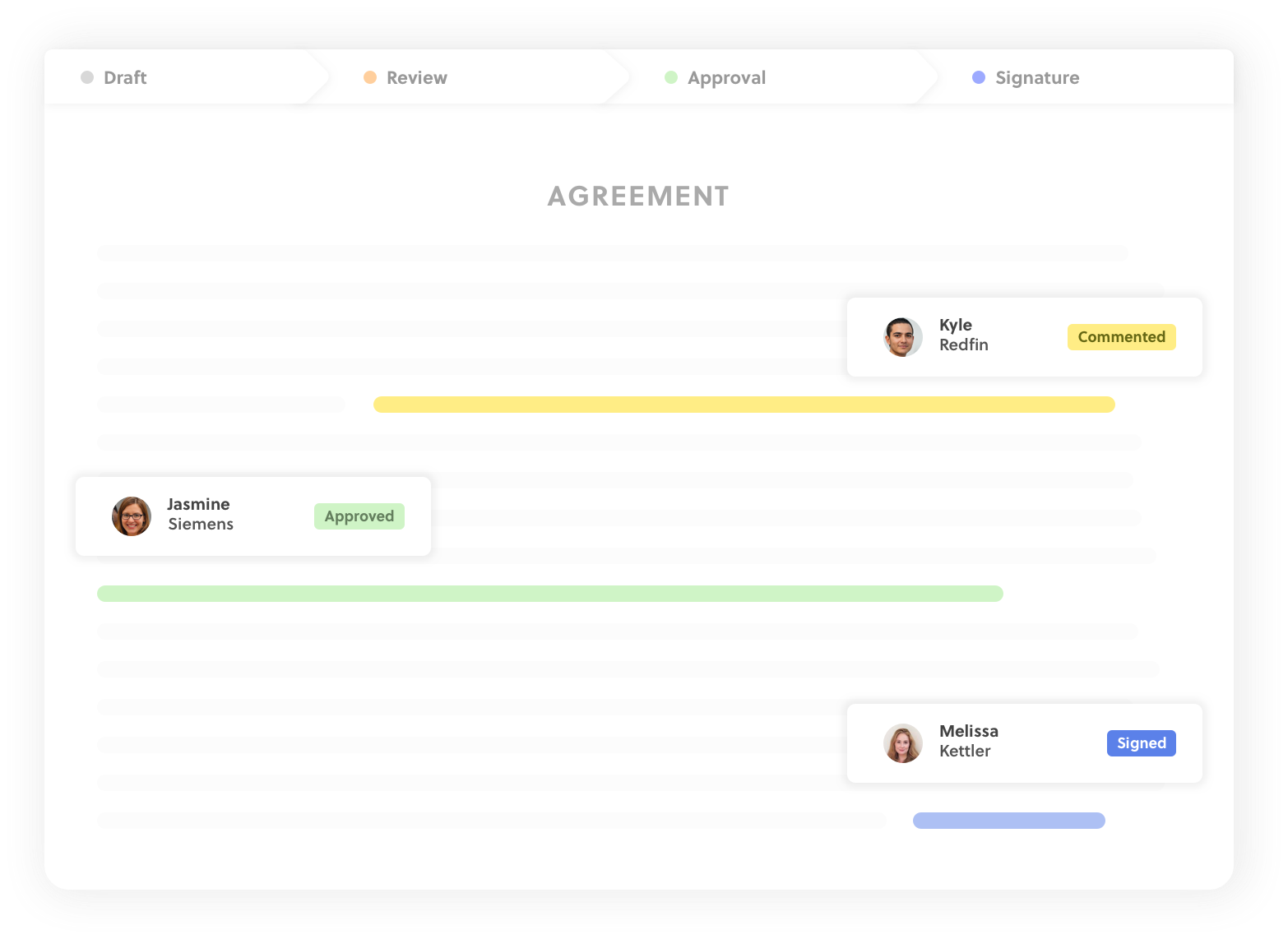 Automate compliance for your legal team
With legal tech from templates to pre-defined approval workflows, Concord makes it easy for legal teams to automate compliance.

Learn how legal teams use Concord for:
Automated approvals
Pre-approved templates
Online negotiations
Version control
Full audit trail
Secure, single source of truth
Eliminate bottlenecks and streamline business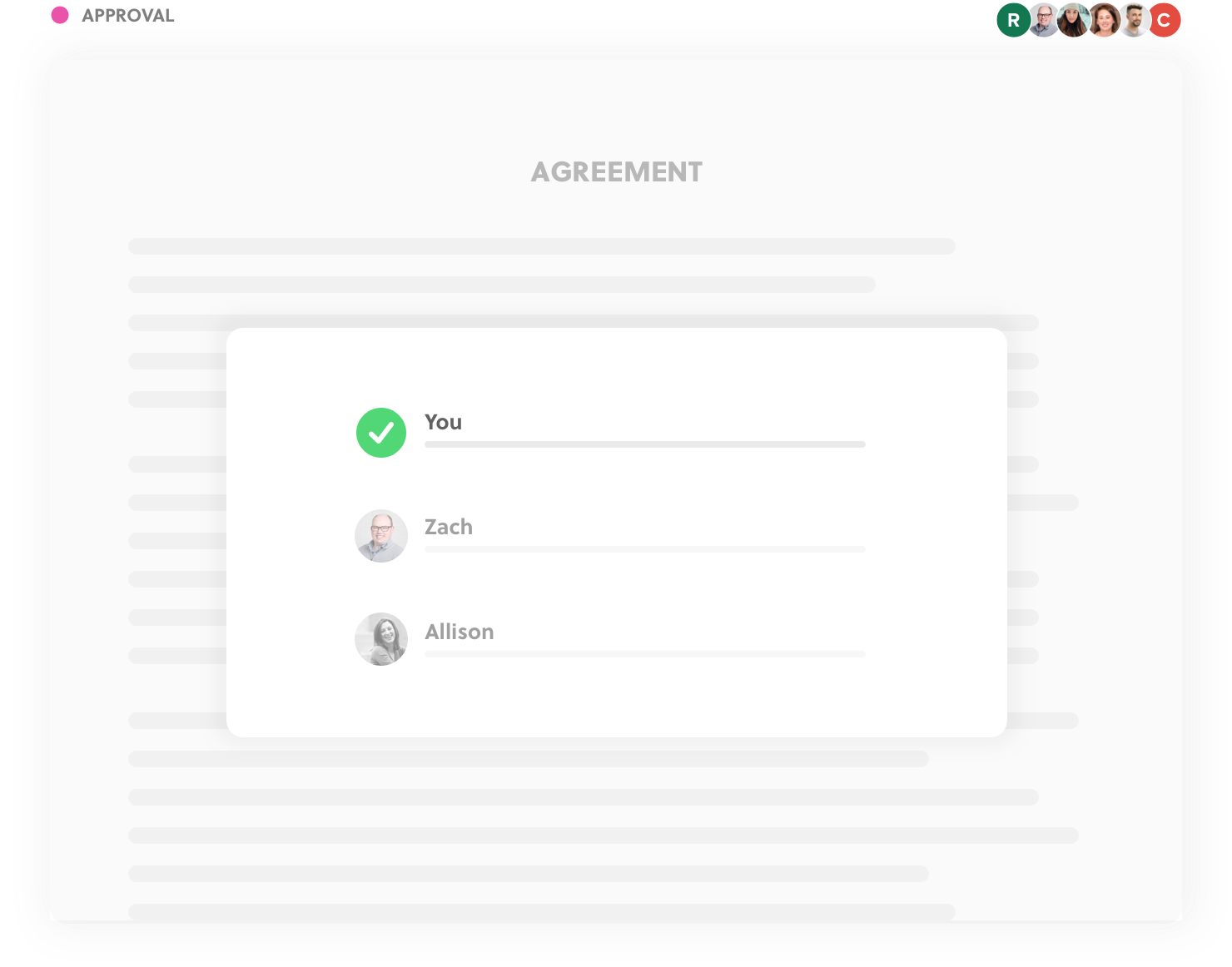 Ditch the email back-and-forth

Move your internal and external edits, redlines, and comments out of your inbox and accelerate the contract review process.

Shorten approval wait time

Speed-up internal approvals with workflows that automatically send documents through the right approval process with your legal team.

Create pre-defined workflows

Take the guesswork out of approvals and set up pre-defined workflows for your templates. When you update your workflow library, all document workflows automatically update too.
Help legal teams meet compliance requirements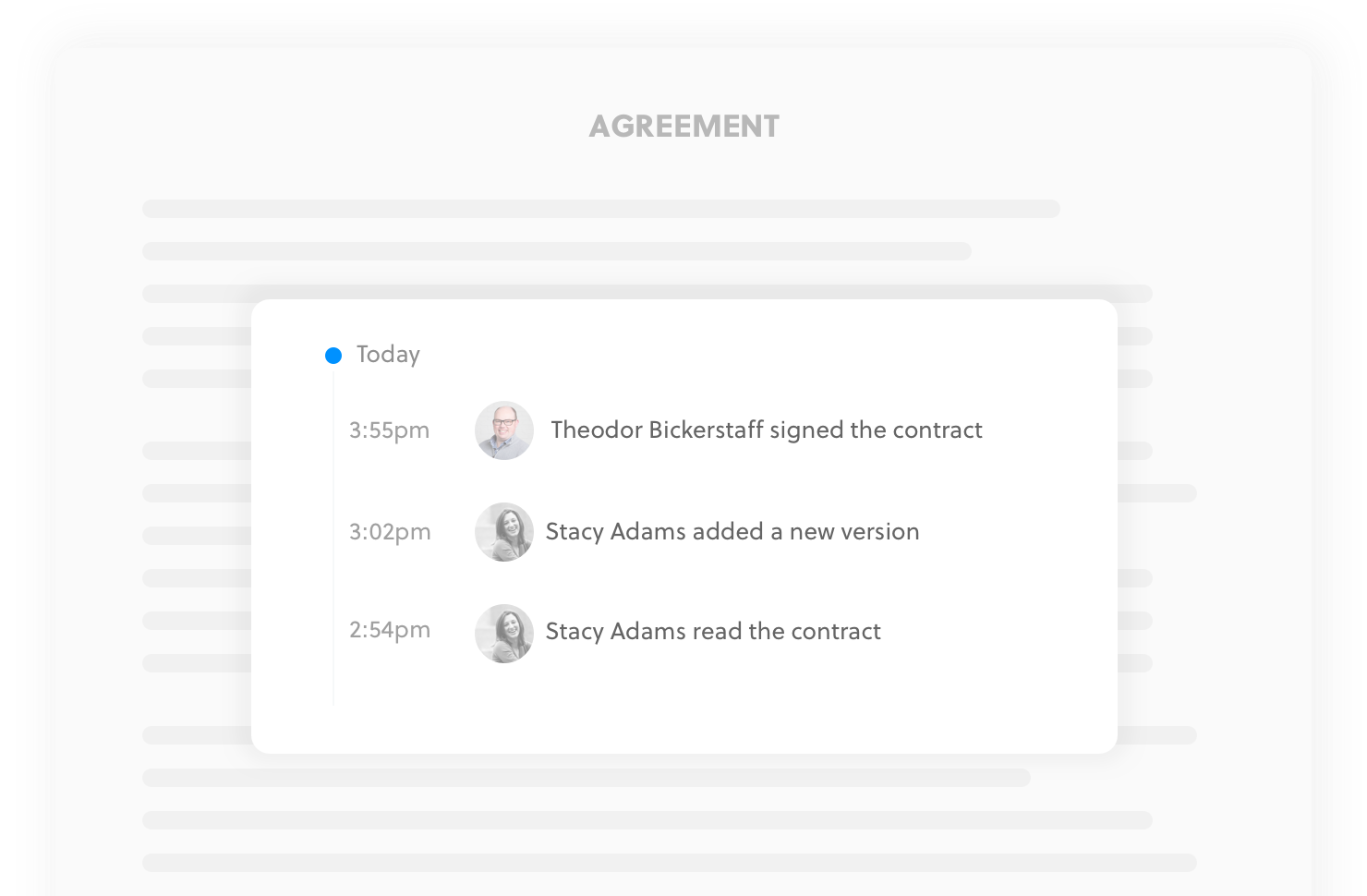 Access a full audit trail

All versions, comments, edits, and actions are kept in a comprehensive audit trail, so your business remains compliant years after a contract has been signed.

Keep track of all versions

Every change made to a document is automatically saved to ensure you will never lose track of what's changed.

Use legally-binding e-signature

Enable fully-executed contracts with Concord's built-in legally admissible e-signature — at no additional cost.
Empower legal teams and boost efficiency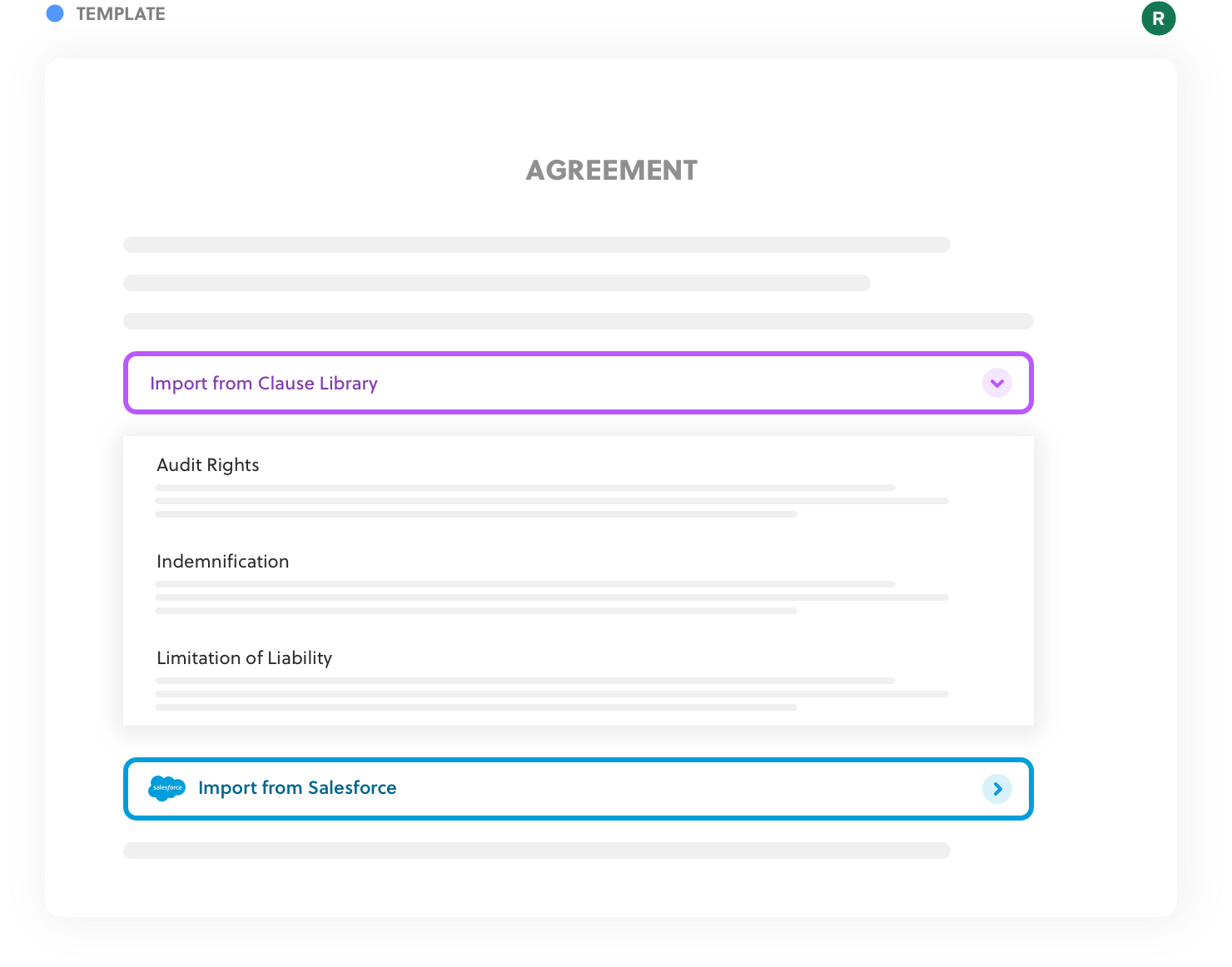 Standardize all contracts

Create pre-approved templates for MSAs, TOSs, or any other type of agreement for all teams across your organization to easily access and use.

Provide pre-approved alternative clauses

Create default clauses and pre-approved alternative clauses your teams can use within their document with Concord's clause selector.

Ensure clauses are consistent across all templates

Use Concord's dedicated clause library to ensure all teams use consistent, legally-compliant clauses. When you update your clause library all templates with that clause automatically update too.
Join the thousands of companies using Concord
to make their businesses more efficient.
Try for free