The Platform
Manage all contracts, at every step, on one platform.
Automate the entire contract process—from origination to negotiation to close.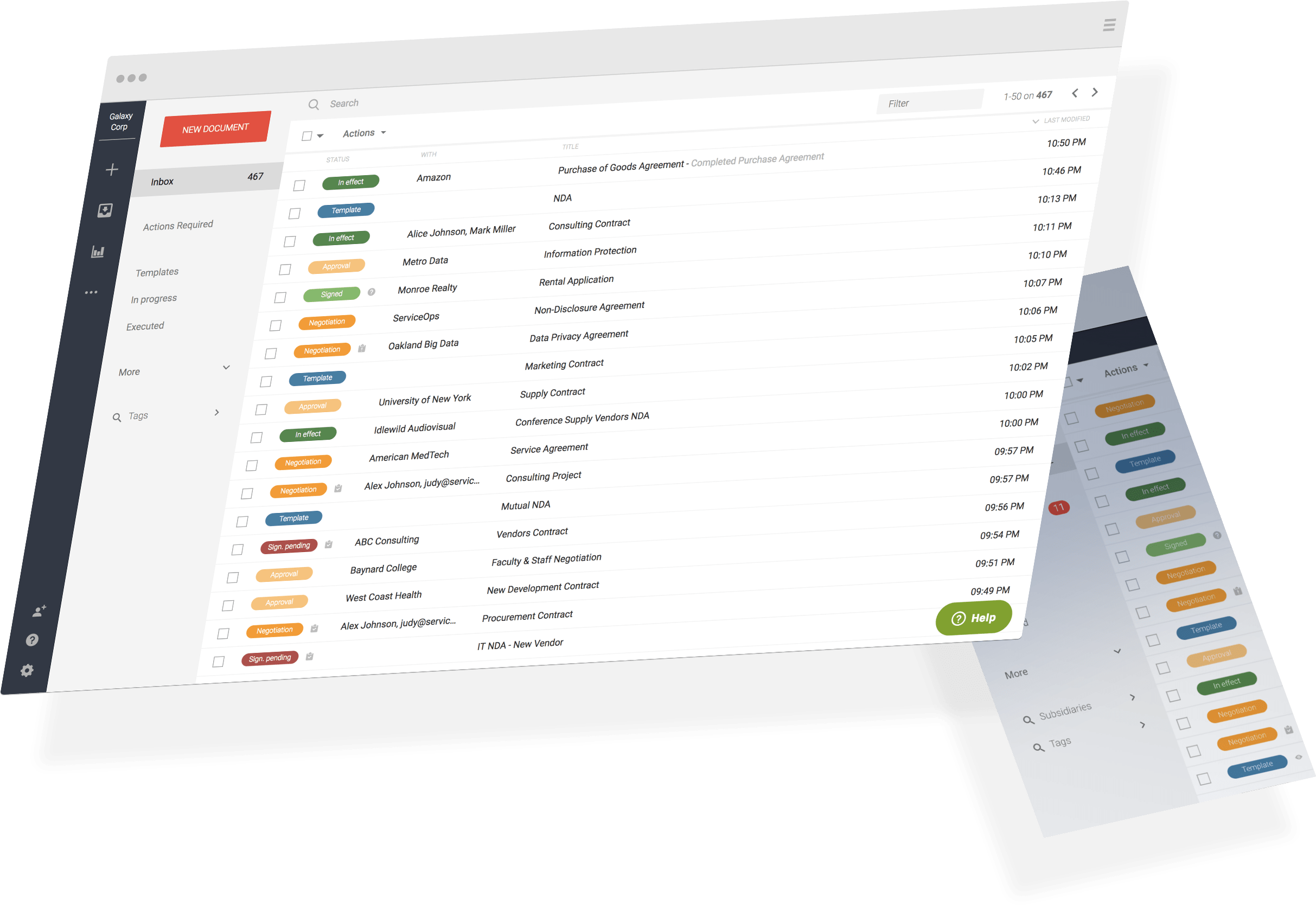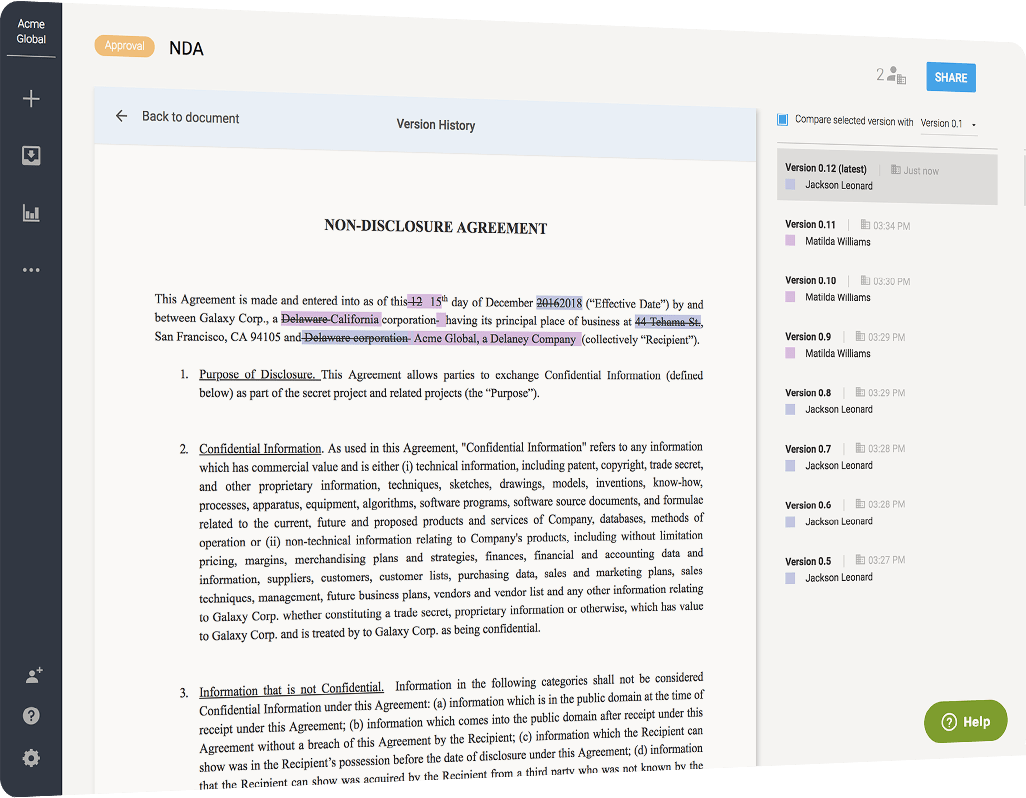 Automated Compliance
Generate agreements faster and empower business users.
Approval Workflows
Workflows make it easy to update approvals and automatically push updates to everywhere in seconds.
ADVANCED ACCESS CONTROL AND USER PERMISSIONS
Maintain granular control of your data and access rights to protect confidentiality and mitigate risk.
AUTOMATED TEMPLATES
Generate a contract with a click and communicate the latest version to all the right people in seconds.
Version Control
View all versions of a document in chronological and quickly compare previous versions.
Clause Selector
Empower teams and maintain control with pre-approved clause choices in contract templates.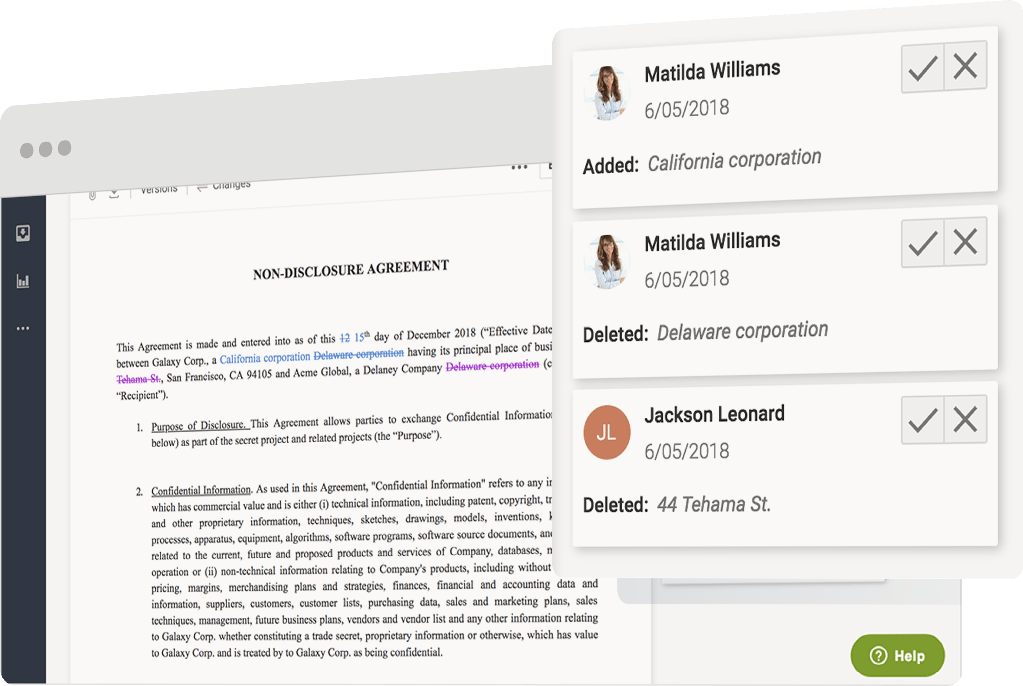 Intuitive Collaboration
Keep the conversation tracked and online.
ONLINE EDITING AND NEGOTIATION WITH TRACK CHANGES
Redline and edit your contracts online, directly in the document, with all changes tracked.
Discussion panel.
Get agreements faster by discussing either privately with colleagues or publicly with third parties, all within the platform.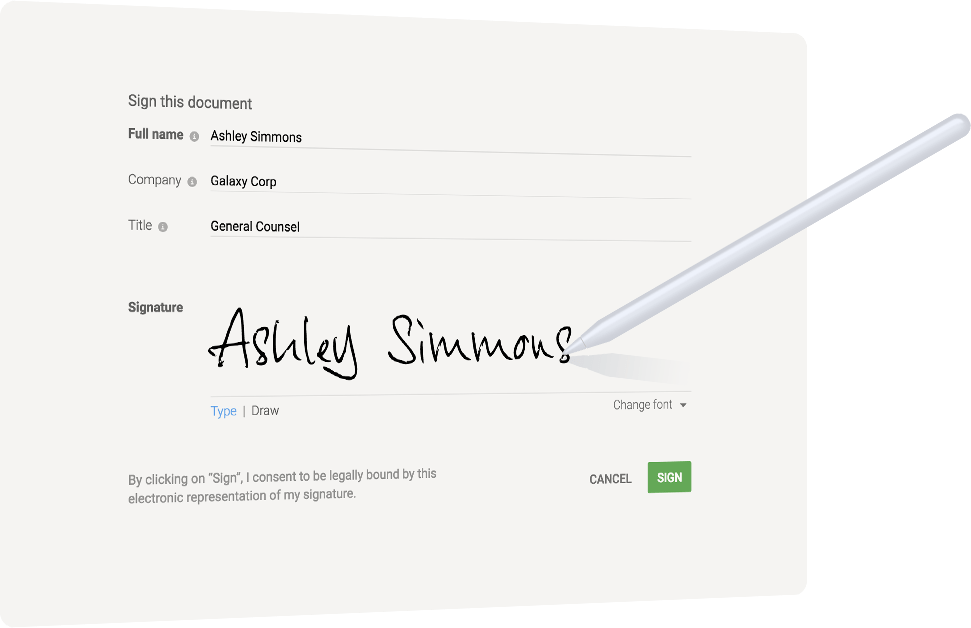 Execution
Secure signatures faster.
Get contracts and agreements signed faster and eliminate the need to download or email a document back-and-forth.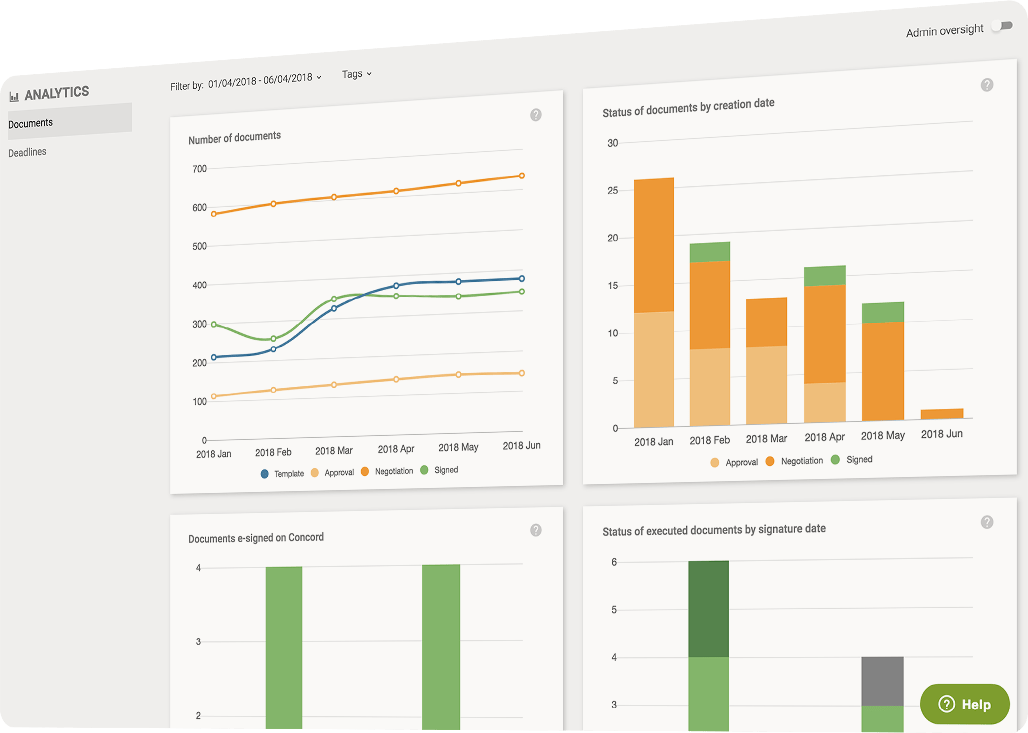 Management
End-to-End Contract Management
Central repository
All your documents, all in one place.
DEADLINE AND RENEWAL ALERTS
Never miss another deadline or renewal with automatic deadline alerts and reports.
ANALYTICS & REPORTING
Get comprehensive insights into your entire contract portfolio.
TAGGING AND DOCUMENT MANAGEMENT
Always know exactly how many documents you have and what stage they're in.
AUDIT TRAIL
Know the complete history of all changes, comments, and suggestions made on every document including who made it, who accepted, and when.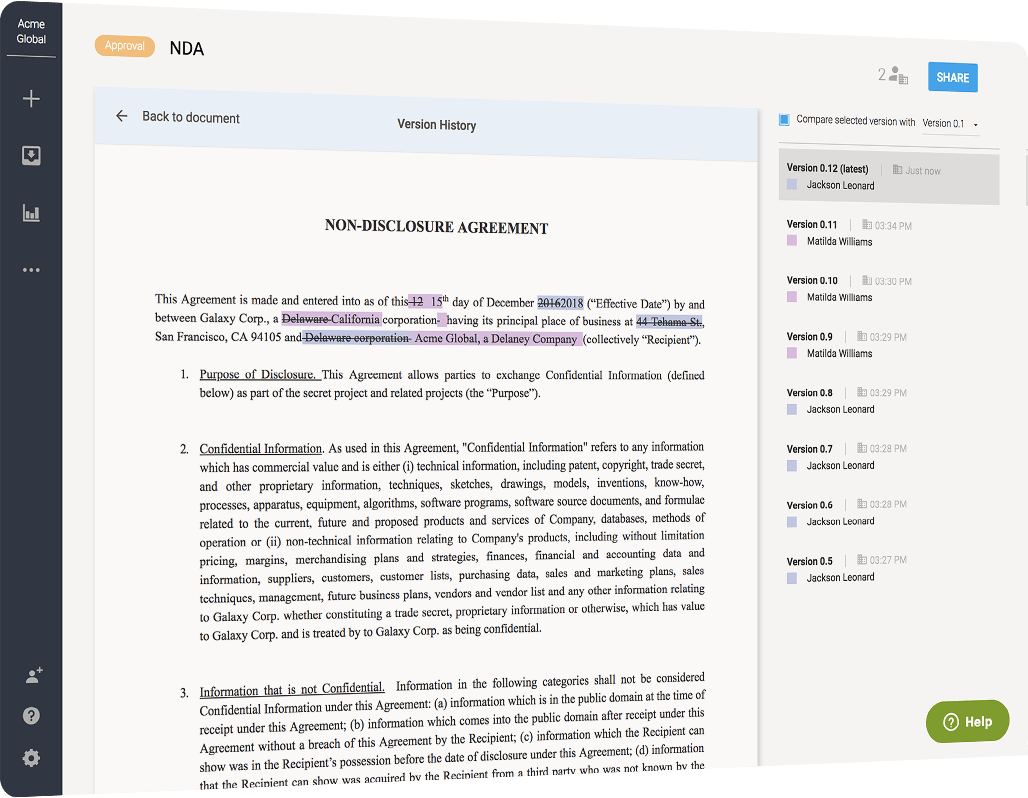 Smart Inbox and Intelligent Search
SMART INBOX
Intuitive and easy-to-use, Concord's inbox keeps every document, all in one place. Sort, filter, tag, complete tasks, and search through your entire contract portfolio all from the inbox.
INTELLIGENT SEARCH WITH OCR
Find any document in seconds, whether they were created on Concord or not.
Create, collaborate, negotiate, e-sign, manage, and analyze all agreements on one platform.
See what Concord can do for you.